A new report from Grand View Research claims that the global market for Optical Character Recognition (OCR) technology could be worth upwards of $26.31 billion in the next seven years. The industry is forecast to generate a compound annual growth rate (CAGR) of 16.7% between now and 2028, underpinned by the rise of digitalization in the way that businesses work, as they strive for improved day-to-day operational efficiencies.
Businesses of all shapes and sizes are investing big bucks in technology that can support them in their quest to automate and digitize a growing percentage of their workload for improved productivity. Big data has long been a precious asset, particularly to companies in the financial sector, as well as disruptive digital brands like Spotify. It gives them insight into market trends as well as customer data to forge lasting trading relationships. OCR technology is one such software that has stood the test of time, allowing individuals to convert real-life text and documentation into accessible digital formats.
A brief background to the history of OCR technology
You might not know it but OCR technology was an innovation derived before the First World War. It's quite something that a technology we still use today was conceptualized in 1914. Interestingly, two men founded the technology independently of one another. Israeli inventor and physicist Emanuel Goldberg created a machine that could read characters and directly transfer them into telegraph code. He quickly secured a US patent on this "statistical machine". The rights of which were later sold to tech giant IBM.
Frenchman Edmund Fournier d'Albe also developed an OCR device which was labeled an 'optophone'. This handheld device could scan a printed page and capture 'tones' corresponding to particular letters or characters on the page. This proved to be a transformational breakthrough for blind people, who could use this to interpret information from a page of text.
A couple of decades after Emanuel Goldberg's the original statistical machine, a professor at MIT called Vannevar Bush went one further with a device called the 'Microfilm Rapid Selector' which could operate in the same vein as Goldberg's original invention, only 40 times quicker. The OCR technology that we are familiar with today started to emerge in the mid-1970s. Kurzweil Computer Products Inc. was the brainchild of the first omni-font device, which would serve as a purpose-built reading machine for the blind. The device would not only convert the text, but it would also read out the converted text via computer.
Since then the two key components of OCR technology have been at the forefront of its innovation – the text-to-speech synthesizer and the scanner. As we moved into the 21st century, OCR technology has developed a new lease of life still, aided by its integration with the internet. Recognition and learning of characters became faster and more efficient, while optical scanners have made it easier to operate data at bigger resolutions.
Typical use cases of OCR technology today
One of the most prominent uses of OCR technology in today's digital world can be found in the iGaming sector. The burgeoning live dealer casino sphere attempts to offer authentic table game experiences streamed from land-based casino environments, bringing players closer to the action at home. Live casino games now span from classic card games like blackjack and baccarat on sites like Betway, through to gameshow-style experiences such as Monopoly Live and Deal or No Deal Live. OCR is used to rapidly translate game data such as card values and results from wheel spins and overlay it on-screen for online players to view and act upon.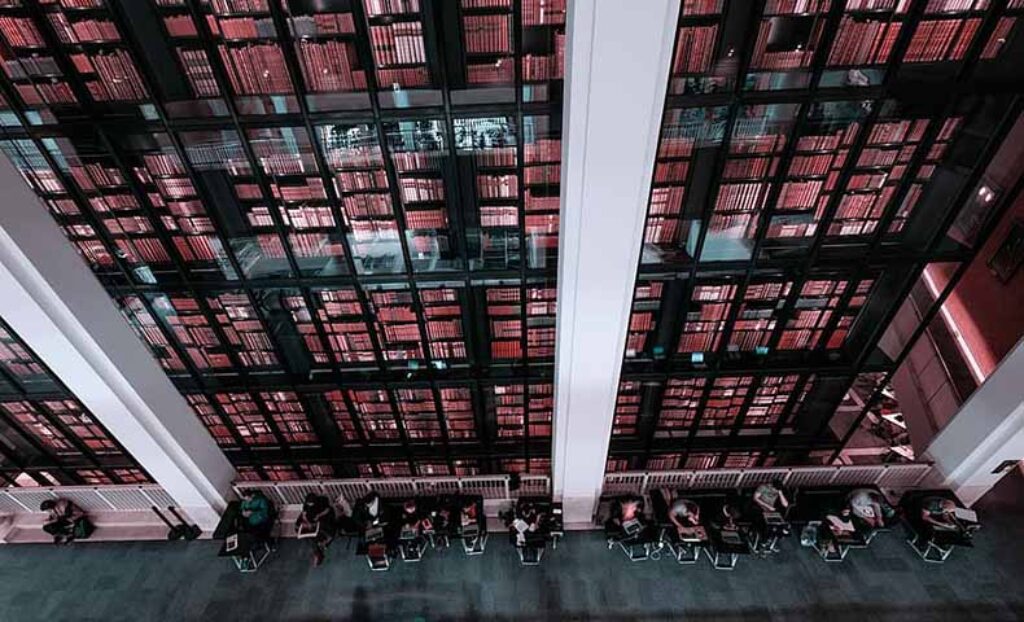 The British Library, the world's largest for cataloged archives, has invested heavily in OCR for the digitization of historic texts and treasured documents. Its in-house imaging services use OCR technology to preserve collections and help organizations reach new audiences by improving the accessibility of their historic content. The British Library has two studios for OCR digitization in London and Boston Spa, catering for precious and damaged or degraded documents and texts for futureproofing via digital archives.
It's also being adopted for use in public services in mainland Europe. The German city of Munich sees Stadtwerke Munchen invest in OCR technology to oversee its license plate scanning checks. With an urban population of over 1.5 million citizens, Stadtwerke Munchen embraced OCR technology to improve the efficiency of its conventional car parking checks, embracing an OCR-powered mobile scanning solution that's improved the city's parking control no end.
Where can OCR technology go next?
There is more intelligence deep within OCR technology than many give it credit for. It's not just a means to an end, converting analog into digital formats. As a matter of fact, OCR technology exists to give humans the ability to glean digital insights and learnings from large volumes of analog data. For instance, a business may scan all their outstanding invoices to determine their current exposure for unpaid work.
The future for OCR technology lies in the realms of deep learning, underpinned by artificial intelligence (AI) which is driving technological advancements on multiple levels. Using algorithms that can learn and adapt to the data they see, OCR technology should soon be able to leverage AI to not only recognize text but to understand it and inform businesses to help shape future decisions and objectives. There's an opportunity for all kinds of sector-specific solutions powered by machine learning OCR too. Each sector has its own data sets and infrastructure to work in, giving innovators a chance to steal a march and develop solutions that simultaneously improve the efficiency of data extraction and insight.