Are you looking to enhance the growth and expansion of your business enterprise? If yes, you must consider purchasing enterprise resource planning (ERP) software. This is a computer application designed to streamline business processes. An ERP system lets you utilize less time and fewer resources to complete specific tasks.
The quality and functionality of any ERP tool depend on the service provider. For instance, the system might not add any value to your business if you source it from an unreliable company. That's why it's a good idea to consider the service provider before purchasing ERP software for your business. By doing so, you're sure to have a successful ERP implementation.  
Here's how to select the right ERP service provider for your firm:
1. Ask For A License
Like any other company, any ERP service provider must register their services with the state to acquire an operating license. The government doesn't allow any firm to operate without one, so ensure the ERP company you're eyeing complies with this.
Before securing a license, any firm must meet specific industry quality standards. Working with a registered ERP company can guarantee quality services using the right equipment and tools. Thus, ask for a license before signing a deal with any service provider.
2. Go With An Experienced Partner
You can find several licensed ERP service providers in the market. However, they may not be of any value if they lack the needed experience for the job at hand.
You can determine an ERP company's experience by checking the date it launched its services. You won't go wrong with a service provider with years of unsullied names in the industry.  
3. Compare Pricing For Different Service Providers
Price is another essential element to consider when finding an ERP vendor. This consists of the purchase cost, installation fee, maintenance, and other related expenses.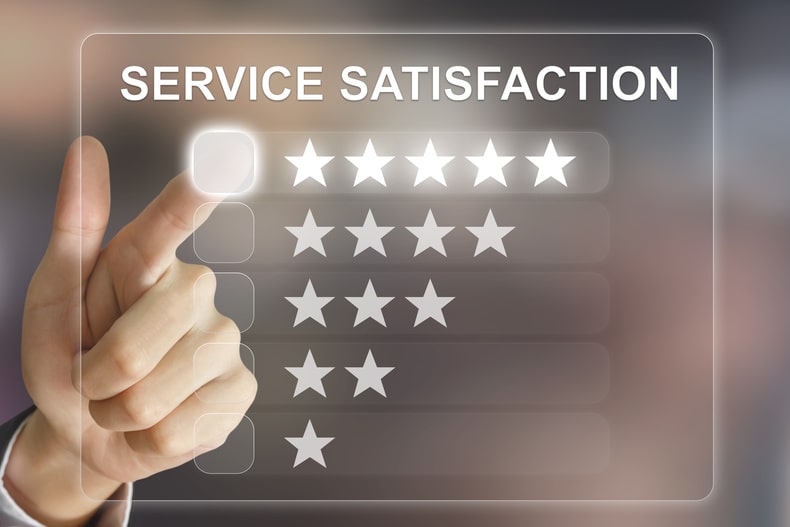 Most ERP companies offer almost the same services. Their pricing may differ, though. That's why you need to compare pricing to get the best value for your money.
If you're on a limited budget or want to minimize business costs and enhance profitability, work with a partner with lower rates than its competitors. However, don't compromise quality services to save money as this may affect your business in the long run. A substandard ERP system may be prone to malfunctions, resulting in more business downtime.
4. Select A Partner Near You
Some business owners consider working with ERP service providers from far distances. Little did they know that such a partner could cause more harm than good to their businesses.
Note that, at some point, your system may break down, thus requiring the assistance of your service provider. A distant partner will have to travel several miles to come and fix the problem, which may affect your business productivity. This could have been avoided by finding a reputable partner near you. This way, they can quickly respond to and address your problem to enhance your overall business efficiency.  
5. Check The Vendor's Reputation
Most ERP service providers today operate online. You can arrange a meeting with them and sign a deal via videoconferencing. Yet sometimes, you'll find yourself working with the wrong partner. That's why you need to consider a company's reputation before finally choosing which to partner with.
An ERP vendor with an untainted reputation is regarded highly by other business owners. You can also know how a company stands by visiting their website and checking online reviews to see what other clients say about them.
A service provider with positive feedback from other business owners can guarantee quality services. It's important to them how they're seen and respected by current and prospective clients.
6. Ensure They Have Provide Customer Service
Lastly, you might want to select an ERP vendor with good customer service. This refers to the support provided during emergency malfunctions and routine checkups. Consider connecting with a service provider that responds to your concerns on time and offers technical support.
Poor customer service may cause harm to your firm in unexpected ways. As a result, you can't plan your business processes adequately. Hence, choose a provider with good customer service.
Takeaway
As a business owner, you must ensure modern technologies are utilized to run and grow your business. You can achieve this by installing ERP software in your business systems. This tool enables you to simplify all your business procedures to save time and costs. However, you must purchase suitable software that fits your needs and requirements and work with the right service provider. Take note of the strategies provided in this article to find the right ERP vendor.