Google Pixelbook 12in laptop offers users a great combination of portability, performance, and design. The combination of a fast processor and RAM helps increase its efficiency. It is a laptop with Google Assistant pre-installed, users to quickly get answers, get things done, manage their day, and much more.
It might be a bit heavy on the pocket, but at that price, you get a lot of features that other premium Chromebooks don't have. The Pixelbook has a beautiful, high-resolution screen and a sleek aluminum body. Hence, it is an excellent choice for anyone looking for a top-notch Chromebook.
Also Read: Razer Blade 15 2018 h2 Review
Detailed Review of Google Pixelbook 12in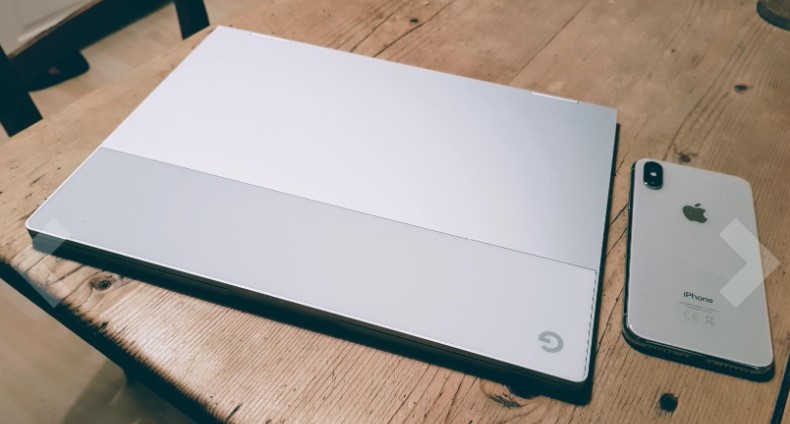 This article will shed light upon the specifications of the Google Pixelbook 12in, user reviews, and the ultimate use of the Pixelbook. Moreover, the write-up has been substantiated by tables followed by FAQs to have an overall view of the gadget.
| | |
| --- | --- |
| Specs | Details |
| Screen Size | 12.3 inches |
| Hard Disk Size | 128 GB |
| RAM memory Installed Size | 8 GB |
| Operating System | Chrome OS |
| Card Description | Integrated |
| Graphics Coprocessor | HD615 |
| CPU speed | 3.3 GHz |
| Battery Life | 10 hours |
| Warranty | 1 year |
| Turn on time | Less than 10 seconds |
| Google Assistant | Yes it does support |
| Pen | Stylus Pen Support |
| Communication | Wi-Fi and Bluetooth |
| Display | 2400 x 1600 resolution and 360 degrees |
Display and Touch Screen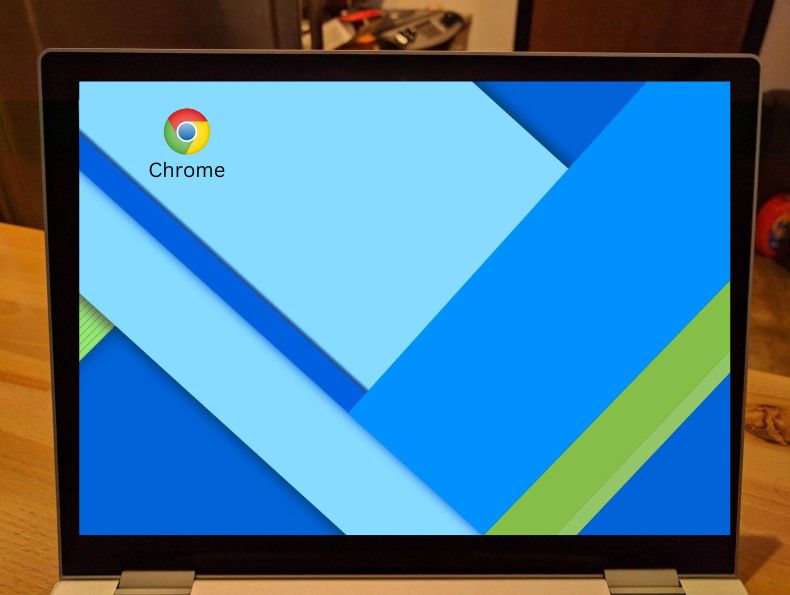 The 12in Google Pixelbook's display is one of its best features, with a 12.3-inch display. The 2400×1600 resolution and 3:2 aspect ratio make it a perfect fit. The pixel density is 235 PPI, which is higher than most laptops on the market. The touch screen is pressure-sensitive and supports up to 10 fingers.
Editing videos is also a breeze on the Google Pixelbook 12in as it has plenty of RAM and storage space. Its 4K resolution display makes watching videos or browsing photos a delight.
360-Degree hinge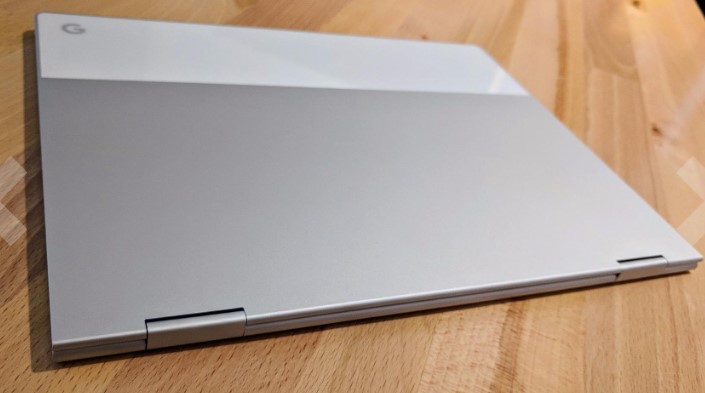 Google's Pixelbook is a high-end Chromebook designed to compete with Microsoft's Surface Pro and Apple's MacBook. Its unique 360-degree hinge allows you to use the device in various ways. You can use it at your convenience as a laptop, tablet, or even a companion for your recreational professional activities for watching movies or presentations. This flexibility makes it a complete package of education and entertainment in a compact form.
i5 Processor
It is a powerful and lightweight Chromebook designed for users who need a fast and reliable laptop for everyday tasks.
Its Intel Core i5 processor is significantly faster than other processors on the market. It is not only powerful but also energy efficient, meaning that the device's battery life is extended.
Another great thing about the i5 Processor is that it's very fast. It means that you won't have to wait long for your Pixelbook to start up, and you'll be able to get things done quickly. You won't have to wait for your computer to load a new page or application; it will happen almost instantly.
Performance
Kudos to its Intel Core i5 processor and 8GB of RAM; it offers fast performance and a sharp 12.3-inch display that ensures crisp visuals.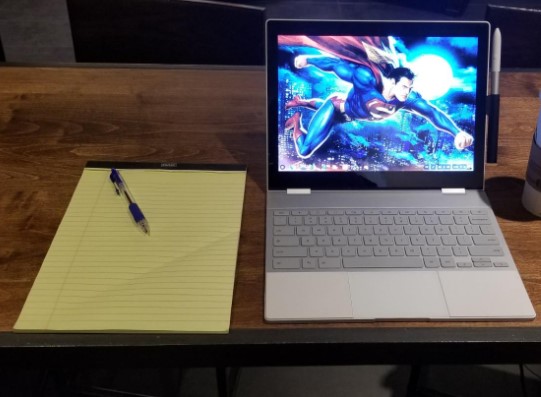 It also features a comfortable backlit keyboard, trackpad, and USB Type-C ports for charging and data transfer. Plus, its battery life is excellent, at more than 10 hours on a single charge, so you can work or play all day long without worry.
Thanks to its Chrome OS operating system, the Pixelbook is also easy to use and maintain. Plus, it comes with free updates for the lifetime of the device. So whether you're a student, professional, or casual user, the Pixelbook is a great choice for anyone looking for a high-performance Chromebook.
Software & Operating System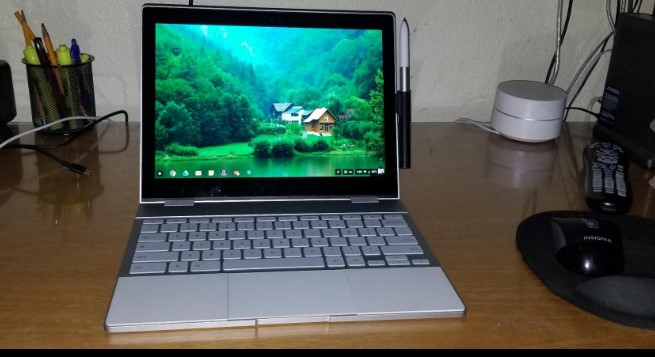 The primary limitation of previous Chromebooks has been their reliance on web apps, which are not as powerful or full-featured as traditional desktop applications. The Google Pixelbook changes that by natively running the Chrome OS and supporting Android apps. It gives the Pixelbook the best of both worlds: the lightweight, security-focused Chrome OS and the huge selection of Android apps.
The Pixelbook also comes with a new version of the Google Play Store, optimized for use on Chromebooks. It gives you access to millions of Android apps, all of which will run on your Pixelbook. You can even run multiple apps side-by-side, making it easy to multitask.
Memory And Hard Drive
The hard drive on the Google Pixelbook 12in is also a great way to keep your files backed up. If you ever need to access them from another device, you can connect the Pixelbook to the internet and download them. It makes it easy to get your data back if something happens to your computer or if you accidentally delete something.
Moreover, the Pixelbook comes with 8GB of RAM, which is double the amount of RAM found in most Chromebooks. It allows the Pixelbook to handle more demanding tasks and multitask more effectively. The Pixelbook's memory is also expandable via its included SD card reader. It means that users can add more RAM if they need it, giving the Pixelbook even more power.
Battery
If you're looking for a top-of-the-line Chromebook, the Google Pixelbook 12in is one of the best options on the market. One of its standout features is the battery life. The Pixelbook can last up to 10 hours on a single charge, so you can work all day without worrying about your battery running low. Plus, the fast charging feature means you can return to work quickly if you run out of juice.
Graphics
The Pixelbook is a well-built machine with a great screen and excellent graphics. The device features an Intel HD Graphics 615 GPU, which is a significant upgrade over the previous generation of Chromebooks. It allows the Pixelbook to handle demanding gaming and video editing tasks.
The improved graphics also make the Pixelbook more capable of running high-resolution displays. The device can drive up to 4K resolution at 60fps. It makes the Pixelbook one of the most capable premium Chromebooks on the market.
Sound
It is a top-of-the-line Chromebook that offers excellent sound quality. It features two stereo speakers that are located under the keyboard. These speakers produce clear and crisp sounds.
Its pristine sound makes it a perfect choice for listening to music or watching movies. The Pixelbook also has a 3.5mm headphone jack to use your headphones or earbuds.
Warranty
If you have a problem with your gadget, you may be covered by the warranty. The warranty covers defects in materials and workmanship in the device and lasts one year from the date of purchase. In case of any problems with your device during that time, you can contact Google Customer Support for help.
If your device is still under warranty, Google Customer Support will help you troubleshoot the problem and, if necessary, arrange for a replacement device. If your device is no longer under warranty, you may still be able to get help from Google Customer Support, but they may charge a fee for their services.
Ports
The Pixelbook is no exception, offering a variety of ports that enable it to connect to a wide range of peripherals and accessories.
The Pixelbook's port selection includes two USB Type-C ports, a 3.5mm audio jack, and a microSD card reader. You can use the USB Type-C ports to charge the device and connect to external displays and other devices. You can also use the 3.5mm audio jack for headphones or speakers, and the MicroSD card reader allows for expanded storage.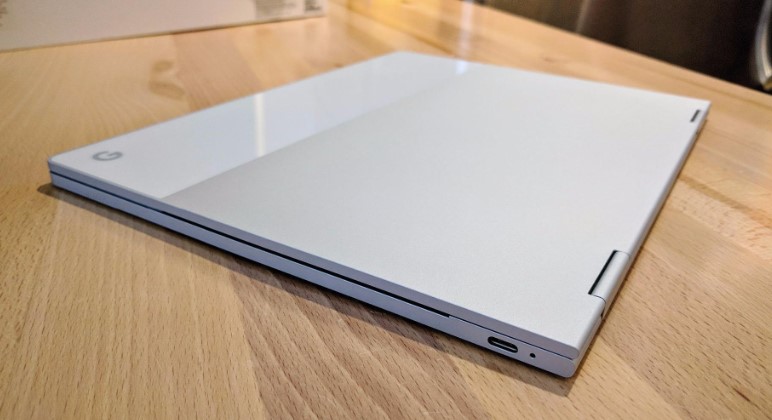 The Pixelbook's port selection is impressive and offers users a good amount of flexibility. However, some users may find the lack of a full-sized SD card reader slightly limiting. Overall, the Pixelbook is a great ultralight Chromebook that offers a good selection of ports.
Keyboard and Build Quality
Regarding keyboards, the Google Pixelbook 12in is one of the best in the business. The keys are large and well-spaced, making them easy to type on. The backlighting is also very good, making it easier to see the keys in low light conditions.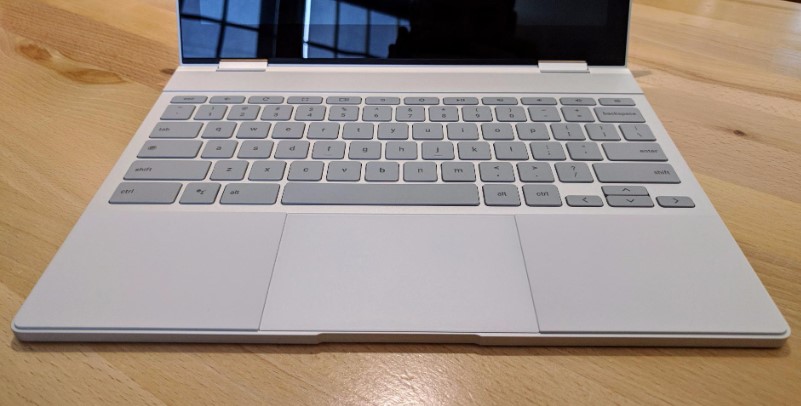 The build quality of the device is also excellent. The laptop's aluminum body gives it a premium feel. It's also very thin and light, making it easy to carry around.
Voice and Camera Quality
The built-in microphone and webcam in the Pixelbook are top-notch, making video calls and recording videos a breeze. Thanks to the dual speakers that produce a rich, clear sound. And if you need to use the Pixelbook for a business meeting or presentation, the built-in laser pointer and LED light will come in handy.
No Fans Make it Soundless
If you like to have many different tabs open at once, or if you tend to use your laptop for resource-intensive tasks like video editing or gaming, you'll be happy to know that the Pixelbook can handle it all without any slowdown. And because it doesn't have a fan, you won't have to deal with annoying fan noise.
Pixel Pen
The Pixel Pen is a pressure-sensitive pen that allows you to draw or write on the screen with natural feeling and accuracy. It's great for taking notes, sketching, or doodling.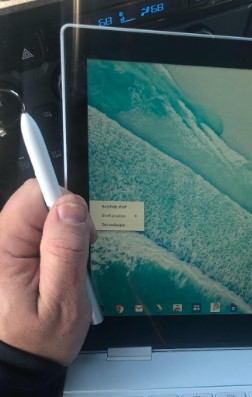 Pixel Pen is included with your purchase of the Google Pixelbook 12in. You can also buy it separately from the Google Store.
Integration With Android Devices
One of the best features of this device is its integration with Android devices. If you have an Android phone, you can use it to unlock your Pixelbook and access all of your files and apps.
Not to forget, you can also use your Android phone to make calls and send texts directly from your Pixelbook.
This integration makes the Pixelbook a great choice for those who want the convenience of a laptop with the flexibility of an Android device.
Pricing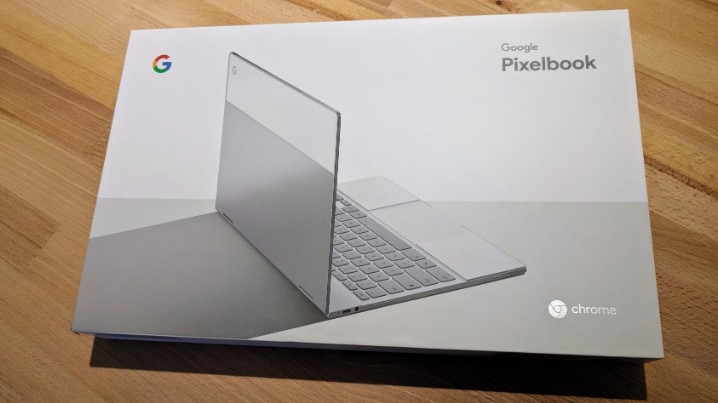 Below you can check out the pricing of the Google Pixelbook 12in. However, it has a hefty price that proves to be its con. You must not consider it a cheap choice because it costs $999 for the very basic models that comprise Core i5 Processor-7Y57 with 128 GB storage and 8GB RAM.
| | | | |
| --- | --- | --- | --- |
| Processor | Memory | Hard Drive | Cost |
| i5 | 8GB | 256GB | $849 |
| i5 | 16GB | 256GB | $999 |
| i5 | 16GB | 512GB | $1399 |
| i7 | 16GB | 512GB | $1,699 |
Google Pixelbook 12in Laptop Review From Users
1. Anna
I have been using the Google Pixelbook 12in for a while now and love it. It's fast and lightweight, and the battery life is incredible. The 12-in screen is the perfect size for me, and the resolution is extremely clear. I also really appreciate how crisp and loud the built-in speakers are. Overall, I highly recommend buying this device to anyone in the market looking for a new laptop.
2. John
The thing I don't like about the Google Pixelbook 12in is that there is no ethernet port. That's a huge problem because I need to connect to the internet while I'm on the go, and often there isn't a good Wi-Fi connection. Other than that, this laptop is AMAZING!
3. Samantha
There are both pros and cons when I used it as my main computer for over a week. The design is similar to Apple's MacBook, but the internals is pure Google through and running on ChromeOS.The first thing you notice when you open the lid is the striking similarity to the MacBook. The all-aluminum body, keyboard, and trackpad are what you'd expect from a high-end laptop in 2018. Even the Pixelbook Pen, an optional $99 extra, looks and feels like a premium product. Hence, it turns out to be a good investment.
4. Peter
I enjoy adding more to my device arsenal because that makes my life easy. But this device was not that easy to buy because of its hefty price, yet I cannot deny the enjoyment package that it brings along with it. I would advise you to buy from any vendor who offers a full refund choice and one month trial of 30 days. Spending for the luxury indulgence, you can easily find out whether your already decided Chromebook choice is worth it or not. However, some people may not agree with me if they have a true love for the quality and performance of the Google Pixelbook 12in.
5. David
Sadly, the bottom glass of my laptop has been broken. I accidentally dropped my Pixelbook. The laptop is working fine but it's not good-looking anymore.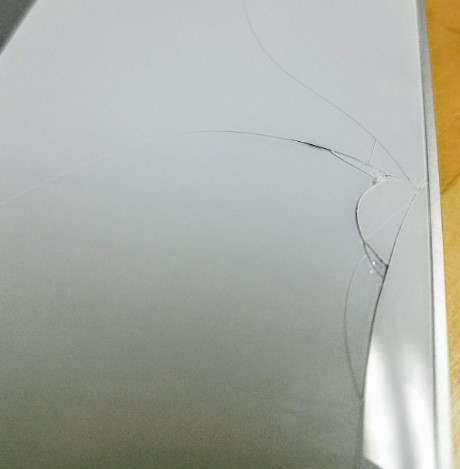 Likes and Dislikes of Google Pixelbook 12in
Likes
Dislikes
Lightweight
Slim and sturdy design
Portable
Easy to carry
Good compatibility with all Google services
Remains up-to-date with Google
Reliable and well-known manufacturer
Android apps and chrome both run well
Good specifications and amazon discount make it worthy to buy
High Price
No water resistance
Small Screen size
Keyboard can improve
What is Google Pixelbook 12in Most Used For?
1. The Google Pixelbook is often used as a Chromebook due to its affordable price point and excellent performance.
2. It is also a lightweight laptop for general productivity tasks and web browsing.
3. Some users also use the Pixelbook for more intensive tasks such as video editing or gaming and you can even download and open your favorite apps.
4. The Pixelbook's convertible form factor makes it a versatile device that one can use in various ways.
5. It is also popular among students and educators for its ease of use and portability.
6. ThePixelbook's long battery life and fast charging capabilities make it a great choice for travelers.
7. It is an excellent all-around laptop well suited for various users and needs.
Chrome OS Review
Since its inception, Chrome OS has been dogged by the perception that it is little more than a glorified web browser. It is not an unfair assessment, as Chrome OS relies heavily on web-based apps and services.
Under the hood, Chrome OS is a Linux-based operating system. Thus, it uses the Chrome web browser as its primary interface. It makes it very lightweight and fast, ideal for devices with limited resources, such as Chromebooks. Chrome OS integrates with Google services such as Gmail, Drive, and Maps.
One of the biggest benefits of Chrome OS is its security. Because it is based on Linux, it is much more difficult for viruses and malware to take hold.
FAQs
1. Has Google discontinued Pixelbook?
As of September 2022, Google has discontinued the Pixelbook. Google has not released a new Pixelbook since the original model in October 2017. However, the company released two new Chromebooks during that time: the Pixel Slate in November 2018 and the Pixelbook Go in October 2019. Google may refresh the Pixelbook line in the future, but it appears to be dead as of right now.
2. Will 2022 offer a new Pixelbook 12in?
There has been much speculation about whether or not there will be a new Pixelbook in 2022. The main source of this speculation is that Google has been making cost-cutting measures that suggest there would be no new launch. However, it is also worth noting that Google has made similar cost-cutting measures in the past and still released a new Pixelbook.
3. Is a Google Pixelbook 12in better than a Chromebook?
It depends on what you're looking for in a laptop. If you need something lightweight and portable, a Chromebook might be the better option. If you're looking for a more powerful machine with a better screen and more features, a Pixelbook might be the better choice.
4. How long does a Google Pixelbook last?
Assuming you take good care of your Google Pixelbook, it should last several years. However, like any piece of technology, it will eventually start to show its age and may need to be replaced. If you find that your Pixelbook can no longer keep up with your needs, it may be time for an upgrade.
5. Can you install Microsoft Office on Pixelbook?
Yes, you can install Microsoft Office on Pixelbook. However, you will need to purchase a subscription to Office 365 to use the full features of the software. Additionally, you may experience compatibility issues with Office features when using them on Pixelbook.
6. Can you use Excel on Pixelbook?
Yes, you can use Excel on Pixelbook. You can use the online version or download the app from the Google Play Store. If you want to use the online version, go to the website and sign in with your Microsoft account. Once you're signed in, you'll be able to access all of your Excel files and documents. If you want to use the app, download it from the Google Play Store and launch it to continue doing your work.
7. Can I Buy a Google Pixelbook 12-inch as a student?
Yes, you can buy a Google Pixelbook 12-inch as a student. It is one of the most popular laptops among students because of its features and specifications. Some of the best features of this laptop include its lightweight, portability, and long battery life. Additionally, this laptop has a built-in pen that makes it ideal for taking notes and drawing. In a nutshell, it is a great laptop for students who need a portable and powerful computer.
Final Thoughts
You won't believe it, but Compact Chromebooks are getting more popular, each with its own individually styled looks. Google Pixelbook 12in is one of them. In a nutshell, it's the first laptop in the world to have Google Assistant built right in. You can control everything in the world by simply pressing the Google Assistant key on your keyboard or by saying "Ok Google."
Overall, the Google Pixelbook 12in is a great investment for anyone, whether a professional or a student looking for a high-quality hp Chromebook. It has a premium design, a great screen along with powerful internals. If you're willing to invest more for a Chromebook, the Pixelbook is worth considering.