The Dell VOSTRO 15 3583 is a nice low-budget laptop that comes with a Full HD touch screen so you can have the best user experience possible. The display is bright and vigorous regardless of the surroundings with a wide range of colors.
It has a high density of 141.2 pixels per inch, which results in better picture and text quality. It also has the Dolby Home Theater Sound System, so you can experience movies and games with loud and clear sound.
Although the laptop comes with 8GB of memory, you can increase it to a maximum of 16 GB. Your system will perform much better and faster by installing additional memory.
It has a fast processor and numeric keyboard, which makes it a good choice for people who are used to carrying their work with them while traveling. The system has a lot of features and is affordable. Read this blog for a detailed review of the Dell Vostro 15 3583 Laptop.
What is Dell Vostro 15 3583 laptop?
The Dell Vostro 15 3583 laptop is an affordable laptop with great specifications. The system has an Intel Core i7-8565U (eighth generation) processor. The system is supported by 8GB of DDR4 RAM and a 1 TB hard drive.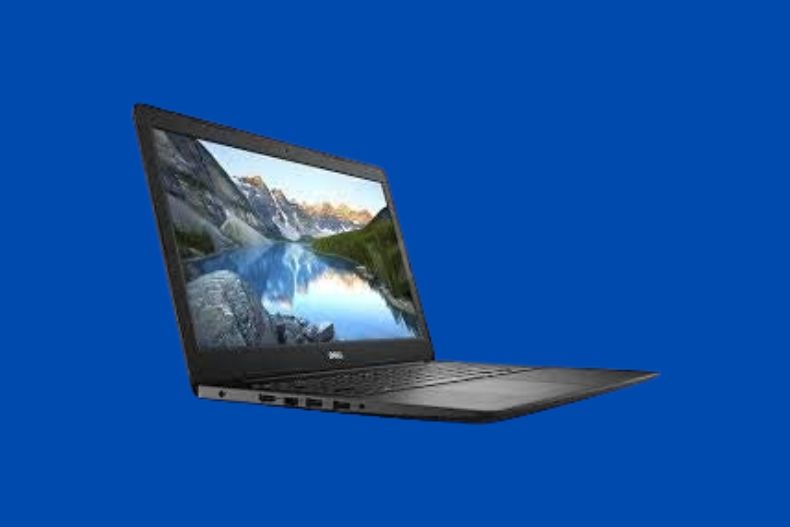 Dell Vostro 15 dimensions are 380 x 258 x 19.8 mm. This laptop has a screen size of 15.6 inches and comes with a screen resolution of 1920 x 1080 pixels with an LED display.
It has AMD Radeon 520 graphics with 2 GB of memory, you can play moderate graphics games but games with high resolution are not suitable on it.
It is a lightweight laptop that is easy to carry. The Dell Vostro 15 3583 can be on your list if you are looking for a low-budget laptop with more specifications.
Specs List of Dell Vostro 15 3583 Laptop
The Dell Vostro 15 3583 comes with a lot of great features. The specifications list has a large variety. Here is the list of dell Vostro 3583 specs we are going to discuss in the blog.
Screen Size
Screen resolution.
Processor
Generation
Speed
Memory
Operating system
Weight
Graphic Card
Memory type
| | |
| --- | --- |
| Screen Size | 15.6 in |
| Screen Resolution | 1920 x 1080 pixels |
| Operating system | Windows 10 Home Basic (64-bit) |
| Dimensions | 380 x 258 x 19.8 mm |
| Processor | INTEL i7-8565U |
| Clock speed | 1.8 GHz |
| Graphics processor | AMD Radeon 520 |
| Graphics memory | 2 GB |
| Colors | Black |
| Memory | 8 GB |
| Memory type | DDR4 |
| Memory slots | 1 |
| Hard Disk | 1 TB |
| Weight | 2.2 kilograms |
| Warranty | 1-year |
| Display Features | Full HD LED display |
| Battery | 3 Cell Li-Ion battery |
| Speakers | Stereo Speakers |
| Web-cam | Yes |
| Microphone | Yes |
| Microphone Type | inbuilt. |
| Video recording | 720p HD |
| Package | Laptop with battery, adapter, and user guide. |
| USB Slots | 2 |
| Power Supply | 45 W AC adapter W |
Review Dell Vostro 15 3583
If you're looking for a new laptop, the Dell Vostro 15 3583 is worth considering. The laptop offers a lot of benefits, including
A great price tag
A powerful processor
A full HD display with great image quality
Long battery life, and fast charging capabilities
The Dell Vostro 15 3583 is definitely a good choice if you want to get an affordable laptop that offers a lot of value for your money. The screen has a resolution of 1,920 x 1,080 pixels and 1366 x 768 pixels on the inside of the screen.
It is an excellent laptop for students and professionals alike. It has all of the features that you need in a laptop and more. You can use it to do your homework or work on your business project.
However, it does have some drawbacks as well. For one thing, the keyboard on this laptop is not as comfortable as some other laptops on the market today.
Another drawback is that this model doesn't have an optical drive or a touchscreen display.
So if you're looking for a laptop that will allow you to see everything clearly on your screen without having to squint or strain your eyes, then this is not going to be the best choice for you.
But overall, it is a good laptop if you want a laptop that provides adequate performance for your school or office work.
The best thing is that it is affordable so school or college-going students can easily purchase it. But for stuff like gaming and multi-tasking, it won't be the best choice.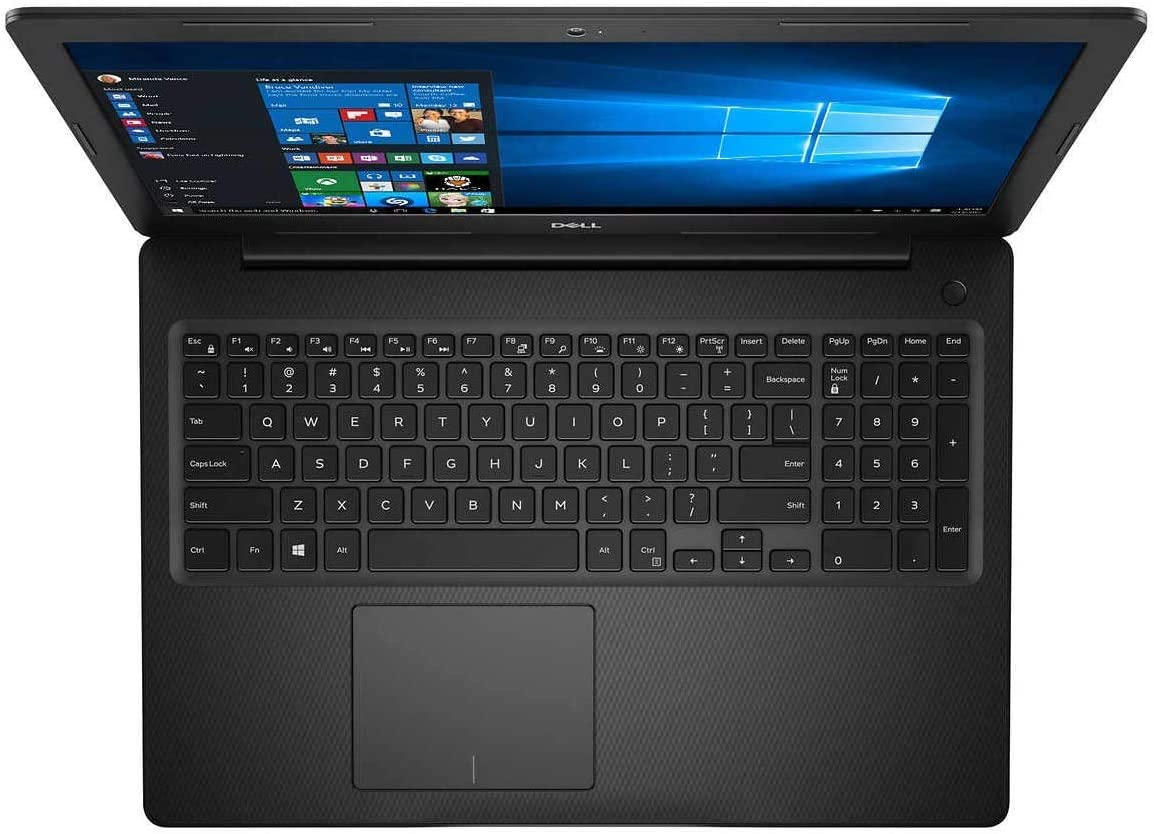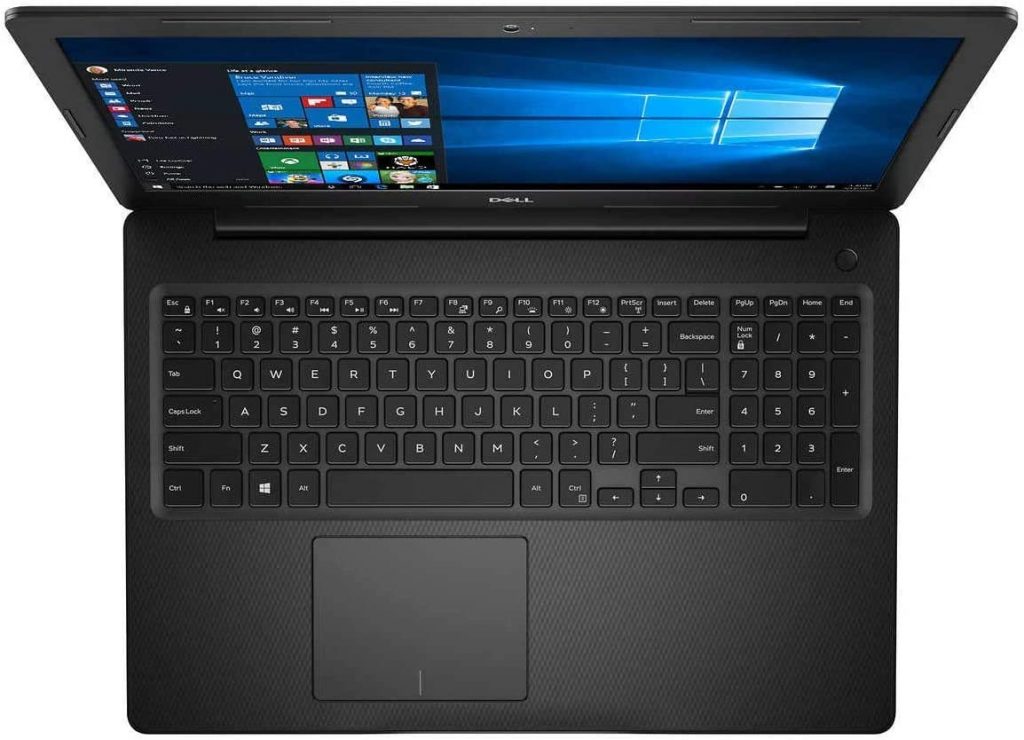 What Are the Features of Dell Vostro 15 3583?
The Dell Vostro 15 3583 is a mid-range laptop, with a decent configuration, a dedicated GPU (Graphics Processing Unit ), adequate ram, and a fast processor.
These features ensure multitasking very smoothly. Read this blog further to briefly understand the key features of Dell Vostro 15 3583.
Touch Screen Display
You can consider the Dell Vostro 15 3583 if you want a budget laptop without a touch screen. The touch screen features a vigorous and anti-glare display.
You can play games and watch movies in many different colors, including black and white. This laptop has AMD Radeon 520 with 2 GB of video memory.
The touchscreen on this computer is fairly responsive, and its multi-touch capabilities allow you to use more than one finger at once.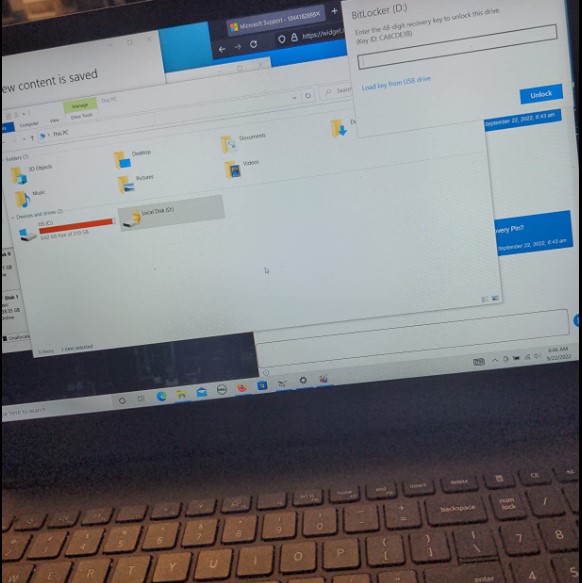 You can also drag your finger across the screen to scroll down and scroll up through the pages. This makes it easy to read books with larger text sizes, So this laptop is helpful if you are using it in workplaces. The touch screen is sensitive enough to respond to your fingertips.
Storage Space
Dell Vostro 15 3583 laptop comes initially with 8 GB DDR4 RAM (Random Access Memory) but you can upgrade it to 16 GB SSD memory depending upon your needs. It has a RAM bus speed of 2400 MHz. The laptop comes with 1 TB of hard drive storage and the speed of the hard disk is 5400 RPM. It has only one (1) ram slot.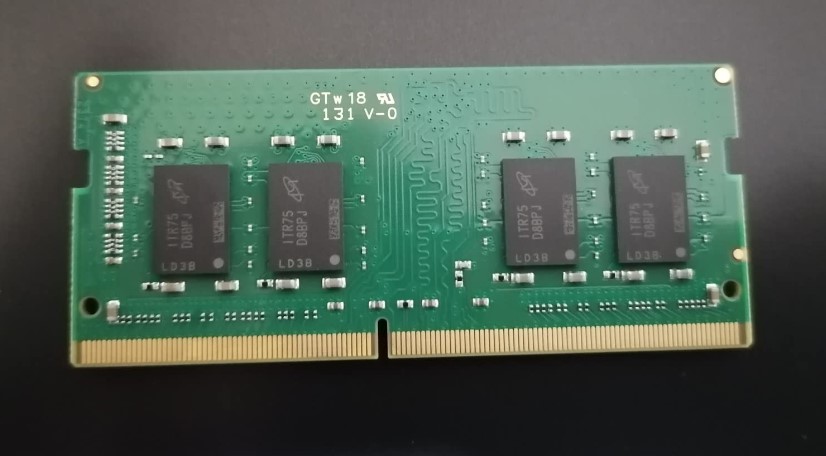 The main difference between Solid state drives (SSD) and hard disk drives (HDD) is the manner in which data is stored and accessed. SSDs use memory chips while HDDs use mechanical spinning but SSDs perform tasks faster than HDDs and consume less energy.
Data is easier to recover in HDDs rather than SSDs. If you want to add storage to your laptop or PC and the price is not an issue then you should go for SSD.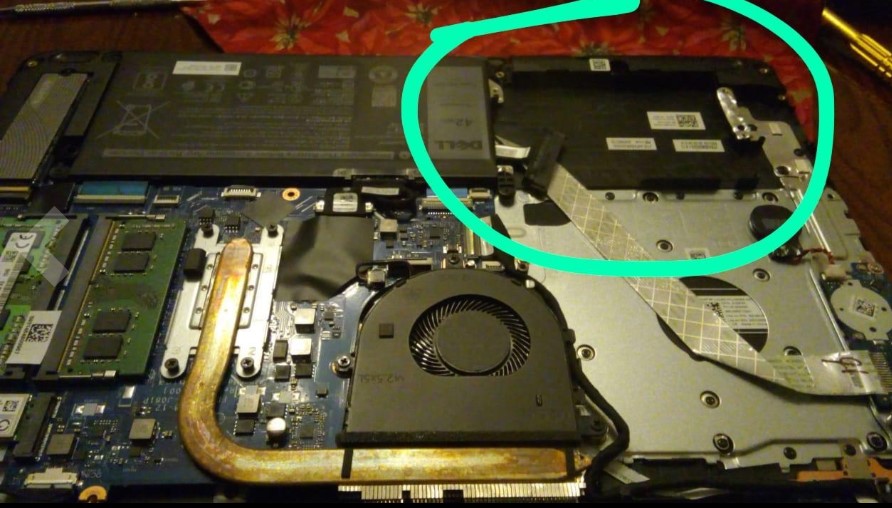 | | |
| --- | --- |
| RAM | 8 GB |
| RAM Type | DDR4 |
| Memory slots | 1 |
| Ram Bus Speed | 2400 MHz |
| Hard Disk Storage | 1 TB |
| Hard Disk Interface | SATA |
Battery Life
The battery in your Dell Vostro 15 3583, like any other laptop battery, will eventually drain out. You can charge it frequently to maximize its lifespan. When the laptop is not being used and the battery is removable then try to store the battery separately and try to keep it in a cool and dry place. Try to avoid leaving your laptop in your car or any hot vehicle because the battery can get hot and may swell.
To maximize your battery life, try to charge your laptop as soon as the battery power falls below twenty (20) percent. The battery does not lose power if it is charged regularly. Try not to overcharge your laptop and recharge it before it is fully consumed because it may lessen battery life. The company claims the laptop has a battery life of 8 hours but the estimated battery time ranges from 4.7 hours – 5.1 hours.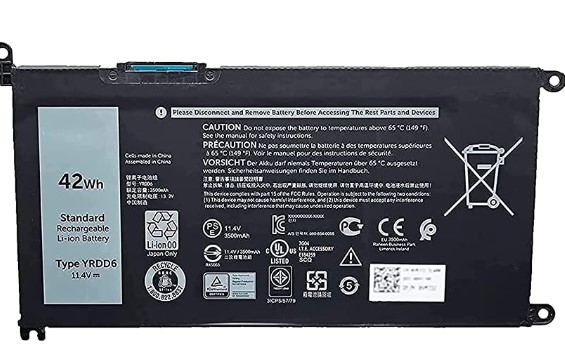 Dell Vostro 15 3583 is a good choice for people who wants a low-cost laptop. The processor is fast and smooth for multi-tasking but it has a shorter battery time. Dell Vostro survived five hours in the run-down test which is significantly less than the battery duration of contending laptops of this price range. Last but not least, this model's battery life is shorter than that of comparable models.
| | |
| --- | --- |
| Power supply | 45 W AC adapter |
| Battery | 3 Cell |
| Battery type | Li-Ion |
| Estimated Maximum battery time | 5.1 Hours |
| Estimated Minimum Battery time | 4.7 Hours. |
| Claimed battery time | is 8 hours. |
Audio Quality
The audio quality of the Dell Vostro 15 3583 is surprisingly good. It has a built-in speaker, but it can also connect to an external speaker via a 3.5mm jack or line-in. You can also use an external microphone with the laptop via a 3.5mm jack or line-out if you want to record your own voice.
The Dell Vostro 15 3583 is a laptop that has excellent audio quality. It comes with an HD webcam, so you can video chat with friends and family.
It also has Dolby Atmos technology, which makes it possible for the sound to come from all directions at once. This means that you'll be able to hear what's going on around you without having to crank up the volume.
The speaker and microphone are both located on the front of the laptop, so they don't have to be uncomfortable when you're using it on your lap or on a desk.
The specifications of the speaker are as follows:
| | |
| --- | --- |
| Speakers | Two Directional Stereo Speakers |
| Microphone | Inbuilt Microphone |
| Type | Internal High-Definition Audio |
| Speaker amplifier (Internal) | 2 W (RMS) per channel |
| Audio Jack | 3.5mm |
CPU
The CPU is a processor, which is a tiny computer that helps your computer do its job. It's there to manage the other components of your computer for example the memory, graphic card, hard drive, and RAM so that they can work together to complete tasks.
When you're using your computer, the CPU will take care of things like calculations, processing data, and streaming content from the internet. The CPU also handles internal programs for your operating system (OS). A processor is known as a good one if it performs tasks more efficiently with lessened response time.
Dell Vostro 15 3583 has an INTEL core i7-8565U processor, which is powerful enough to handle all types of tasks even if they are running at full capacity without any issues. It has a Quad-core Turbo boost processor which increases your performance when multi-tasking.
Quad-core means that it can run more than one process with greater ease at the same time.
The reason that it can handle more than one task at a time makes it ideal. It also has an AMD Radeon 520 graphics card with a memory of 2 GB. It can shoot videos
Dell Vostro 15 3583 is not very good to use for running games with high performance and resolution but it can easily run moderate-resolution games.
| | |
| --- | --- |
| Processor | INTEL |
| Series | Core i7 |
| Model | 8565U |
| Generation | 8th Gen |
| Clock Speed | 1.8 GHz |
| Graphic card | 2 GB AMD Radeon 520 |
Dell Vostro 15 3583–Intel Core I5-8th Generation GPU
Dell Vostro 3583 i5 8th generation processor is ideal for gaming. It has four cores and generates a base clock speed of 2.8 GHz. Additionally, It has a turbo boost speed of 3.8 GHz. This processor is able to handle mid-range games like COD with high resolution, so this processor is absolutely fine for low-resolution gaming. It is more energy efficient as compared to previous generations.
TouchPad and Keyboard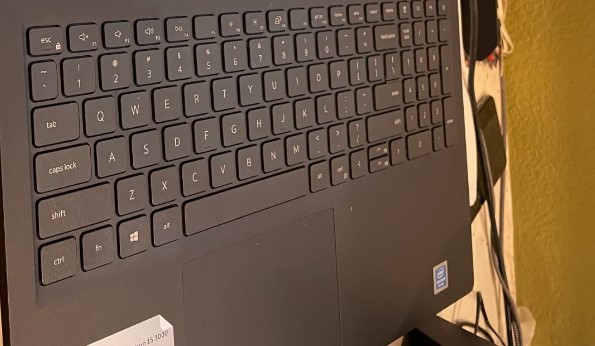 The Dell Vostro 15 3583 has a touchpad that is designed to be used with a mouse. It has a maximum resolution of 1066 by 768 pixels and a resolution of up to 1,024 by 768 pixels in the vertical direction. Its touchpad provides multi-touch that supports four fingers. Its keys are arranged in a grid pattern, and its keys are approximately 1 inch (2.54 cm) high by 2.4 inches (6 cm) wide.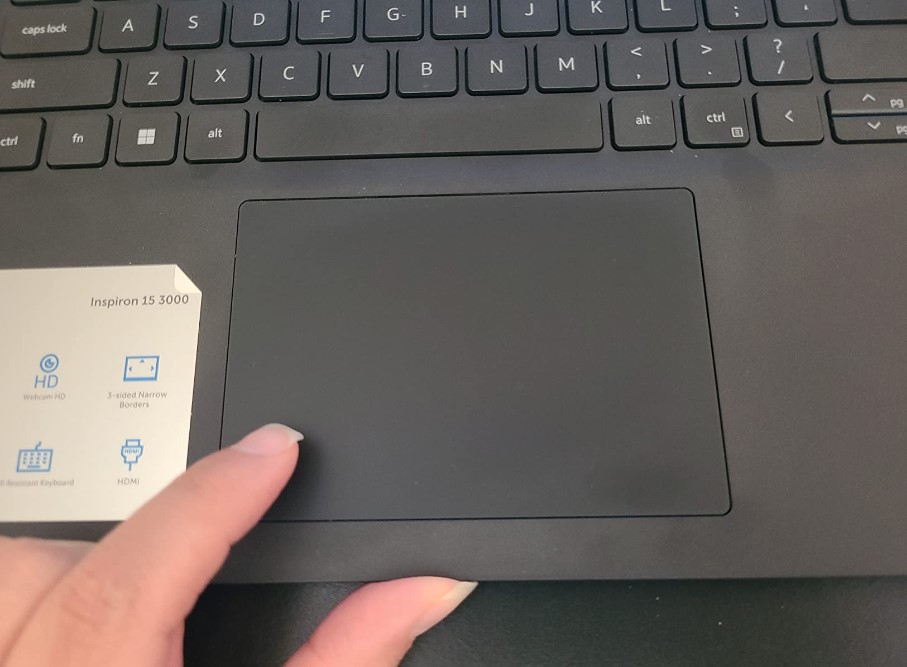 The touch display of the Dell Vostro 15 3583 is not very good. It has a high-speed touchscreen response but it can reduce screen resolution to save battery.
Keyboard Specifications
| | |
| --- | --- |
| Number of Keys | 101(US)102(UK) |
| Size | X= 19.05 mm key pitchY= 18.05 mm key pitch |
| Layout | QWERTY/AZERTY |
Touchpad Specifications.
| | |
| --- | --- |
| Resolutionvertically | 1066 x 768 pixels1024 x 768 pixels |
| Dimensions | 4.13 in Width3.14 in Height |
| Multi-touch | Supports four fingers. |
Claim and Warranty
If you have just bought Dell Vostro 15 and you have a question in your mind that does Dell claims a warranty? The answer is Yes, the warranty is for one year which starts from the date of purchase.
Many people have questions regarding how to claim your laptop to DELL. It is very simple! You can either contact the Dell support team through the phone number provided on their website or you can email them at [email protected]. The procedure to claim your device is as follows
Contact the support team and provide your Dell Vostro 15 3583 serial number, model number, and date of purchase.
They will assist you in claiming your product within 24 hours or maybe sooner.
After your request proceeds, you will receive a replacement product in 2 business days.
Portability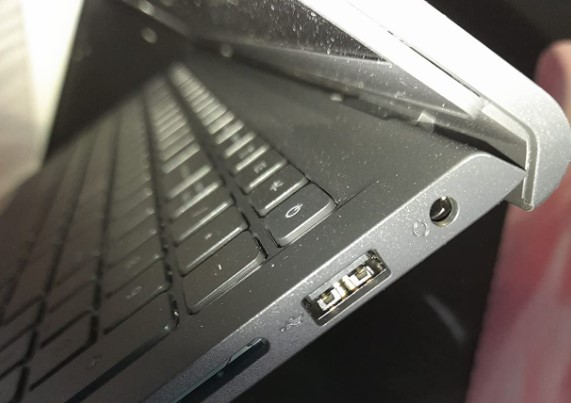 Dell Vostro 15 3583 is a portable laptop that is easy to carry. It weighs only 2 kilograms. It is light enough for people to easily carry it on their business trips. The dimensions of this laptop are only 380 x 258 x 19.8 mm (LxWxH) and are very thin so it can easily fit into suitcases or backpacks.
Price
The most recent Dell Vostro 15 3583 laptop price is around $644 which was last updated in October 2022. For a laptop with such specifications, it is a fairly budget-friendly laptop. Other laptops in the same range do not provide enough storage speed for work purposes.
Pros and Cons of Dell Vostro 15 3583
It is an adequate system but maybe not the best option. Its portability and affordability are excellent. If you want to buy a laptop with a lot of features and low prices this is the best option available.
We have listed a few pros and cons of this Dell Vostro laptop as follows.
PROS
The laptop has an Intel-based core i7 processor which makes it a fairly fast processor to perform tasks even in multitasking too.
The Laptop has quite an impressive 15.6 inches screen size which can be more helpful for people using it in schools or workplaces. With a larger screen size, it is easy to work on multiple documents at the same time.
The laptop has a Full HD display (1920 x 1080) which gives a better experience in watching a movie or playing games.
It is a budget-friendly laptop that comes with a lot of built-in features.
CONS
Relatively smaller battery time as compared to other models in this price bracket.
Performance is not good when playing high-performance and resolution games.
This laptop is not good enough for gaming.
FAQs
What is the best Dell Vostro laptop?
Dell's 16-inch Vostro 7620  is considered the best Vostro laptop and one of the best laptop dell has ever made in the market. It is because it provides the best mixture of features, performance, and price.
Are Vostro and Inspiron the same laptops?
No, these are different series aimed to serve different markets. Vostro is an affordable series used for office work and small businesses whereas Inspiron is for home users.
Are Vostro laptops good for gaming?
Laptops like Dell Vostro 3446 which have a Core i3 4005U and an NVIDIA GT 820M Graphics Card can be used for mid-range games but Dell Vostro 15 3583 does not provide a good frame rate and storage speed, hence it is not good for gaming.
When was the dell Vostro 15 release date?
Dell Vostro 15 3583 was released between 23 rd July 2019 and December 2020.
Does Dell Vostro 15 3583 has a plastic body?
The lid and edges of Dell Vostro 15 are made up of an aluminum surface but the rest of its body is made up of plastic. This combination of metal and plastic gives it an elegant appearance. 
Final Verdict
Overall, the Dell Vostro 15 3583 is one of the best dell laptops with impressive specifications, a nice design, and a long-lasting battery.
It is an excellent choice for everyday use and traveling. It has everything that you need in a machine and has the best performance possible.
The screen and camera quality are really impressive and make it a good choice for entertainment purposes as well. You will not regret purchasing this laptop.
If you are looking for a reasonable laptop that has a pleasing design and offers you a decent speed then go for this masterpiece because it is an affordable option for you.