Mercari is a reliable marketplace for selling and buying your stuff. It is like eBay or Amazon. Mercari has a wide range of things from clothing and apparel to kitchen products. This blog will provide complete details about Mercari and how to grow your business on this platform.
What Is Mercari?
Mercari is simply a marketplace like eBay, Wish, ASOS, or Amazon, where you can buy and sell anything if the item can be shipped to your local region.
This app requires sellers to ship merchandise to buyers and restricts in-person meetups. The app keeps both buyers and sellers fully informed of any transactions via verification and reviews. The app charges a flat 10% sales fee. You can easily set up your online business on Mercari.
Mercari – A Brief History
Let's dive into the history of Mercari and see how it became the popular platform that it is today.
The marketplace app is the main product of the Japanese e-commerce company "Mercari. Inc". It was first launched in 2013 in Japan and has since become Japan's largest community-powered marketplace. Each month over 10 billion transactions are carried out through this platform.
Since its inception, it has been growing well in the Japanese market. It also operates in the United States and the United Kingdom. This company is the first in Japan to reach unicorn status.
How to Take the Membership of Mercari?
Taking membership is very simple. Its app is available for free on the App store and Google Play. You will only have to make an account on the app or website. Listing an item is also free, although, it might take a few minutes to list it.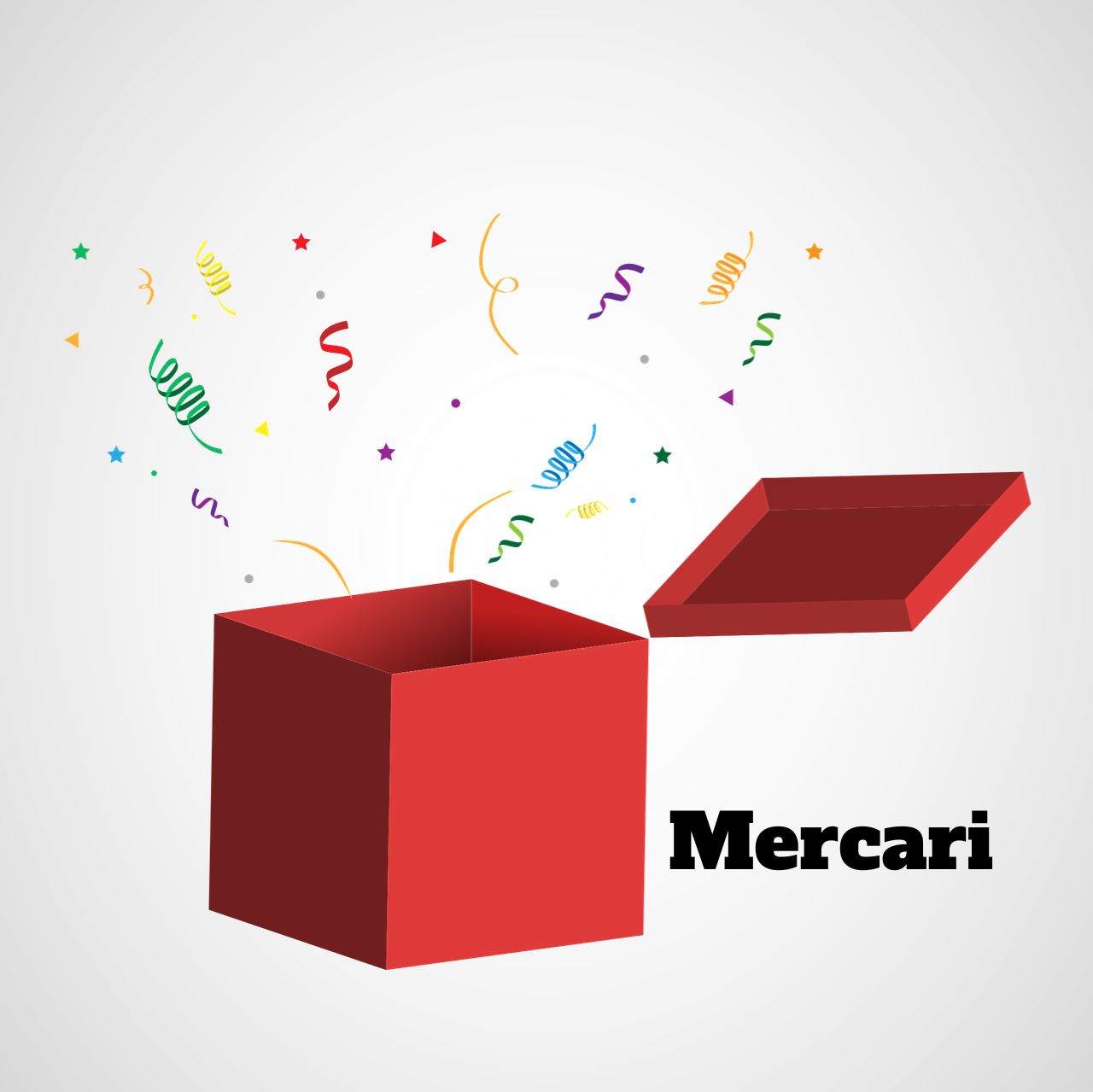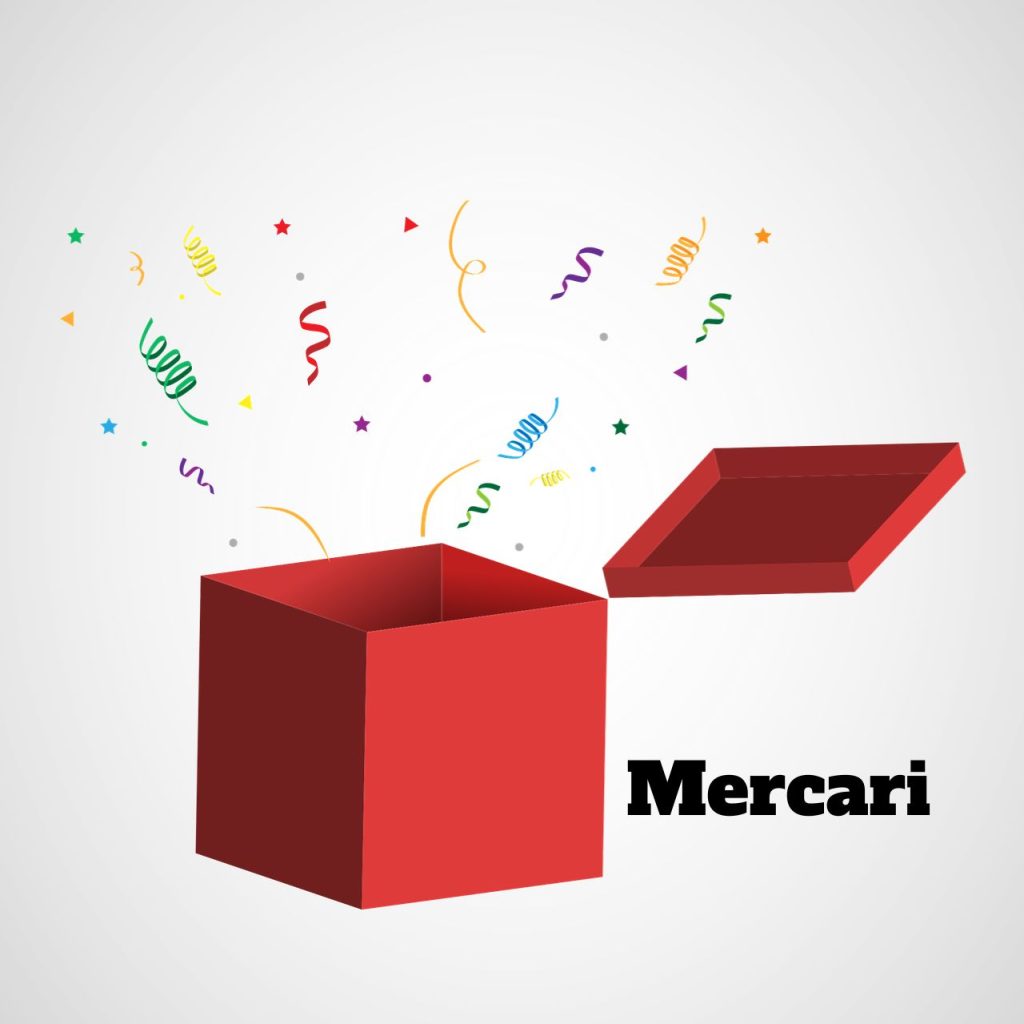 How To Create a Mercari Account?
Creating a Mercari account is a very simple process. You have to follow these steps:
1. Go to the homepage of its website.
2. Click on "Sign up".
3. Fill out the details of your email, username, and password.
4. You'll be asked to verify your phone number.
5. If you don't receive a verification SMS on your device you can request the verification code through a phone call.
6. After verifying your phone number you become a member.
How to Login To Mercari Using Facebook?
You can also log in using your Facebook ID. You have to add your Facebook account's login credentials to access the Mercari account. Follow the steps mentioned below: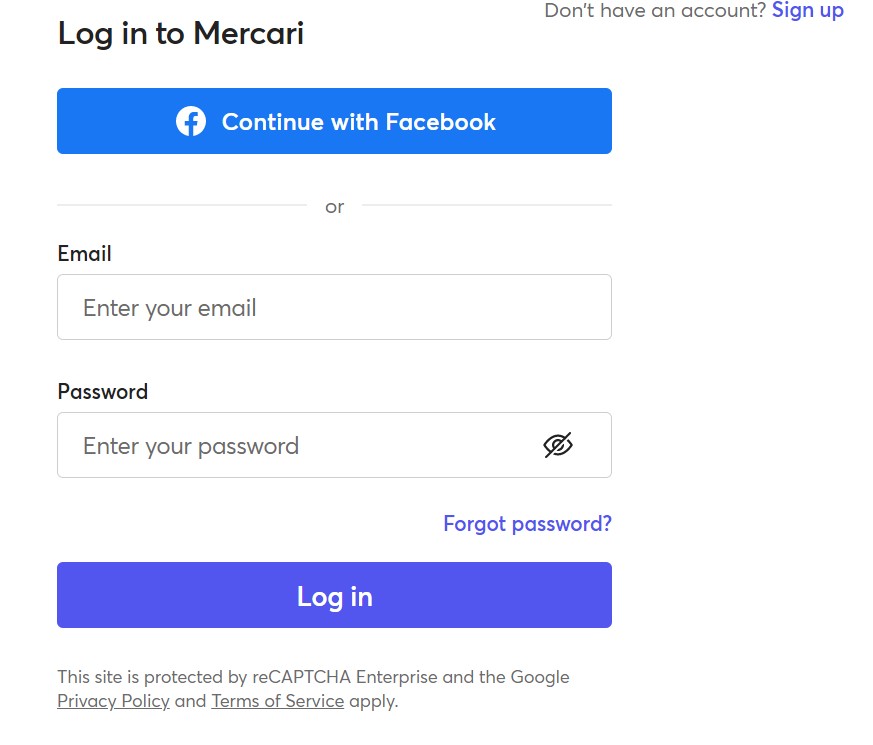 Open the login page through mercari.com/login/.
Click on the option "Continue with Facebook".
Enter your Facebook login email and password.
Tap on the log-in button to access the account and enjoy shopping.
Login Instructions for Mercari
Before logging into your Mercari account you have to take care of some instructions to ensure account safety. You must read the terms and policy of Mercari before agreeing to it.
Also, use a strong password that is at least 12 characters long. Make sure to use different symbols, letters, or numbers in your password. Also, check whether the email you are entering is already registered or not.
Steps To follow if you Forget your Password
Forgetting passwords naturally occurs with many people. But don't worry about that because if you ever forget your account's password, you can easily restore it with these simple steps:
Go to Mercari's login page.
On the button on the log-in page, you will find the option "Forgot Password?".
Type your email address registered on your account.
Select "Reset Password".
Steps for Resetting Your Mercari Password
Now for resetting your password, follow these steps:
Choose the option of "Reset Password".
Then you will receive an email that has a link inside of it to reset your password.
Click on it and save a new password.
Download and Install the Mercari App on your Android or iOS Device
The marketplace app has currently surpassed 100million+ downloads. Miracri's app is freely available on Google Play and Apple's App store. The steps for downloading it are also very simple.
To download it on your android device;
Open Google Play on your device.
In the search bar type "Mercari" or "Mercari".
The app will appear on the top.
Click the install button.
For downloading it on an iOS device:
Go to the App store.
In the search bar type "Mercari".
The app will appear on the top.
Click the install button.
How to Grow Your Business With Mercari?
Moving on to the most important part of this blog "How to grow your business on Miraci's platform?". For growing your business on this platform, you will most likely need an eCommerce strategy. You can have the option to bundle items on Mercari.
Unlike big competitors Amazon or eBay, it's easier and less restrictive to set up your business on Mercari. Use these tips for good growth of your business:
Start by listing smaller items because even though you won't get very low profit for them but still there is less to put at risk. You will also be able to experiment with what kind of customer base you can easily attract to your business.
If any item of yours isn't getting as much attention, you can always relist it so that it has a second chance of appearing in people's searches.
Make sure to accurately calculate shipping estimates. It will help you to diminish shipping errors.
You must add high-resolution and quality images with professional and catchy descriptions.
Regularly update content on your shop and personalize it for better User Experience (UX).
Do not sell super cheap stuff on the platform as it also has a minimum price limit.
As Mercari's algorithm is not as efficient as its competitors like eBay, make sure to list your items at prime buying time.
Get your account verified to gain buyers' trust.
Send offers and discounts to people who showed interest in your product but didn't buy it.
Although Mercari is not a follower-driven platform but has a specific niche of followers on your account to reach your target audience more easily.
FAQs
Is Mercari a Safe Platform to Buy Things?
Yes, it provides its customers with a safe and secure platform for trading. In order to ensure secure and reliable transactions, it uses an Escrow payment system.
What is the difference between Mercari and eBay?
Unlike eBay, it is a marketplace that is more beginner-friendly. Sellers can easily make a quick profit without paying a hefty fee.
What is Mercari's refund policy?
If you get scammed or receive an item that doesn't look as it was listed, you have to request a refund within 3 days after the item was delivered. 
Conclusion
If you are using Mercari just for regular shopping, you can easily get access to millions of products. It is also a great platform to kick-start your small business. This Japanese company is rapidly growing. It also doesn't charge a high commission fee. Hope these tips will help you boost your business's growth on Mercari!