Brand ambassador agencies are frequently utilized by organizations in order to assist in increasing brand recognition as well as sales. Nevertheless, in order to carry out such plans successfully, they will need to enlist the assistance of the appropriate people and organizations.
Deciding to become a brand ambassador is a fantastic opportunity to lend a hand to businesses, and the post itself does come with certain perks and advantages for those who fill it.
In this piece, we will discuss what a brand ambassador is as well as the requirements one must meet in order to become one. This option, regardless of whether it's a part-time gig or a full-time job, has the potential to deliver a lot of satisfaction and success.
What exactly is the role of a Brand Ambassador?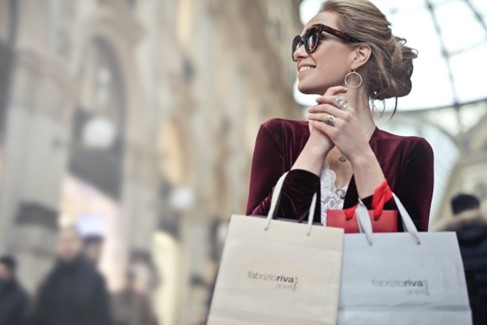 A person who will positively represent a corporation or promote its products or services is known as a brand ambassador. This depends on the company and how much money they have available to work with as to whether or not this is done on a voluntary basis or for rewards.
Nonetheless, there are many data that indicate the effectiveness of brand ambassadors as well as influencer marketing, with firms generating $6.50 for every dollar they invest. This is a significant return on investment for these strategies. It is a wonderful approach for many businesses to create trust with their public by utilizing people who are current customers or have the power to motivate more individuals to buy from the brand. This may be accomplished by leveraging advocates.
They are a further means by which the brand and any items or services that are given may be displayed.
Collaboration agreements
It is crucial to establish certain ground rules before committing to any arrangement or chance to become an ambassador for a business before moving forward. In an ideal world, the business that is trying to hire an ambassador should be the one to coordinate this. On the other hand, if you have not been given any kind of contract, it is strongly recommended that you make one for the purpose of safeguarding both your rights and your financial interests.
As a brand ambassador, you can have an agreement in place that outlines all of the obligations that the companies have, as well as all of the perks that you are entitled to get. Click here to read more.
Take into consideration the desires of the target audience
It is essential to provide the appropriate content, and as a result, it is always a good idea to engage with the business and have an understanding of what their intended audience is searching for. The advice of a micro-influencer is likely to be followed by 83% of consumers, indicating that brand ambassadors are quite effective at turning customers into paying clients.
It is essential to have a solid grasp of your own audience as well as the expectations they have of the material you provide for them. You need to check that the consumers who will be exposed to your brand already fall into the category of those you already have. Even if there may be a large number of chances available to become a brand ambassador, it is essential to verify that the target demographic is an appropriate one.
Discovering who your audience is and how they compare to the firm you are thinking about partnering with for BA partnerships is simple for you to do. When it comes to monitoring the audience of a website, Google Analytics is an excellent tool to use, and most social media platforms also use their own analytics dashboards.
Choose the right platforms for the promotion
If you want to become a brand ambassador, it is essential that you have a solid understanding of which platform would be the most fruitful for the product or service that you are supporting. There are some people whose most popular platform is a blog; yet, the firm could be searching for more content and marketing via platforms such as Instagram or TikTok, for instance.
It is important to determine the goals of the company before taking on the job of a brand ambassador in order to ensure a successful outcome. Even while the service or product itself could be a good match for what you do, there is still a possibility that you won't be able to provide the kind of marketing that the brand is looking for.
Alternately, you should also make certain that the company's brand is appropriate for you and that it is compatible with the content that is promoted on your platforms.
Also, when you're representing a brand, maintaining consistency in your actions is essential. You need to maintain a consistent publishing schedule for your content if you want to win over the trust of your audience and turn them into paying consumers. This need to offer an adequate amount of coverage of what it is that you are attempting to advertise, without appearing to be overly sales-like.