In the modern era, businesses have been utilizing cloud services to store and manage sensitive resources. With cloud services, the team members are not constrained by physical location to access the business resources. It encourages collaboration and teamwork in this era of remote working, helping boost your productivity.
Despite the above advantages, cloud services are susceptible to security threats and attacks, just like any other business system. Any security breach may expose your business-sensitive data to rivals. It may compromise your upper hand in this competitive marketplace. Additionally, it may lead to non-compliance fines and penalties in case of lawsuits, affecting your saving margin.
For these reasons, ensuring you have an effective cloud security strategy in place is important. Over the years, there have been several providers you can choose from to offer security solutions. Due to the many available options, getting the ideal provider for your business operations can be challenging.
However, the following article outlines what you might consider employing to simplify the process of choosing a cloud security provider.
How To Choose A Reputable Cloud Security Provider
The provider will utilize a set of standards, regulations, processes, and technologies to protect and safeguard your cloud-based systems and applications. Securing the cloud-based resource will protect business-sensitive data, boosting your competitive advantage. The following are the tips you might consider employing to choose the ideal security provider for your cloud platform. They include:
Consider Their Security Tools
Using traditional security methods such as username and password combination may increase your chances of a security breach. However, in the modern era, you can easily integrate advanced security solutions to safeguard your cloud resources.
The tools will provide visibility, real-time data, and threat protection, improving the management of your security architecture. For this reason, it's important to identify whether the provider is utilizing advanced solutions, such as data analysis, multi-factor authentication, and more, making it hard for unauthorized people to access your resources. Also, it's important to conduct extensive research to learn more about CIEM security tools and why providers should include them to control access to cloud platforms.
Reputation
It's another thing you should look out for when choosing a service provider. Consider their experience and relationship with customers when looking for a reputable provider. When working with an experienced provider, they will be aware of the various situations and how they can compromise your cloud security. Additionally, they'll have sufficient tools to prevent the issue from happening, saving you from downtime, which could affect your production line. Also, it's important to check their backup and data recovery plan. What will happen if there's a successful security breach? Is the provider capable of ensuring your data permanently?
Besides skills and know-how, it's necessary to consider their experience with customers. For this reason, you should take your time to go through the provided testimonials. Avoid outsourcing the services from a vendor who has poor reviews. However, it's important to understand some vendors may influence customers to write positive feedback.
For this reason, if possible, ensure you reach out to previous customers and ask them about their experience with the vendor. How did the provider support them during downtime? Were there any hidden costs? With such information, you can easily get a reputable cloud security vendor in your locality, giving you value for your money.
Compliance Standards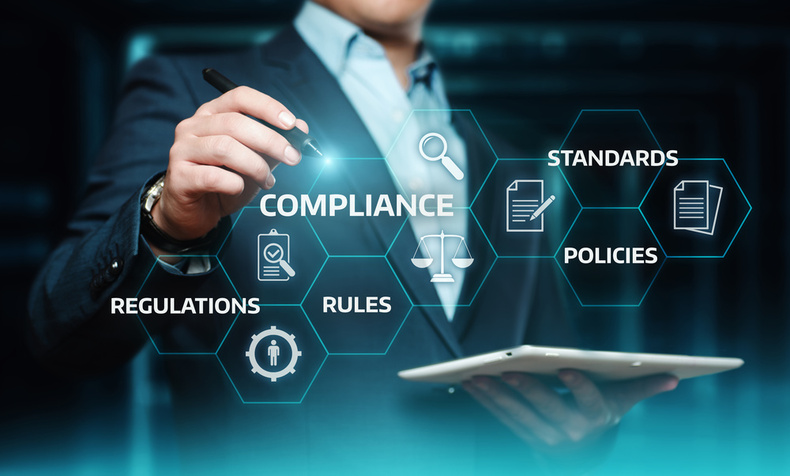 There are rules and regulations that surround cloud security, improving risk management. Hence, it's important to consider whether the provider has certifications and compliance standards. These certifications usually demonstrate a provider's capabilities and always serve as proof of reliable security.
There are several standards and parameters a service provider should meet. For this reason, you might consider visiting your local administrators to understand what certifications a vendor should attain before offering cloud security solutions.
Most service providers make it easier for the target audience to access the certification right on their site. Take your time to go through and compare each provider's certifications, helping you make an informed decision. You can ask the provider to share their certifications with you if it's not there. A vendor unwilling to share the compliance standards might not be ideal for you, and you should consider moving to the next provider.
Bottom Line
As discussed above, businesses have been utilizing cloud services in the modern era to manage and secure sensitive resources. However, it can be challenging to choose the ideal cloud security provider for your business operations. For this reason, it's important to conduct research to ensure you're equipped with the necessary know-how when choosing a cloud security provider.