For the people who work with large sets of data in a day-to-day routine, it is common to lose data due to different reasons. In such a situation, the first thing a person does is panic. The data is essential, and not everyone knows how to recover their lost data. But some ways can help you recover your important data from your mobile or laptop device. There are many software's in the market, which can help you in the data recovery process. In this article, we will then discuss the best free recovery software named EaseUS. Let us first discuss different data loss situations.
Different Data Loss Situations
Losing precious data is troublesome. But EaseUs data recovery software is available for rescue purposes. You can recover almost all sorts of lost data through this free software. Some of the data loss scenarios are as below, which you can recover using EaseUS software.
1. Formatted File Recovery   
At times we accidentally or intentionally format the files from the data storage device and regret it later. To recover those formatted files, EaseUs is a proven solution.
2. Storage Media Recovery   
When an external storage device gets corrupted or damaged, large amounts of data are lost. Users can recover this data using the recovery software.
3. Partition Recovery    
At times partitions in a computer get deleted or lost or are inaccessible some essential data is lost. Such situations can also be dealt with EaseUS software.
4. Lost Data Recovery    
One of the common mistakes is to clear the recycle bin of your computer. It deletes all data permanently, but this data can also be recovered at times when needed.
5. Emergency Data Recovery 
The data loss situation happens less frequently. In this data is usually loss due to virus attacks, boot failures in a personal computer, and system crashes. In such conditions, EaseUS software may help to recover data. 
Read: Security Practices to Protect Your Self-storage Business from Cyber Attack 
Features of EaseUS Data Recovery Software
There are many data recovery software available in the market, but not all of them are worth your use. All data recovery software's may look the same from the outside, but it is not the case. EaseUS data recovery software is the one free software that provides users with a lot of features that help distinguish it from other ordinary software's available in the market. Also, these features are the reason, many people prefer using EaseUS more frequently.
· Customize Data Recovery Schedule
Recovering and scanning data is often a long process. For this reason, EaseUS software allows users to pause, imitate and resume data recovery any time which is suitable for the users.
· Tagging and Grouping
EaseUS software is a very efficient tool. It automatically tags and groups similar data, like photos, videos, and audios together. In this way, the user experiences a quick and smooth data recovery process.
· Two Scan Modes
EaseUS makes use of advanced scanning algorithms. It has two scanning modes, one mode is Quick scan, and the other one is deep scan. Quick scan scans all the files in a short time, whereas deep scan takes time to scan deeply hidden files.
· Recover while Scanning
Unlike other software, that allows users to recover data only once the scanning is complete, EaseUS provides the features to recover data while it is being scanned. You do not have to wait for the scanning to finish to recover files, hence it saves time.
How to Recover Data Using EaseUS?
Recovering data using EaseUS is simple and easy. Follow the steps below to recover your precious data before it is lost forever.
Step 1) Download Install and Run EaseUS Wizard on your personal computer or laptop.
Step 2) When the EaseUS Wizard is launched, you see a screen showing up different locations on your computer. Select the location in your personal computer where you lost your data. You may select a desktop, any file, or folder, or a hard drive for a scan.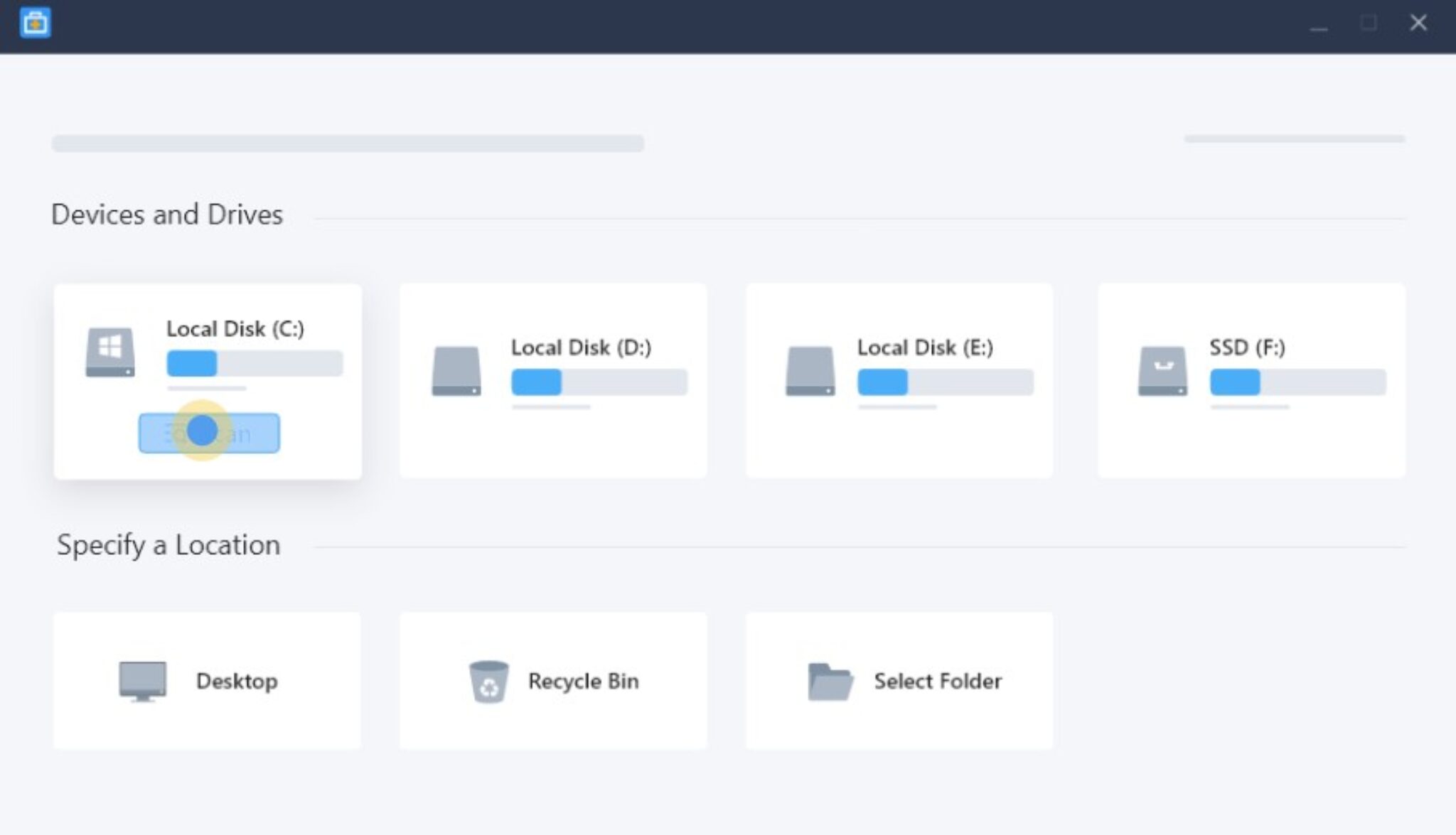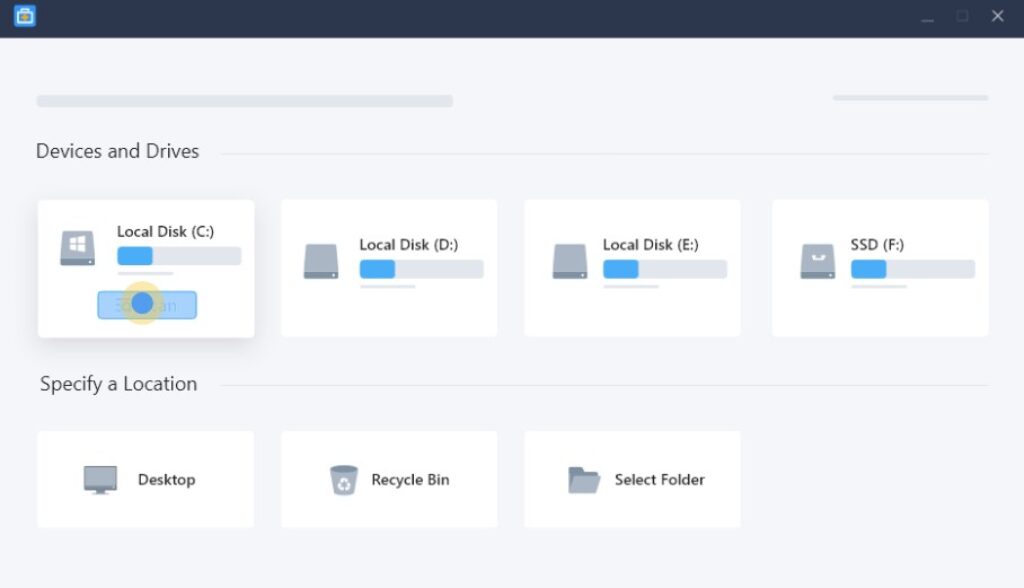 Step 3) Start the scan. Firstly, a quick scan will begin and will end soon. It will list all the files from the folder or area that were recently deleted and were emptied from the recycle bin as well.
Next, a deep scan will begin. It will be a deep scan and will require some extra time. The deep scan looks for the files not only in the directory but also in the device storage. If you are looking for a specific file, you can use filters to optimize the scan process.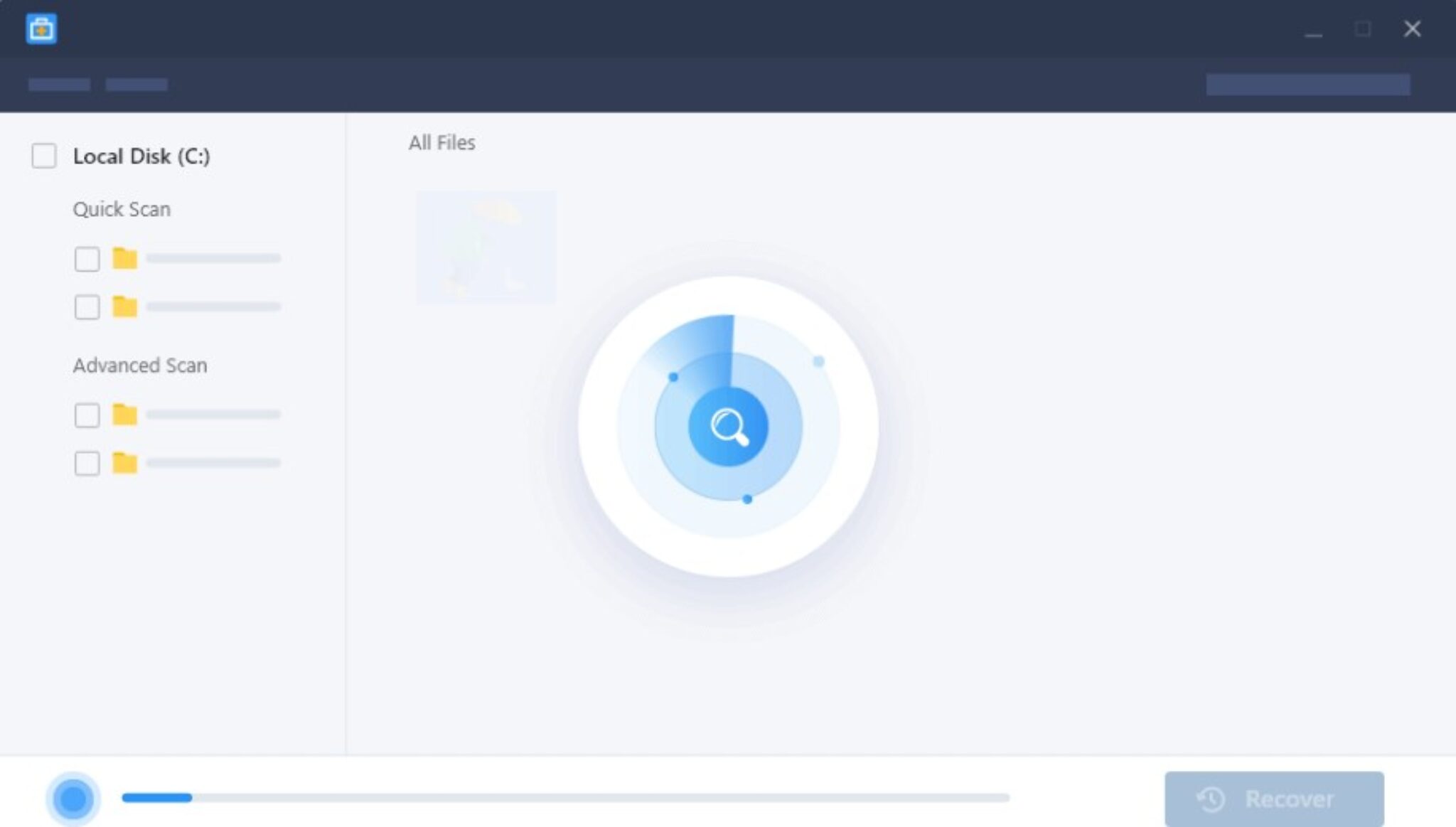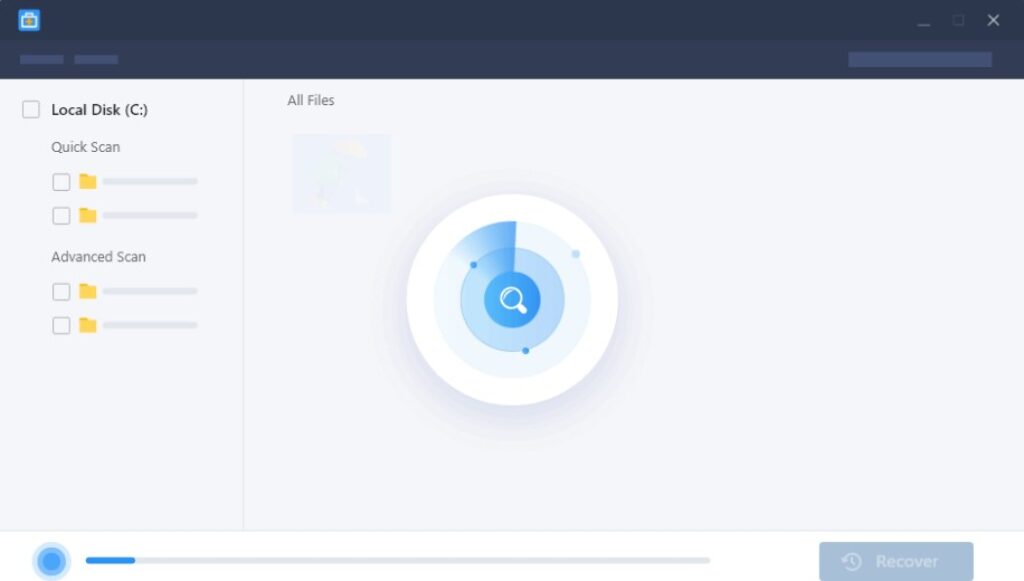 Step 4) After or during the scan, you get the option to preview all the files which are recoverable. You can preview and select all the files that you want to recover.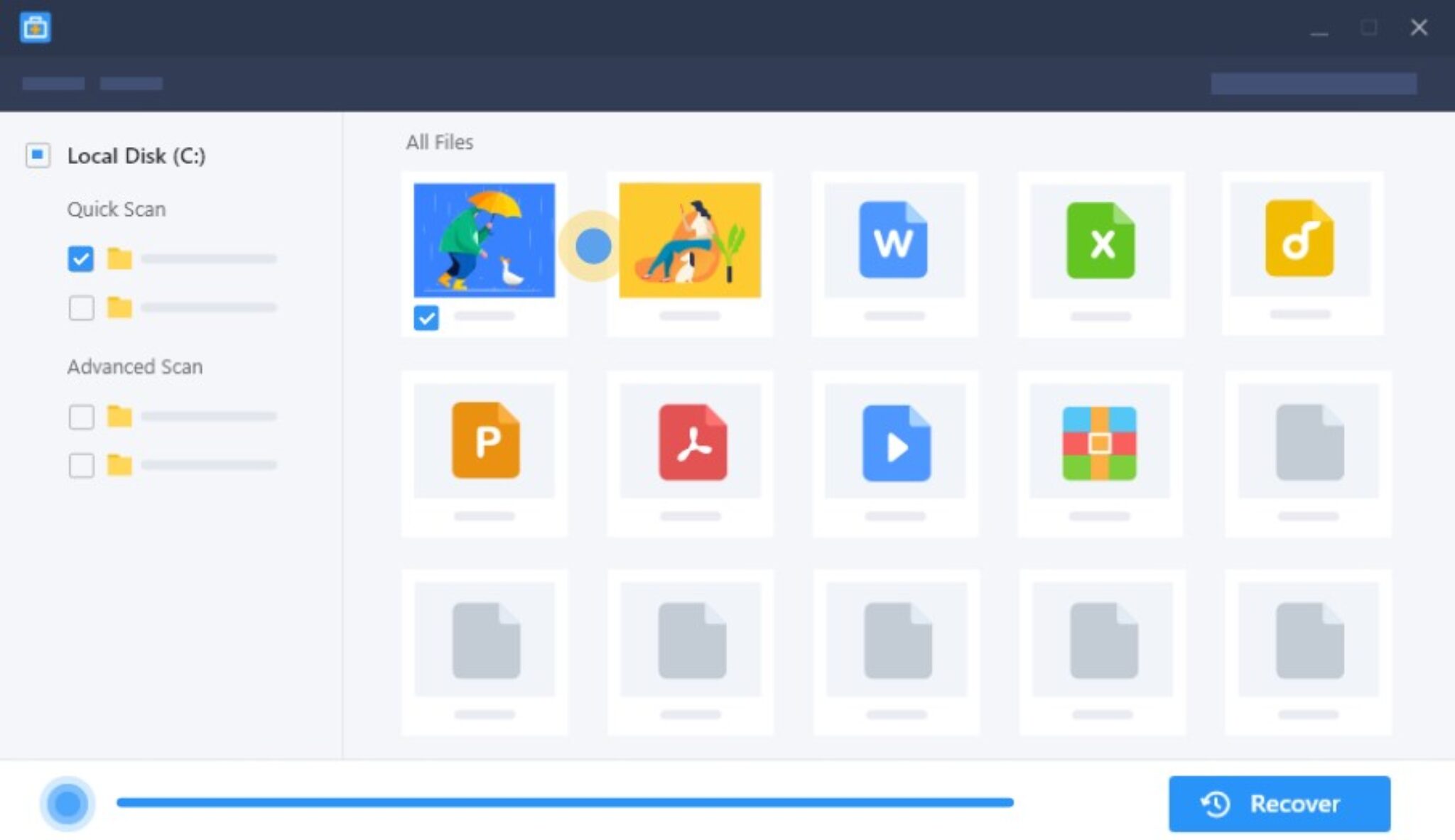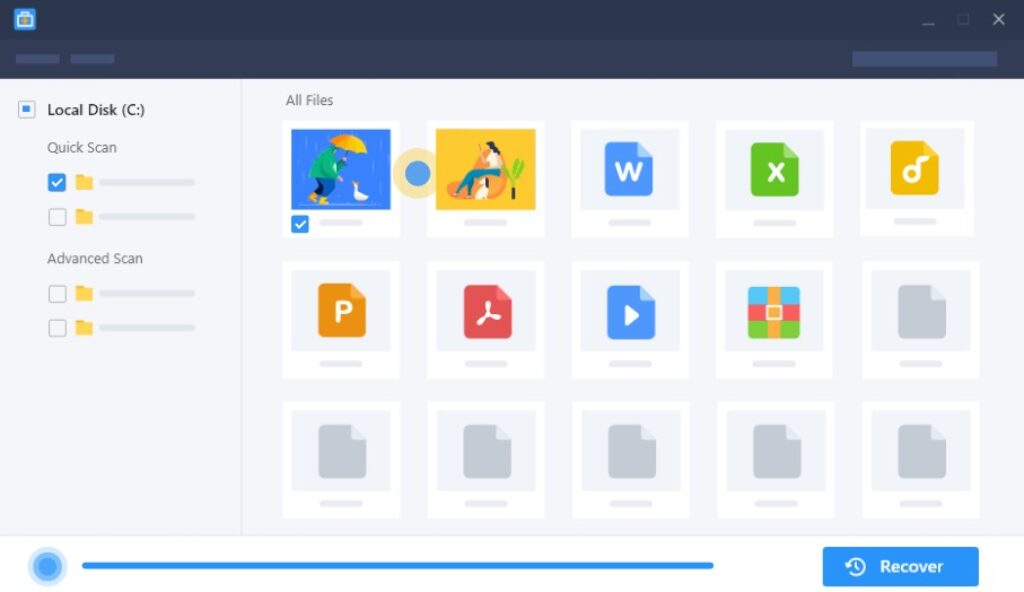 Step 5) Click on the Recover button. It will immediately recover all your lost data back on your desktop computer or laptop.
Conclusion
If you are looking for a powerful free recovery software with a lot of additional features, then EaseUS is the best one for you. So, instead of wasting time looking for other software, download, install and run EaseUS for recovering your important data.