Facebook is one of the most popular applications around the world these days. People use it to connect with friends and families online, no matter how distant they live. Facebook messenger, on the other hand, is a messaging app developed by Facebook. It helps connect with people anytime, anywhere.
Almost everyone with a Facebook account has downloaded the Facebook messenger application on their smartphones. In this article, we dive into details of how we can download Facebook messenger conversations.   
Reason to download Facebook messenger chat History?
There can be many reasons you might want to export Facebook messenger conversations. Some of the prime reasons are as below.  
You might want to have a backup of all messenger history. For example, you are running a business through a Facebook page, and you want to keep a record of the client's chat history, then it can be helpful.
You might want to save the chat history of a friend or relative, which includes salient conversations.
However, whatever the reason is behind saving the Facebook messenger chat history, you will be happy to know that it is possible!  
Also, you do not have to be an expert to do it. Even beginners can download Facebook messages to a pdf form. Moreover, you can download the Facebook archived chats as well.   
Read: How to suggest Friends on Facebook?
Step by Step Guide to Download Facebook Messenger Chat History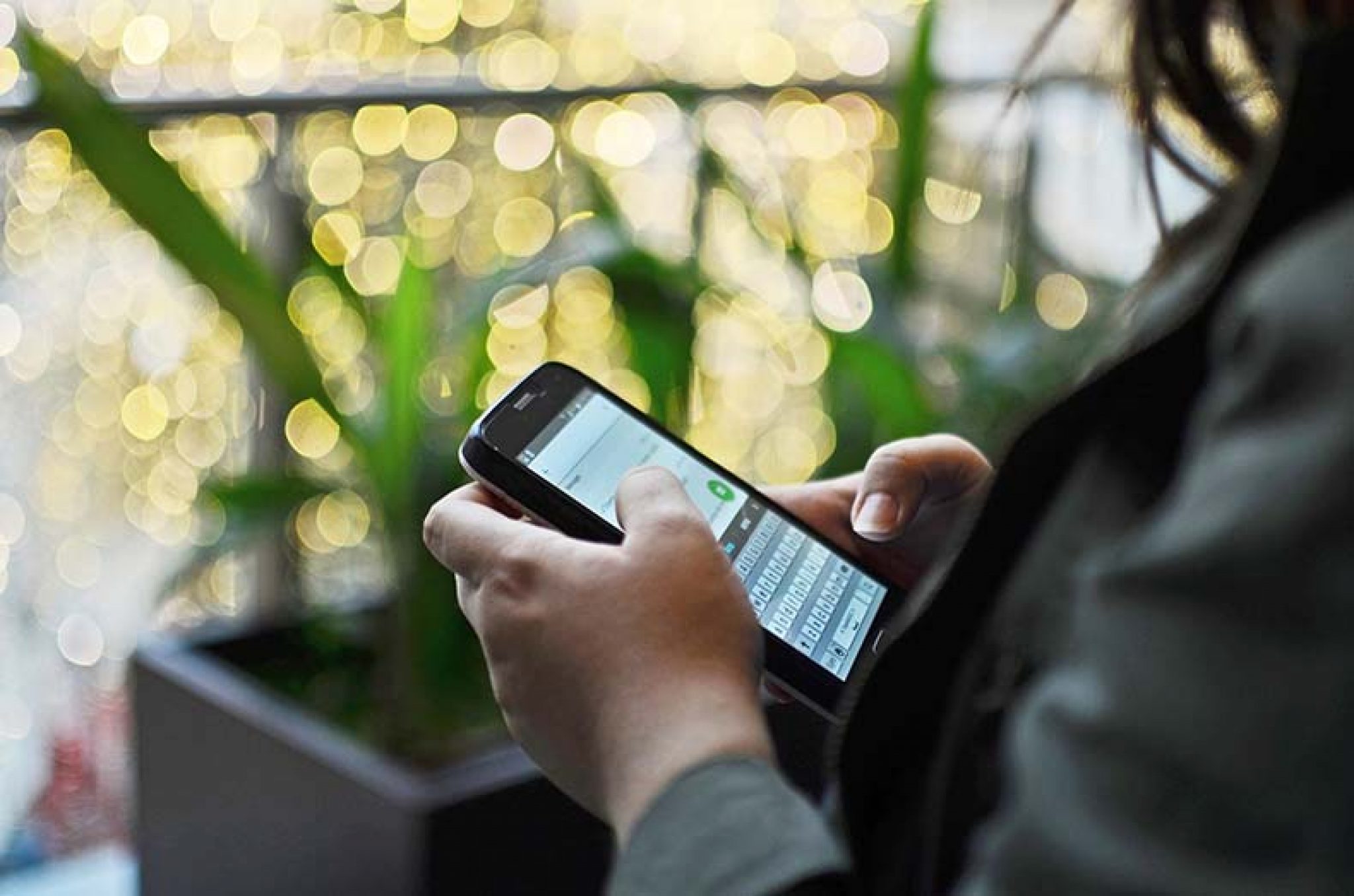 Follow the given steps to download Facebook messenger conversations. You can make use of a mobile or desktop version to do this task.   
Step 1: Visit Facebook.com and login to your Facebook account by entering the required credentials.
Step 2: If you are using a Facebook desktop version, then click on a small down triangle on the top right corner. If you are using a mobile version, then click on the Hamburger menu on the top right corner.
Step 3: Select the settings options.
Step 4: Next, in the "Your Facebook Information" menu, select the option of "Download your Information."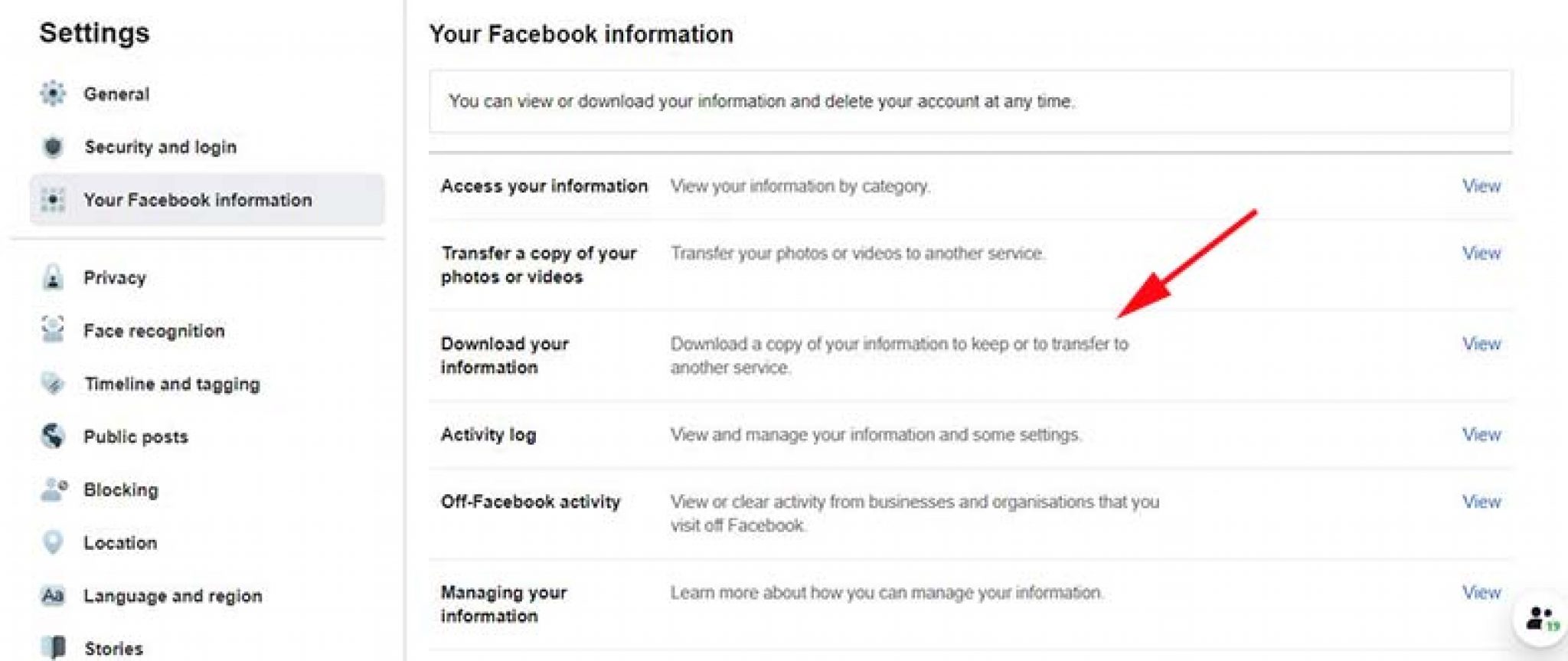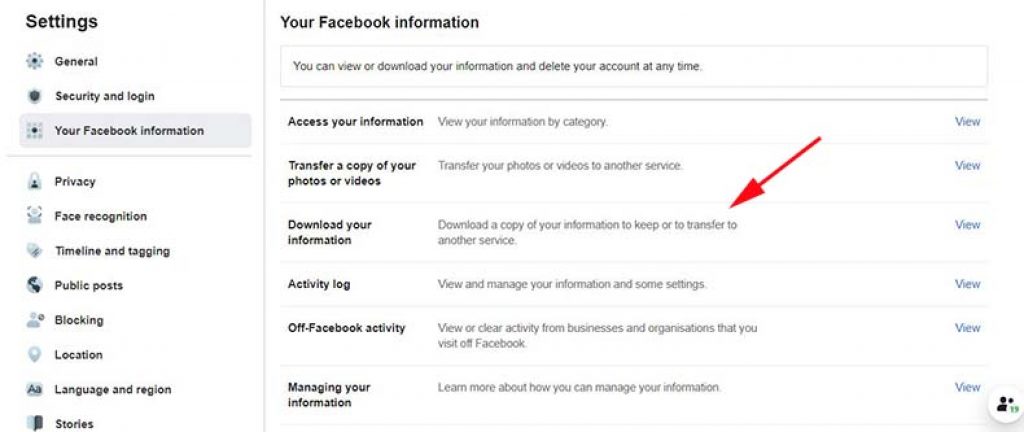 Step 5: It displays a list of your Facebook information that you can create a copy of any time. One of those options will be "Your Messages." Deselect all other options and select only the "Your Messages" option from the list.


Step 6: Next, you can select the option of "All of my Data" or you can choose a "Date Range".
Step 7: Next, you can select the download format. There are two options: HTML or JSON file.
Step 8: Finally, you select the media quality from Low, Medium, and High.
Step 9: In the end, click on the create file button.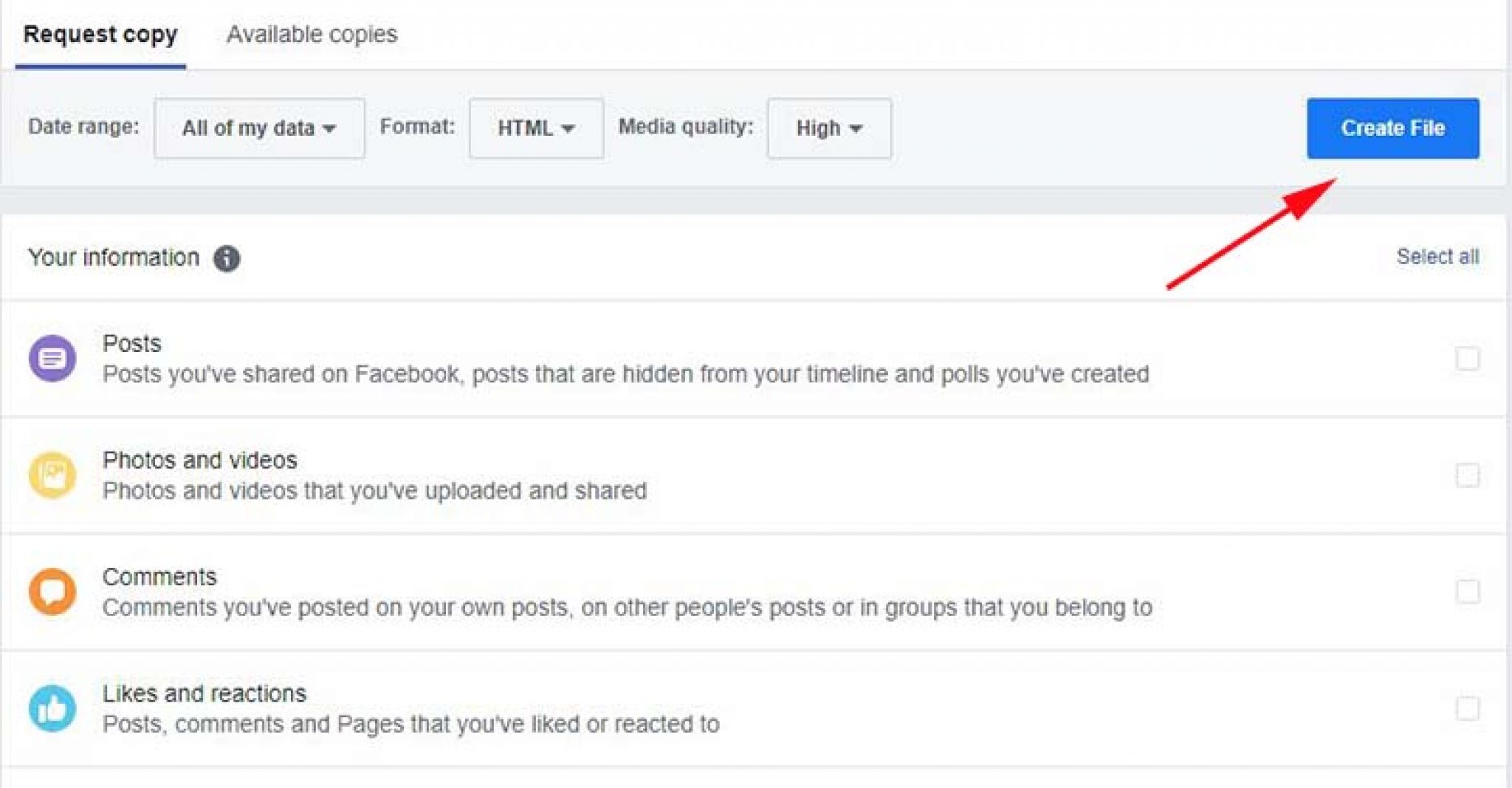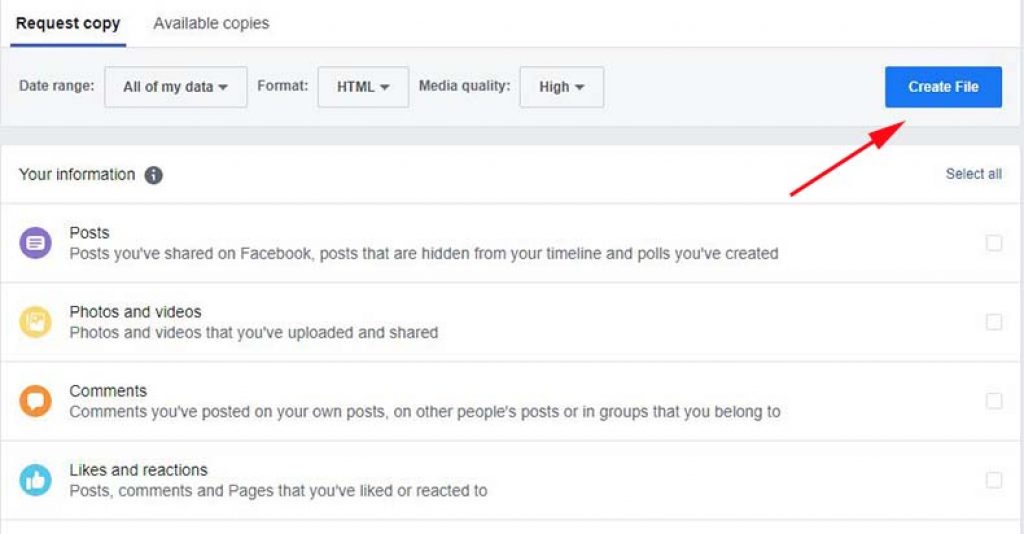 Facebook will not immediately create a download file of the messenger chat history. It will take almost 15 minutes for Facebook to generate a file, but it may take more time depending upon the size of the chat.   
Step 10: Once your download file is ready, Facebook will notify you through a notification. You can then access the downloadable file from the "Available Files" option on the same menu.
Step 11: Finally, you can download the file. You can then open it and view the chats.
It is a simple method. Yet, a chrome extension can also serve the same purpose.
Messenger Saver Extension for Facebook
Messages Saver is a third-party extension available for Chrome. The user who is using a desktop computer to download messenger chats can take advantage from this Chrome extension.
The extension is easy to use. Steps to use it are as follows.
You have to open the Messenger page of Facebook on the desktop version.
Select the chat you want to download.
Click on the Messages Saver Extension of the Chrome window.
The messenger will sync messages. You will select the date range i.e "From" to "To" dates you want to download the chats.
Finally, download chats!
The free version lets you download an HTML file. However, if you pay $4, you can download the messenger chats in any format you want and transfer messenger conversations anywhere anytime.
Conclusion
If you plan to keep a record of your important conversations from Facebook messenger, then following the above steps can be your perfect guide. Messenger saver for Facebook is a chrome extension that can help download Facebook messenger chats at a quick pace. The above steps are simple, and an inexperienced person can easily follow them.