If you are looking for the best desktop computer with all the advanced features and new designs, then Apple iMac Pro i7 4K should be your first choice.
Apple owns a huge market share of laptops and desktop computers. Every year they try to bring new and innovative ideas to the table for their users. For years they have been releasing new iMacs having advanced features and a better design than previous ones.
The technology freaks are always in search of new desktop computers that give them better performance and great features. iMac Pro i7 4K is one of the best products in the Apple store. It consists of exceptional retina 4K display features along with an upgraded monitor panel, mouse, and Bluetooth keyboard.
The Apple iMac Pro i7 with retina 4K display has 4.5 times better resolution than full HD displays. Moreover, it offers new and improved specifications to make the upgraded iMac worth buying for users.
In this article, we will discuss all the features of the iMac Pro i7 4K in detail so that you can make a wise comparison with other desktop computers and different iMac models.
Is Apple's iMac Pro i7 Has a 4K Display?
Yes, Apple iMac Pro has a retina 4K display. Apple, in late 2015 came out with the most advanced product line with a display screen of 21.5 inches having 4K full native resolution. The iMac 4K native resolution consists of 4,096 pixels making high definition and clear pictures a general trend among the users.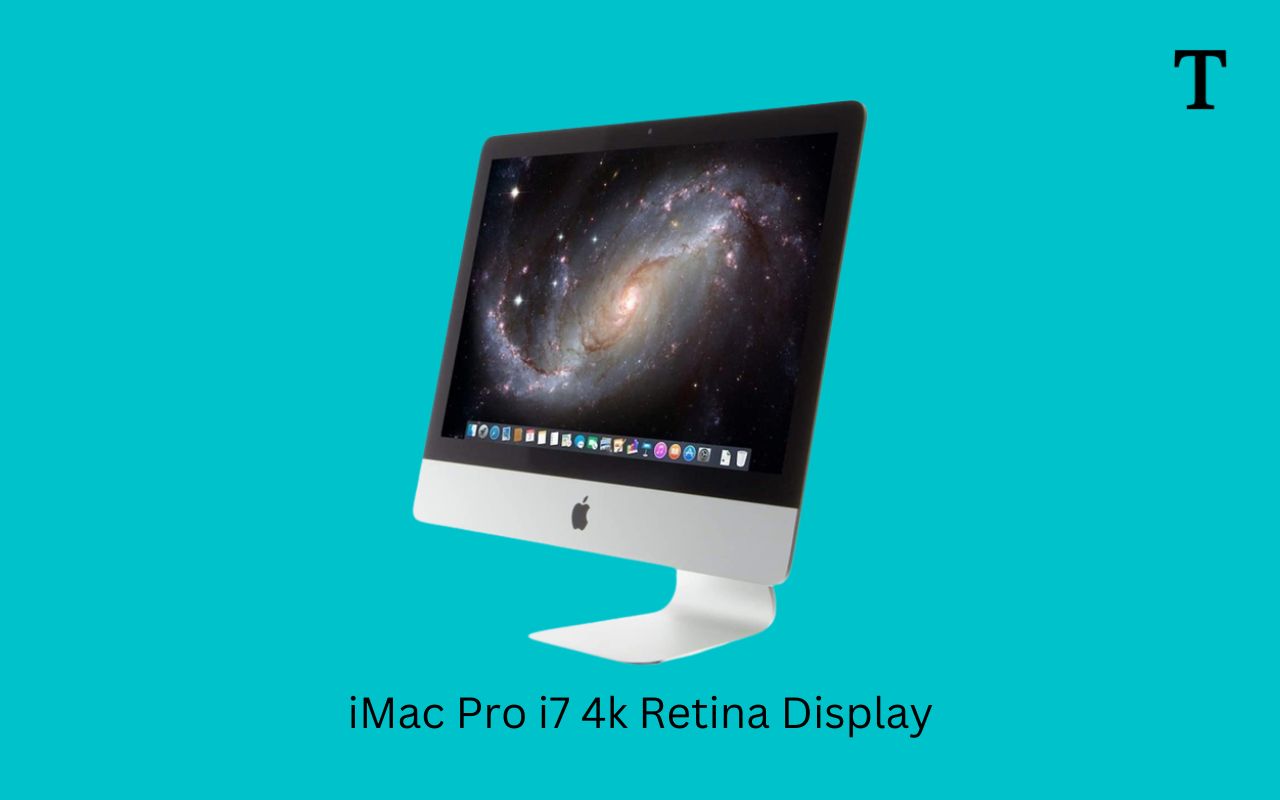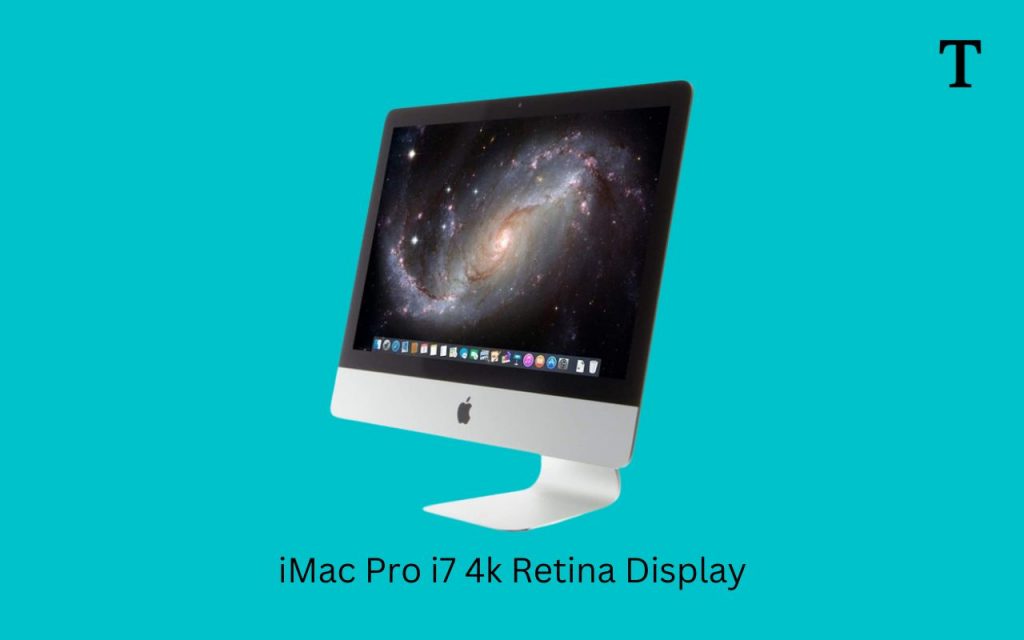 The upgraded version of the iMac with a retina 4K display was the top attraction of the creative professionals. 4K displays provide users with many benefits, such as showing clearer, realistic, and sharper images. Moreover, the images aren't pixelated even if they are zoomed to their fullest. The iMac Pro 4K display supports a wide range of colors and is loved by all.
Specifications of iMac Pro i7 4k
Apple always tends to bring something special to its users. Apple iMac Pro i7 4k is one example of that. Here are some of the built specifications of the product in the discussion.
| | |
| --- | --- |
| Processor | 3.2GHz 6-core Intel Core i7 processor ( 8th-generation), Turbo Boost up to 4.6GHz |
| Memory | 16 GB or 32 GB 2666MHz DDR4 Memory |
| Storage | 1 TB SSD |
| Graphics | AMD Radeon Pro 560X graphics with 4 GB GDDR5 memory or AMD Radeon Pro Vega 20 with 4 GB HBM2 VRAM |
| Wireless | AirPort Extreme (802.11ac) wireless card |
| Ports | 1 Secure Digital (SDXC) slot 1 Ethernet port 2 Thunderbolts 3 (USB-C) ports 4 USB 3.0 ports (compatible with USB 2) |
| Bluetooth | Bluetooth 4.2 |
| Display | 4096×2304 resolution 21.5-inch Retina 4K display with IPS technology |
| Camera | Built-in 1080p FaceTime HD Camera |
| Software | macOS 11 Big Sur |
| Weight | 21.5 pounds |
Detailed Review of iMac Pro i7 4k
Here is a detailed review of some of the attractive features of Apple's iMac Pro i7 4K, which make it worth buying.
Pricing
If you are looking for an affordable desktop computer consisting of all the new and advanced features, then iMac Pro i7 4K is the ultimate option for you. The Apple iMacs price ranges from $1,299 to $1,499. The iMac provides some admirable features which give tough competition to Asus 2-in-1 q535 Laptop and Clevo NH70.
Apple iMac Pro is the most affordable desktop computer you can buy in this range. And the plus point is that it consists of an intel core i7 quad-core processor, along with a sleek screen design, 4K resolution, and Radeon Pro 560X memory card.
In short, if you are looking for a desktop computer easy on your pockets, then the iMac Pro i7 4k should be top of your list.
Display(Retina)
The display of a desktop computer matters a lot. Apple introduces the display screen of desktop computers to keep the iMac users updated. The latest technology that Apple brings to the table in the iMac pro i7 is a 4K retina display. The display resolution of 4K is 4.5 times better than the full HD 21.5-inch built-in display.
Moreover, it also has the same pixel density same as the 5K iMac. The 21.5-inch 4K retina display supports DCI – P3 color space, which shows additional green and red hues. Also, it adds 25% more of the available colors for a better view. These screens are ideal for video editing, video screening, and designing purposes.
Processor (i7 quad-core)
Apple is on the verge to introduce trendy and innovative technology easily available to common users. It is integrating high-class processors in iMacs so that everyone can enjoy the feel of fast processors. The Apple iMac Pro i7 4k comes with 8th generation intel core i7 processors that work at 3.2 GHz and have a turbo boost feature up to 4.6 GHz.
Moreover, the iMac Pro i7 4k consists of cutting-edge technology which helps desktop computers consume less power than others. These features, along with the 4K retina display and elegant design, make the iMac pro i7 4k worth buying.
Build Quality (Sleek design)
Apple introduces beautiful and trending designs of their technology products, whether it be iPhones, Ipads, Macs, or iMacs. You'll see the best Apple designs compared to the other market products.
The Apple iMac Pro i7 4k has a sleek attractive design that is functional and loved by all. Its desktop looks more like a display screen than a computer screen.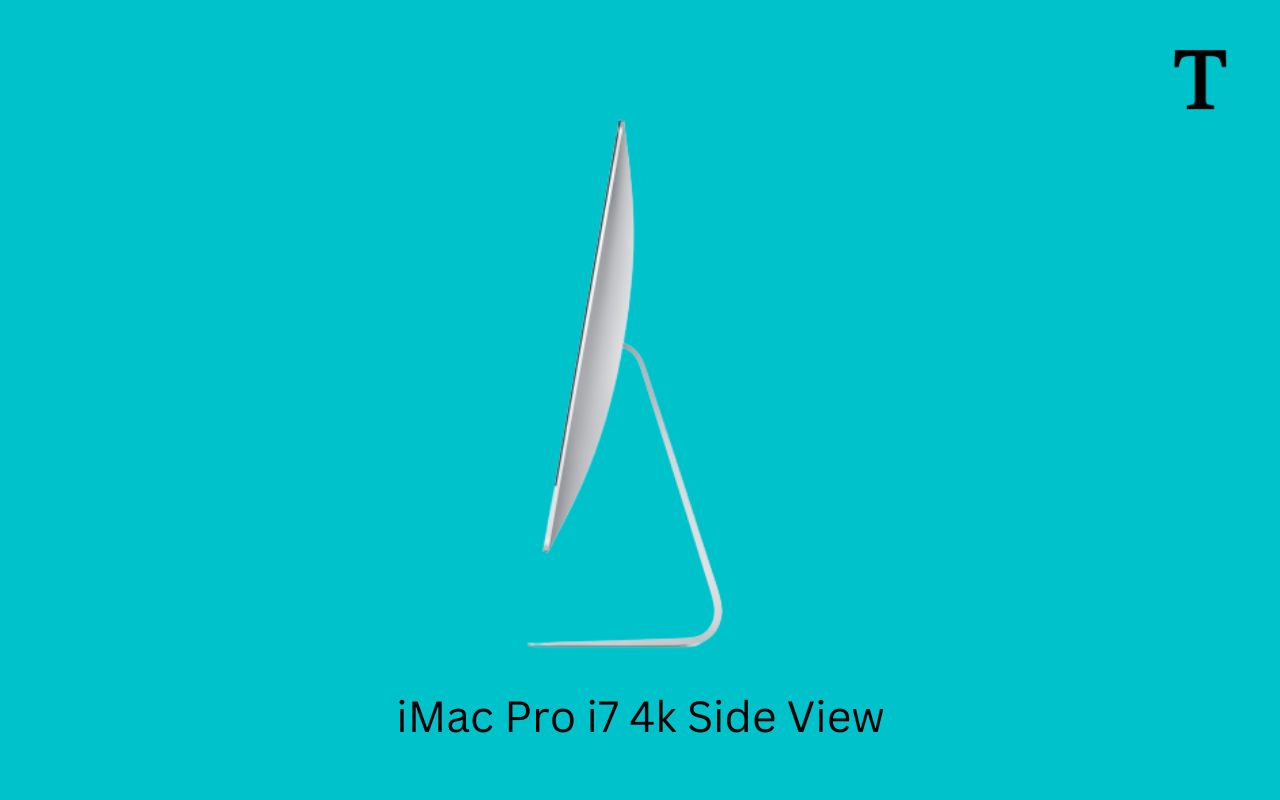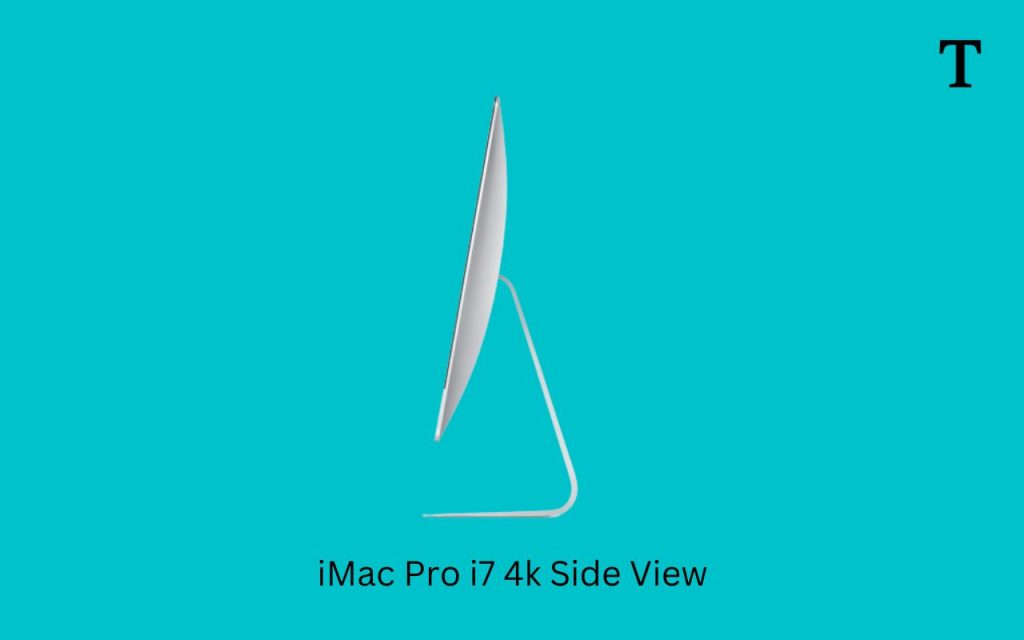 The total weight of the iMac is 21.5 pounds, with a 10-pound body that is almost 11 mm thick, making Mac Pro 2019 a perfect fit for your computer table.
Apple iMac has a sophisticated yet elegant design and is great for business and office use as it is all in one computer with regard to design and features.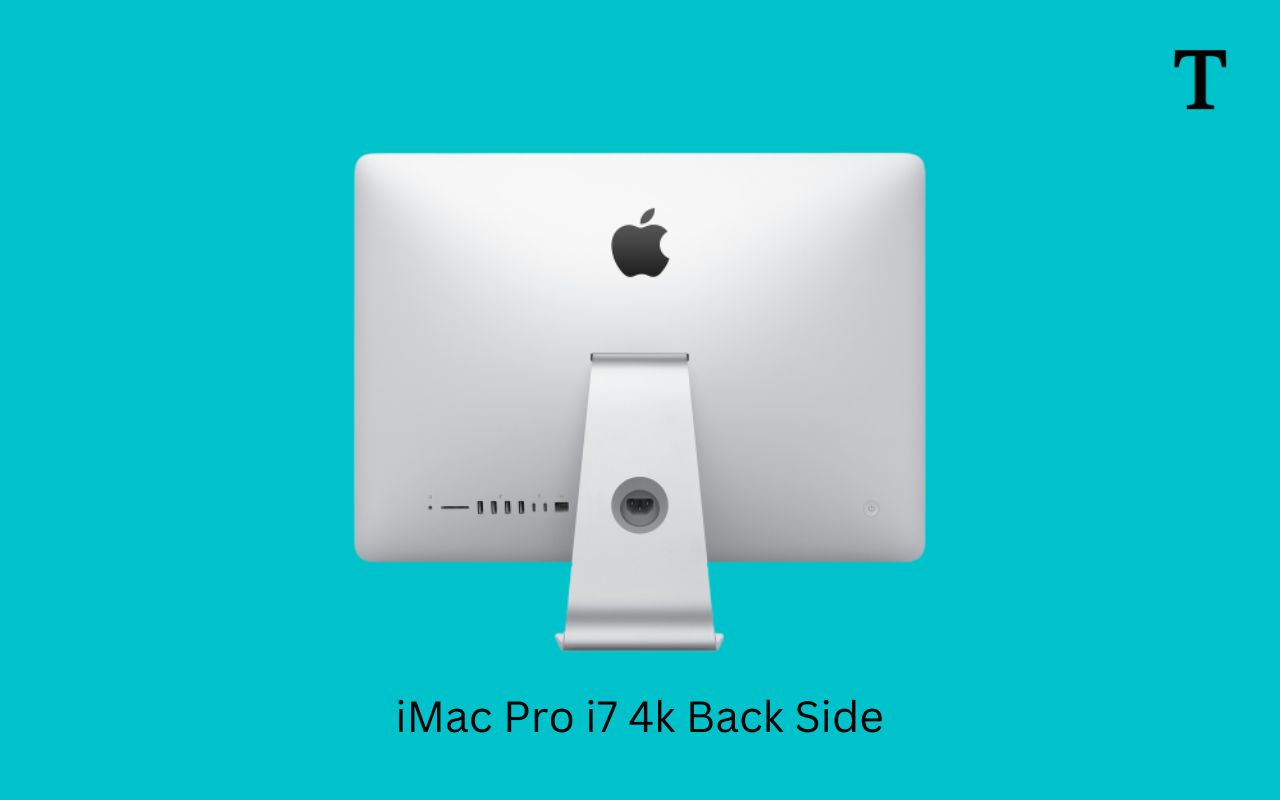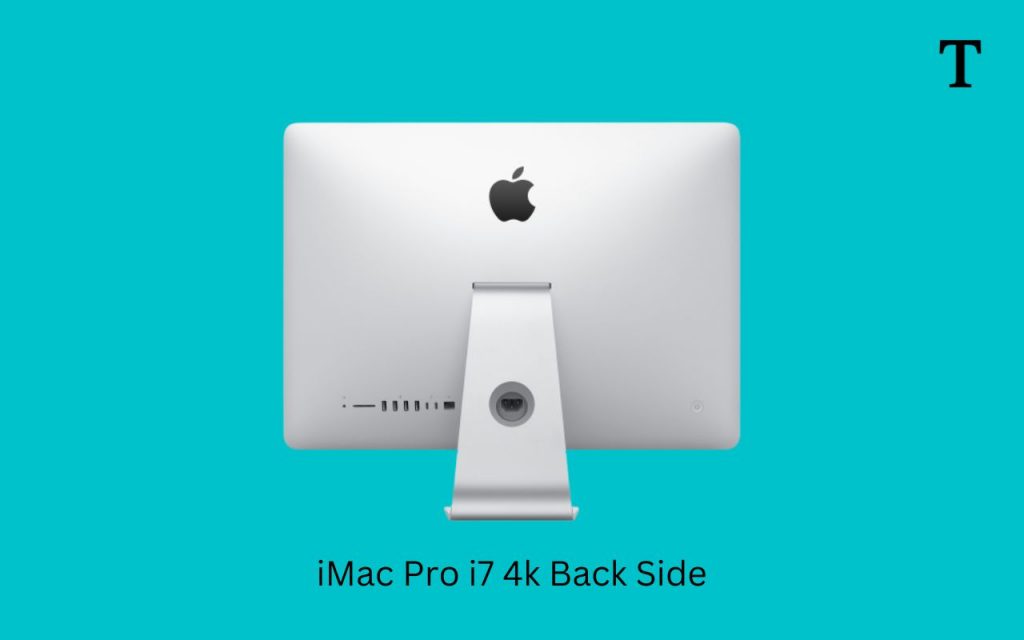 Color Options
Apple iMacs have always been top-of-the-line options for desktop computer buyers. The color options it provides is one the main reason behind it. The longstanding design of the iMac and superb resolution with billions of colors appeal to the users.
Apple iMac Pro i7 4K has a P3 color scheme, which makes the screen look more smooth and more beautiful. This model of iMac uses advanced red and green LEDs instead of white LEDs. The use of red and green LEDs balances the red, green, and blue colors on the display screen.
The balance is what gives the best display results to the images and videos. Moreover, the sophisticated design of the Apple iMac Pro has 500 bright spots while being extremely slim in the design.
Built-in Storage
In terms of storage, the Apple iMac pro leads all the other competitors. It comes in with a 5400 RPM 1 TB Fusion disc. Also, it consists of an SSD (Solid State Drive) of 1 TB of storage space. In short, it has plenty of storage space.
The Fusion drive of the iMac Pro i7 4K can either be a PCIe flash drive or, it can be 7200 RPM hard disc. Also, the fusion drive with PCIe flash drive can be upgraded concerning capacities from 256 GB to 2 TB, giving you some extra storage space.
Furthermore, the iMac Pro comes with four user-accessible RAM slots, which means plenty and plenty of storage space.
RAM
RAM ( Random Access Memory) is the short-term memory of the computer. Computer access data items from the RAM much faster than a hard drive or SSD. So having a large RAM is important as it improves the speed and performance of the computer.
If you need a high-performing computer for your day-to-day usage, then consider buying a computer with RAM of at least 16 GB or 32 GB.
The new iMac Pro i7 4k is a perfect option in this regard. It offers 16 GB or 32 GB 2666MHz DDR4 memory and provides the option of user-installed RAM slots. That means, if you want, you can add additional RAM to your iMac Pro i7 4K through an authorized service provider.
Also, with these extraordinary features, Mac desktop prices are much more affordable than other computers of this generation.
Graphics
Graphics Processing Unit (GPU) handles all the graphics data of a computer. Over the years, computer graphics have improved to such an extent that hardware capacity alone can not manage it. Because of it, GPU is a must requirement. GPU enables users to play high-resolution games, watch movies and shows, and lets you make high-resolution designs.
The iMac pro i7 consists of a Radeon Pro 560X with 4 GB of GDDR5 memory card, which makes it a perfect match for professionals who prefer to work with 4K resolution.
The Radeon Pro 560X is a high-definition graphics card that makes your iMac ideal for 3D gaming, editing of graphics, and video streaming. Moreover, it gives users a smooth performance with great quality.
Performance
Apple iMac Pro is one of the best desktop computers in its performance. It consists of an 8th generation intel core i7 processor, which has real-time benefits on its speed and performance.
Along with it, the turbo boost feature adds value, as it quickly reduced the temperature from 4.5 to 4.2 while maintaining the frequency of 4.2 GHz.
iMac Pro i7 4K offers lightning-fast performance to its users. They can watch movies, play video games, open up different software without lag, and much more with such a high performance.
Moreover, the power efficiency and the battery life of the iMac Pro i7 Pro have also increased, making it the perfect buy.
Connectivity
The connection ports of the iMac Pro i7 4K are at the back in a single row, which does not disturb the elegant design of the desktop computer.
The connection ports at the back side include 1 Ethernet port, 2 Thunderbolts 3 (USB-C) ports, a headphone jack, 1 SD card slot, and 4 USB 3.0 ports.
Also, it has Bluetooth 4.2 connection, so all connectivity channels remain open.
Webcam, Mic, and Speakers
Like all the other features, the iMac Pro i7 4K has an exceptional quality webcam, microphones, and speakers. The tiny speakers at the bottom of the retina display screen are powerful enough to sound like a huge room.
The mics, on the other hand, give you a high audio experience, and, it supports an Apple iPhone headset with a microphone. Moreover, the webcam gives a clear and sharper picture, which enhances your video call experience.
Magic Mouse compatibility
The iMac pro-i7 4K comes is compatible with the Apple magic mouse. It comes with an Apple magic mouse, which is connected to the computer wirelessly through Bluetooth and has a lightning port. The magic mouse is a rechargeable device and is very smooth to glide around. However, it won't require much charging.
Once you fully charge it, it will work perfectly fine for a month or may require a charge in between. The great feature of the Apple magic mouse is that it alerts you beforehand when the charging is getting low. Give you multiple alerts so that you won't miss a chance to enjoy its smooth experience.
The magic mouse has a sleek and foot-optimized design. It has a multi-touch surface which allows you to perform different gestures conveniently. Also, you can swipe through screens and scroll through documents with simple gestures.
The magic mouse pairs automatically with the iMac and come in two different colors,i.e black and white. In short, the magic mouse provides a whole different experience of using swiping through the computer screen.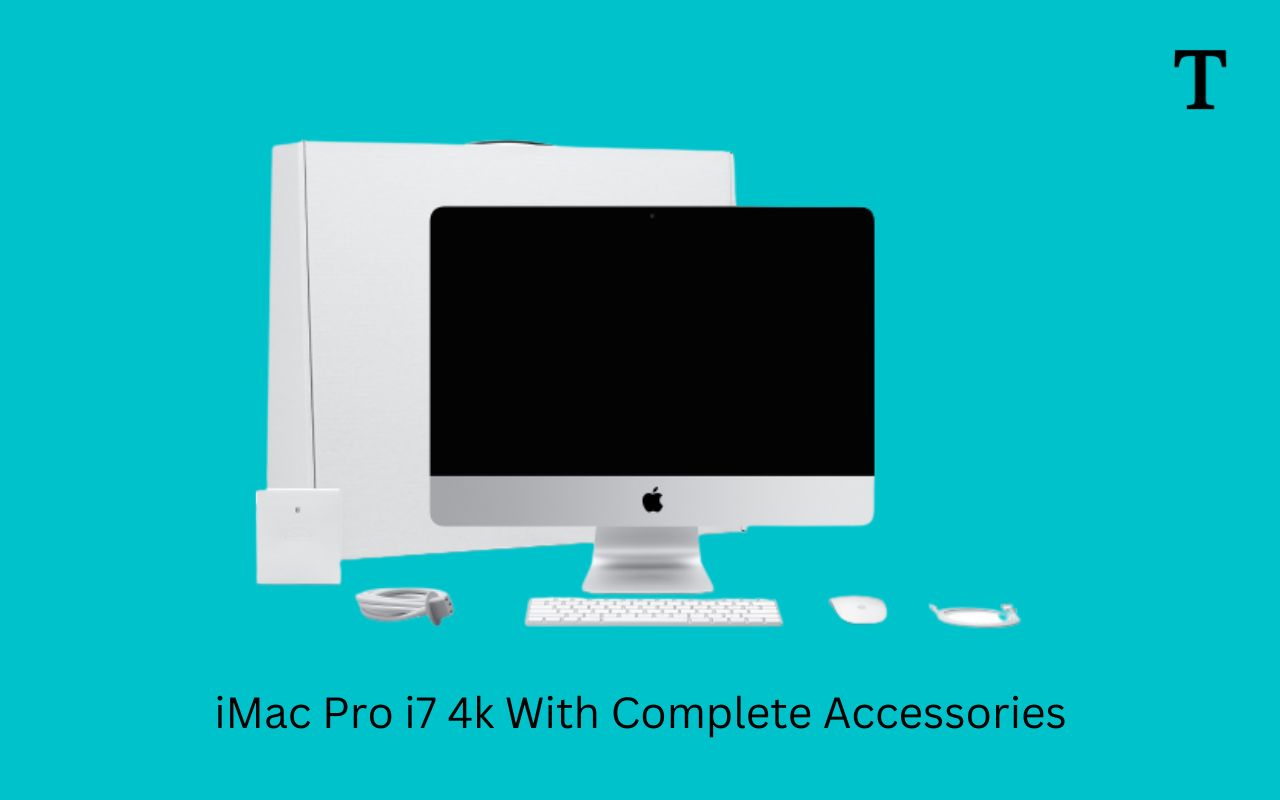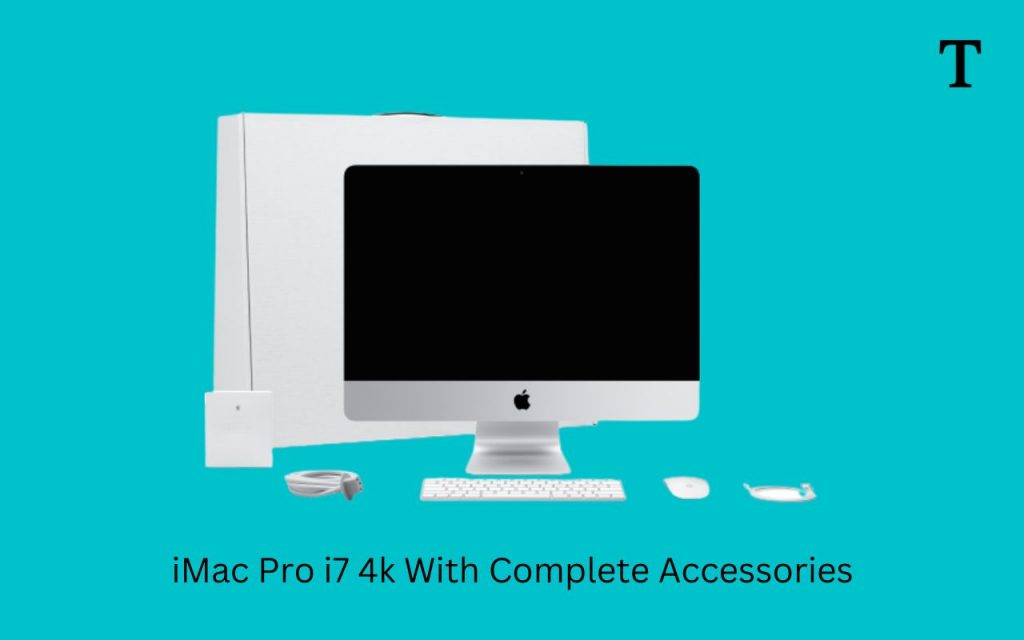 Comparison Between the 21.5-inch 4K iMac with the 27-inch 5K iMac
Here is a brief comparison between the top two iMac models, which are 21.5 inches 4K and 27 inches 5K iMac.
21.5-inch 4K iMac
21.5 inch 4K iMac is the most affordable all-in-one unit. It consists of a 3.6 GHz quad-core, intel i3 processor, and Radeon Pro 555X with 2 GB of GDDRS memory. In short, it is a perfect PC for your day-to-day usage. Some of the pros and cons of the 21.5-inch 4K iMac are as below.
| | |
| --- | --- |
| Pros | Cons |
| Elegant design with all-in-one features | Shallow Keyboard |
| Potential video boost | Do not have Display port-in and HDMI-in connectors |
| Built-in face time HD webcam | Entry-level models of 21.5-inch 4K iMac are slower |
| Strong performance | Does not support end-user RAM upgrades |
| Vivid 4K display | Hard drives and SSD are difficult to upgrade |
| Sleek aluminum design | Because of the laminated display, the glass cover alone cannot be replaced, adding cost to repairs |
| macOS Mojave packs contain a lot of useful basic functionality | Thick screen borders concerning the panel size |
27-inch 5K iMac
27-inch 5K iMac offers a big screen with all-in-one features for the users. It consists of an intel core i9 processor and an AMD Radeon Pro Vega 48 graphics card making it worth buying. Here are some of the pros and cons we could list having in-depth research on the product.
| | |
| --- | --- |
| Pros | Cons |
| Sleek and Stylish industrial design | No options for end-user upgrades beyond the RAM |
| Overall fast graphics and performance | Hard drives and SSD are difficult to upgrade |
| RAM and processor are easy to upgrade | Because of the laminated display, the glass cover alone cannot be replaced, adding cost to repairs |
| Hard drive and SSD are upgradeable | No external optical drive |
| Built-in face time HD webcam | No touch screen |
| Retina 5K display with a resolution of 5120 × 2880 pixels | Expensive as compared to others |
| Have options for matte nano-texture or glossy 5K display | The keyboard is not comfortable to use |
| Top-notch speakers | The computer stand is barely adjustable |
Frequently Asked Questions
Is the iMac Pro i7 4k worth its price?
Yes, the iMac pro i7 4K is surely worth its price as it provides the best features in one unit at an affordable price. The efficiency, features, and design of the computer are excellent, and they are worth the price it is available on the market.
Does iMac have a 4K display?
Yes, the new iMac has a Retina 4K display with two 4096 x 2304 external displays at 60Hz. The display capability supports millions of colors.
What i7 is in the iMac?
The New iMac consists of a 3.2 GHz 6-core intel core i7 processor, which is the 8th generation. Also, it has a boost of 4.6 GHz.
Is M1 better than i7?
Apple M1 (Apple's own silicon-based macs) is a good competition for the intel i7 processor. According to the reviews of the users and different standard benchmarks, we can easily say that the Apple M1 processor wins the competition. Apple M1 chip is more powerful in regards to the battery performance, CPU, and GPU compared to the intel i7. Also, M1 (Apple's own silicon-based macs) costs less than core i7.
How much faster is an i7 iMac Pro than an i5?
According to the test and reports of the built-to-order core i7 iMac pro, it shows a better and even greater performance scale than i5. According to the estimates core, i7 iMac shows nearly 8% better and faster results than the core i5 iMac.
Related Reads
44Hz Laptop: Buying Guide & Top 6 Picks
OWS Laptop – The Best OWS Models and The Key Features