Two-dimensional barcodes known as Quick Response (QR) codes can be read by a smartphone camera and QR code reader application. In order to track automobiles throughout production, QR codes were initially developed for the automotive sector. But over time, QR codes have developed into a well-liked marketing tool for companies of all kinds.
For companies trying to improve their marketing initiatives, QR code business card has a number of advantages, including simplicity, adaptability, and the capacity to track and analyze data.
We'll look at seven ways that QR codes might be used for business marketing in this post. QR codes can be utilized in a variety of ways to improve customer engagement and sales in addition to raising brand awareness for businesses.
Understanding the potential of QR codes and knowing how to utilize them successfully will help you remain ahead of the curve and succeed in the ever-evolving world of marketing, whether you're a small business owner or a marketing professional at a huge corporation.
Uses of Qr Codes for Business Marketing
QR codes come in handy for business marketing. Here is a list of 7 Uses of Qr Codes for Business Marketing:
The way that businesses process mobile payments has been transformed by Quick Response (QR) codes. Businesses may provide their consumers with a seamless, quick, and secure payment experience by integrating QR codes into their checkout process. Customers can make purchases without manually entering their payment information by scanning QR codes with a smartphone camera and a QR code reader app.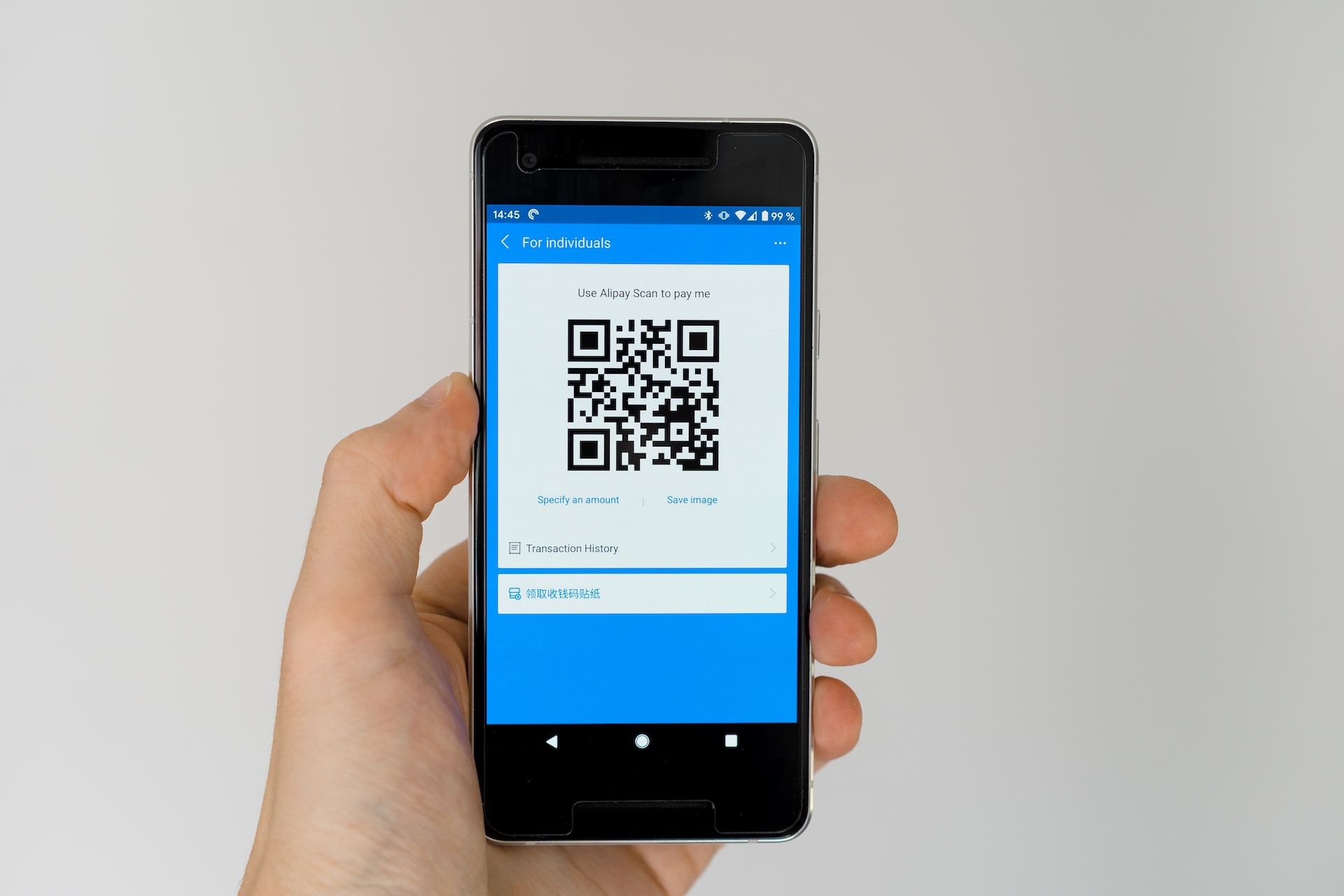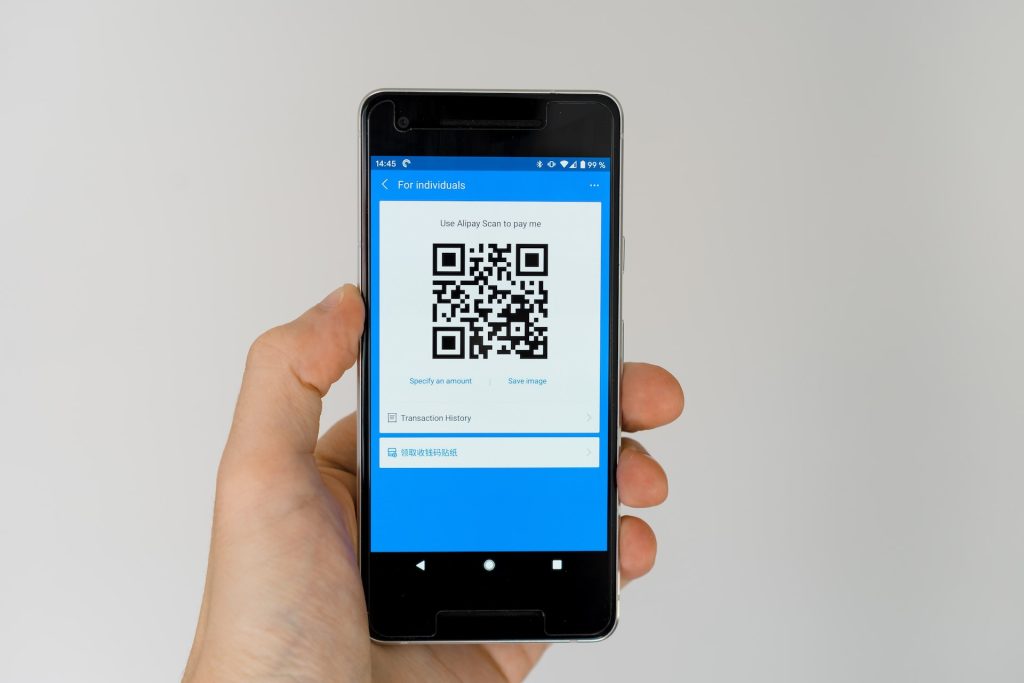 This not only saves the consumer time but also lowers the possibility of fraud and mistakes. Additionally, companies may trace payments and transactions using QR codes, which makes it simpler for them to reconcile their accounts and manage their finances.
Businesses may process payments quickly and easily using QR codes for mobile payments, which also enhances the customer experience and streamlines accounting procedures.
QR codes are an effective tool for companies wanting to boost client engagement. Businesses may quickly interact with their clients and entice them to engage with their brand by attaching a QR code to a company's website, social media accounts, or exclusive promotional offers.
Customers can easily access product information or sign up for exclusive deals and discounts by scanning a QR code that has been printed on a product's packaging or displayed in a store window, for instance. Additionally, businesses can track customer interactions with QR codes to learn more about the preferences and actions of their clients.
Businesses may improve brand loyalty and create solid, long-lasting relationships with their clients by employing QR codes to engage with them.
QR codes are a potent marketing tool for events, providing a number of advantages to both event planners and attendees. Using QR codes, event planners may track attendees and compile audience demographic information.
The event schedule, speaker biographies, and other pertinent information can also be distributed to participants using QR codes. Attendees can engage with one another and access maps and instructions during the event by scanning QR codes. Additionally, QR codes can be utilized to boost social media activity and motivate visitors to post about their experiences.
Businesses may improve guests' overall experiences, raise engagement, and collect insightful data for future events by integrating QR codes into their event marketing strategies. Businesses may maximize their event marketing efforts with the help of QR codes, which are adaptable and efficient.
Businesses can easily give clients precise information about their items by using QR codes. Customers can access details including product specifications, user reviews, and photographs by scanning a QR code on a product.
Customers' buying experiences are improved as a result, and the company gains credibility and trust in the process. You can utilize QR codes to track the performance of new launches and compile information on consumer preferences.
Future efforts at marketing and product development can then be informed by this information. Businesses can improve the customer experience and make wise choices about their product offers by adding QR codes to their product marketing strategy.
Businesses may easily and effectively give customers the information they need to make informed purchases by using QR codes.
Quick Response (QR) codes can be a useful tool for companies trying to increase their consumer base and create leads. Businesses may quickly collect client information like email addresses and contact information by integrating QR codes into their marketing campaigns.
On flyers, posters, or business cards, for instance, QR codes can be used to enable clients to quickly and easily enter their information. Future marketing initiatives, like email campaigns and targeted advertising, may use your information.
Businesses may track the success of their marketing activities and obtain information about their target demographic by employing QR codes to generate leads. Businesses may enhance their lead generation efforts and expand their consumer base with the help of QR codes, which are both quick and easy to use.
Businesses wishing to enhance their inventory management procedures may find QR codes to be useful tools. Businesses can simply trace the movement of items and keep an eye on inventory levels by integrating QR codes into their supply chain. Businesses may easily scan products as they enter and exit their inventory by fast checking the QR codes that can be applied to products or packaging.
Following that, the supply chain may be optimized and stock levels can be managed. Businesses may find and retrieve items more easily by using QR codes to track the whereabouts of merchandise.
They can increase their productivity, lower the danger of stock shortages, and make wise judgments about their inventory levels by adopting QR codes for inventory management. Businesses can improve their overall operations and streamline their inventory management procedures by using QR codes.
QR codes can give important information on how well a company's marketing initiatives are working. Businesses may track the number of scans and the data gleaned from each scan by including QR codes in their marketing campaigns.
This information can then be utilized to assess a marketing campaign's effectiveness, pinpoint areas for development, and come to wise judgments regarding upcoming marketing initiatives. In order to better understand their target market, firms can employ QR codes to track client behavior and preferences.
Businesses may make data-driven decisions, maximize their marketing efforts, and assess the ROI of their marketing campaigns by utilizing QR codes for marketing analytics. Businesses can easily and efficiently obtain information and insights about their marketing campaigns using QR codes, which enables them to make better decisions and boost their performance.
Conclusion
QR codes have become a useful and adaptable tool for companies wishing to enhance their marketing initiatives. QR codes are useful for companies of all sizes since they offer a variety of advantages, from mobile payments to consumer involvement and event marketing.
Lead generation, inventory management, and marketing analytics are all possible uses for QR codes. Businesses may improve consumer experiences, collect useful data, and make wise decisions by integrating QR codes into their marketing strategies.
Businesses can easily and effectively accomplish their marketing objectives with the help of QR codes. For companies trying to stay ahead of the competition, QR codes offer a potent answer whether you're looking to enhance your supply chain, boost engagement, or generate leads.