Though other communication mediums such as email, website chats, and social media are the most commonly used, many customers still find it easier to call and talk to business representatives to get help or information they may require. Phone calls in a business are the most effective communication modes because a client gets an immediate answer without delay.
A business phone number is a vital aspect of any company's brand. It can be used for marketing, advertisement, and you can also use it to access your business website.
That said, a business phone number should not be just a number. You must carefully select a phone number that can significantly increase your brand awareness and help customers reach your business at ease. That's where the vanity phone number comes into the picture, because it can help you achieve all these business goals.
This article has explained the main reasons why your business may require a vanity number. But before diving into the importance, you first need to understand what vanity number is. Read on to get enlightened!
What Is A Vanity Number?
A vanity number is a customized phone number, often a toll-free number, that uses letters found on the keypad of a phone to create a word that represents a particular brand. The term vanity is used to draw the attention of the customers to your business. Using a vanity number is the best way to help your customers remember your phone numbers. It helps your business generate more revenues.
A vanity number can be a set of words or digits and helps increase the presence of your products or services whenever you're advertising your business. Several firms like Call Cowboy and others can help customize your vanity number to meet your business expectations.
Here are the reasons why you need to get a vanity number for your business.
1. Customers Can Call For Free
Customers calling for free is one of the advantages of having a business vanity number. No customer would want to spend even a penny to order a product from your business. Calling for free allows your customers to reach out to you at any time and have their problems solved without hassle.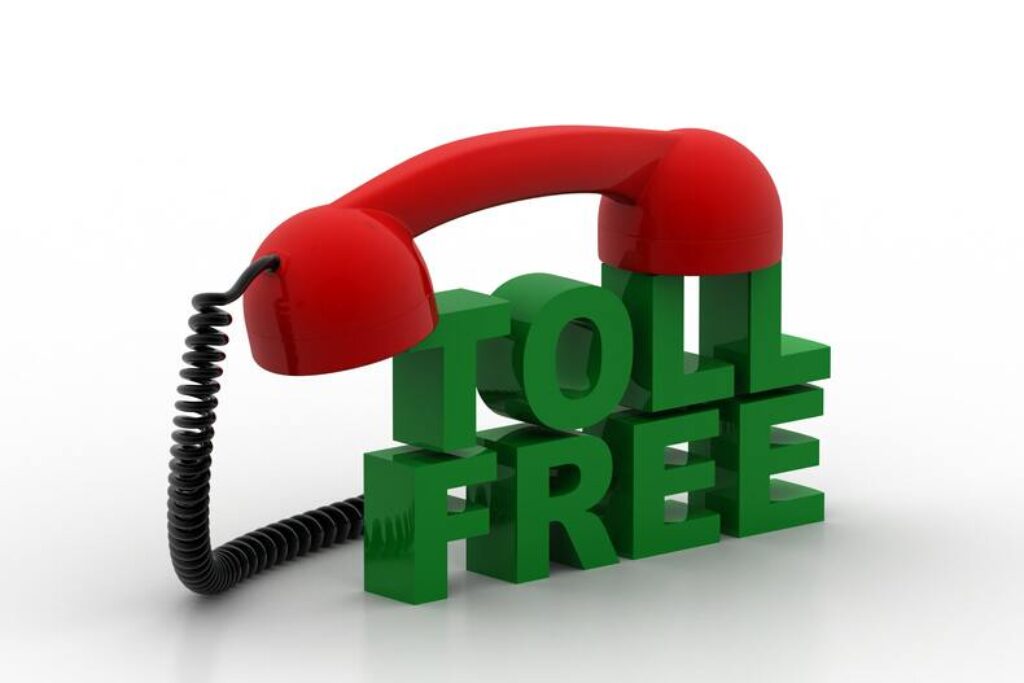 It also helps improve your customer satisfaction and retention, which helps increase your revenue in the long run. What makes vanity calls unique is that you can install an auto dialer app, and you won't be worried when your call goes unanswered because it'll automatically re-dial.
2. Easy To Remember
With so many things on your head to attend to, remembering phone numbers can be a difficult task. Sometimes can it can even be a challenge to remember the phone number of your loved ones. This makes it hard for your customers to remember your business number.
That's why you need to opt for a vanity phone number. It's easy to remember because it's customized for your business. For instance, if your business sells a product, say product X, you can have a toll-free number like 1-800-X. A number like this is easier for customers to remember than any other normal ten-digit phone number.
Apart from being easy to remember, a vanity number also helps customers know what products or services you're offering.
3. Defines Your Brand
Vanity numbers are essential, especially when you're creating your business's brand name because they come in a wide range of features to attract customers. It acts as a business brand name that creates a good impression on new customers. And because customers can identify this number with your brand, it acts as a marketing tool. When customers are satisfied with your products, they'll be willing to share your vanity number with their relatives and friends.
4. Vanity Numbers Are Highly Unique
Vanity numbers can be used to differentiate one firm business from the others. This means a customer won't be confused when reaching out to a firm for particular assistance. So, if you're looking to be differentiated from other firms offering the same products as those of yours, be sure to have a business vanity number. It lets your potential customers quickly identify you.
5. Acts As A Marketing Tool
A vanity number can help market your products without spending even a penny. For instance, going by the previous example, 1-800-X can be a better marketing tool than using the normal ten-digit phone number. So, in addition to advertising your products either through online channels or using physical marketing tools like billboards, you'll get an implied marketing advantage by using a business vanity number.
It's one of the most cost-effective marketing strategies you can employ for your business. Even if a customer doesn't remember your business' name, they can easily remember your business vanity number.
6. Conveys A Specific Meaning
Vanity numbers are unique numbers and aren't randomly selected. They are customized to identify one firm from a pool of many other firms that deal with similar products or services. Apart from differentiating firms in the same industry, they also help convey a specific meaning. For instance, you can have 247 in your vanity number to imply that your business operates 24 hours a day, Monday to Friday.
7.  Enhance Flexibility
Having a business vanity number is an assurance of flexibility. For instance, if you're offering your products in a particular region of the country, when a customer calls a vanity number, their calls will be directed to your phone. This would allow you to offer excellent customer service to your clients.
8. Enhances Credibility
Vanity phone numbers aren't just intended to be used by giant firms in the industry. Whether small, medium, or a big firm, all of them can use a vanity business number. A vanity number adds credibility and makes it look legitimate. Customers will believe in your business because they'll see you've made efforts to look and appear professional. A vanity number also enhances the reputation of your business. 
9. A Vanity Number Show Accessibility
In any business, customer loyalty is vital because loyal customers will continue to purchase your products and recommend your products to other customers. So, a vanity number helps increase referrals since most customers will be willing to share it because it's easy to remember and share.
10. Leads To An Increase In Call Flow
As noted earlier, business vanity numbers are easy to remember. Using a vanity number is the most flexible way for businesses and customers to communicate. Its' not just vanity number is easy to remember, but it's also vital if you want your customers to know more about your products.
Studies show that companies using vanity numbers have a high rate of incoming calls than companies using other phone numbers. Customers call either for inquiry or to purchase a product, which leads to an increase in sales.
Vanity numbers make it easier for customers to remember a firm for a particular product. If you're offering high-quality products, you'll retain your customers, which also translates to an increase in revenue.
11. Help Increase Sales 
For a company to increase its revenue, it needs to be visible and easy to contact. Apart from increasing the number of incoming calls, a vanity number also increases the chances of generating more sales.
Using a vanity number is a way of presenting your brand to the customers and helps build trust in the customers' minds. When customers trust your brand, they'll be calling you more often, and they expect to find your services or products to be excellent. That increases the chances of growing your sales at a high margin.
Business vanity number boosts the customers' confidence, which motivates them to purchase your products or seek your services, which translates to an increase in sales or revenue.
12. A Vanity Number Is Cheap To Acquire
In the past, when the vanity numbers were introduced, they were a bit expensive. Only a few giant companies in the industry could afford to get them. However, due to an increase in the competition, vanity numbers became affordable even to start-up companies.
The cost of getting a vanity number depends on the type of number you choose and your region. But generally, they cost somewhere between USD$100 and USD$200. Purchasing an international vanity number will cost you more than buying a national one.
13. Increases On Return On Investment
Every company is investing its resources so it can get returns. One way to increase your return on investment is by getting a business vanity number. Investing in a vanity number will increase the call flow or the number of potential costumes, which leads to an increase in the revenues in the long run. This means that you'll spend a small amount of money to get a business vanity number, but its returns are long-lasting.
Whether you've purchased the one with a low premium or the one with a high premium, in either case, the returns will always be higher than the amount you invested.
How Does A Vanity Number Work?
A vanity number is just like any other toll number. It's a toll-free number used by most businesses to communicate with their customers. Unlike other numbers where customers are charged whenever they make calls, vanity numbers don't charge customers. The cost is transferred to the owner of the business, who is charged on a per-minute basis.
When you decide to have a vanity number, the service provider will require you to provide your other alternative phone number where the vanity call will be forwarded. You can give either your personal mobile or office phone number as the alternative number.
So, whenever a customer calls your vanity number, the call is automatically forwarded to the other number you provided. The process is simple and quick, and it usually takes about 30 to 45 seconds to configure.
How To Buy A Business Vanity Number?
Getting a vanity number for your business isn't complex. You can get it by following the below simple steps.
Find A Perfect Vanity Number
There are several vanity numbers options you can choose from. So, it would help if you can take your time to brainstorm to come up with a perfect vanity number that suits your business.
Depending on the products and the name of your business, you can decide to choose a word, phrase, or a repetition of certain digit numbers. Make sure you plan well before choosing your vanity number.
Ensure Your Vanity Number Has The Right Digit Numbers
Make sure you keep a count of alphabets or digits you would prefer to have in your business vanity number. You'll require to have a minimum of seven digits for a vanity number, excluding the prefix. So, when choosing a word or a phrase, you have to target seven characters.
If the chosen word has fewer characters, you can choose to have an alphanumeric combination. Though the minimum number of characters is seven, it's advisable not to include more characters so it will be easier for customers to remember.
Check Vanity Number Coverage Options
After you've decided the type of business vanity number, it would be helpful to think about the coverage options. Ideally, coverage depends on the phone number's area code. Some of the coverage options available are statewide, multi-state and regional, and nationwide coverage.
Statewide coverage is suitable for local customers. It gives a business a local identity. On the other hand, multi-state and regional coverage is an excellent option for a business that operates both locally and in multi-states. National coverage is suitable if your business operates in all parts of the country.
Search For The Availability Of Your Vanity Number
Once you've checked for coverage options available for you, you need to go to the vanity phone number tool and search for a number that meets your expectations. You can use various tools to search for your vanity number.
Once you've determined the perfect vanity number for your business, you need to contact the service provider for more details, including the price and availability.
Publish The Number
If your personalized vanity number is available, you need to publish it so your customers can know it. The best way to popularize your vanity number is by posting it on all your social media pages.
Takeaway
There are many benefits of having a vanity number for your business, as explained above. Ideally, it helps create a business brand, establish a long-lasting impression and help enlarge your customer base.
The process of getting a business vanity number is simple as long as the number you've chosen is available.
In other words, to compete in the market effectively, you should consider getting a vanity number for your business. It will help attract more customers, which will translate to an increase in revenue in the long run.