Working from nine to five is exhausting. Most people working this way don't even like their jobs. They'd rather do something completely different in an industry with nothing to do with their actual job. This is why so many people work with affiliate marketing as their sidekick or use it as the primary source of income.
Affiliate marketing websites over the years have proven to be one of the ways to earn money on the Internet. The most successful ones managed to make millions advertising and offering a range of products on their blogs. Suppose you already have a page on which you love writing about your interests, and you have a wide range of visitors daily. In that case, you might be on the perfect track to become a successful affiliate marketing blogger.
In this article, we're talking more about affiliate marketing blogging, the best programs, how people earn, and much more. If you want to know more about these things, keep reading.
What is an affiliate program?
Shortly put, an affiliate marketing program is the process by which a person or a company earns commission by advertising other companies products. To work as an affiliate for a company, you need to have your own blog or a website.
Successful affiliate marketers will publish content on their websites in which they'll highlight the pros and cons of particular products they have already used or have knowledge in. Visitors will go through the content, read more about the products, and decide what to buy based on the information provided.
How do you join an affiliate program?
Many businesses selling services or products will have their affiliate programs and allow anyone to join them. Especially if you're in the USA and a large part of Europe, you can be sure that joining their affiliate programs will be easy.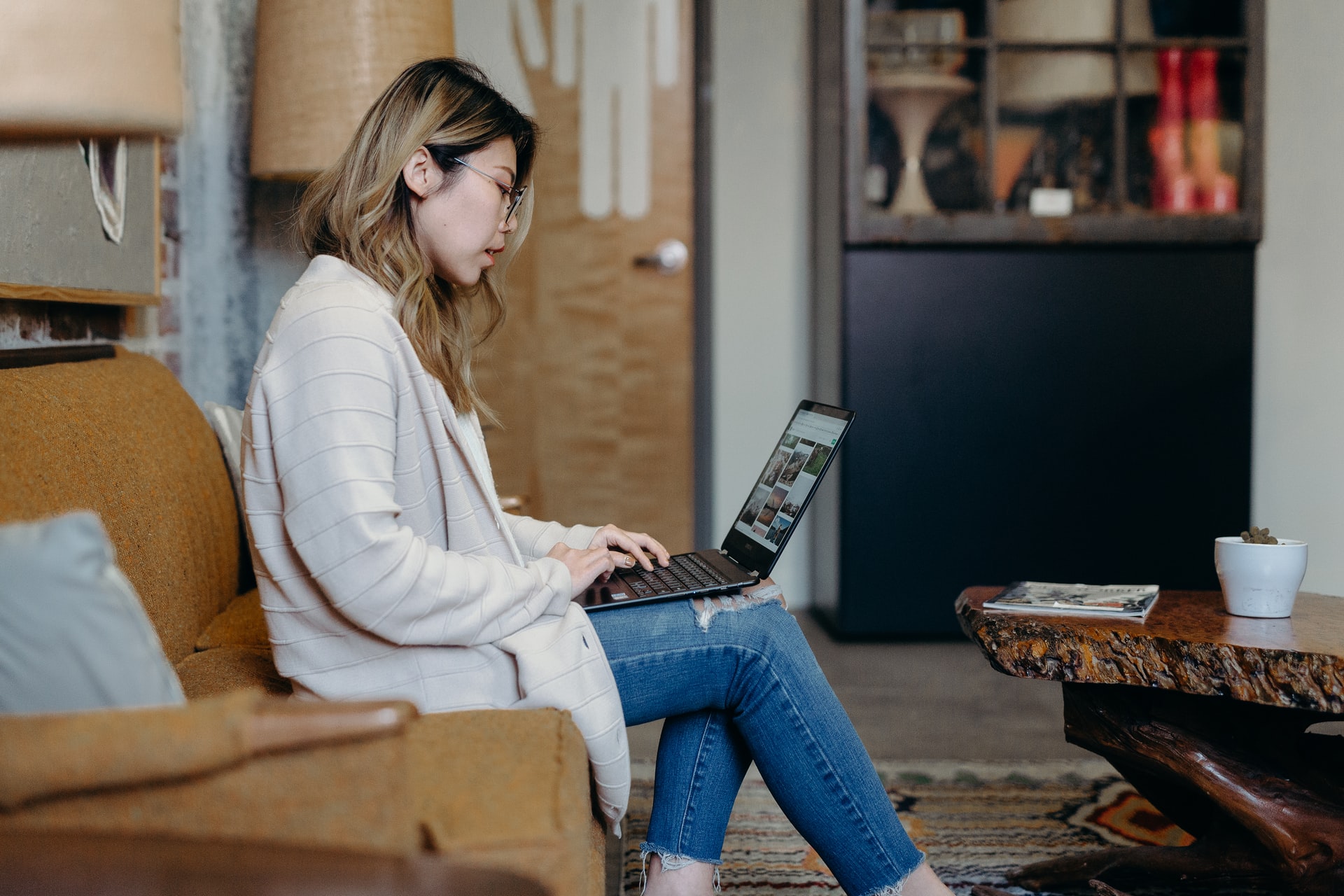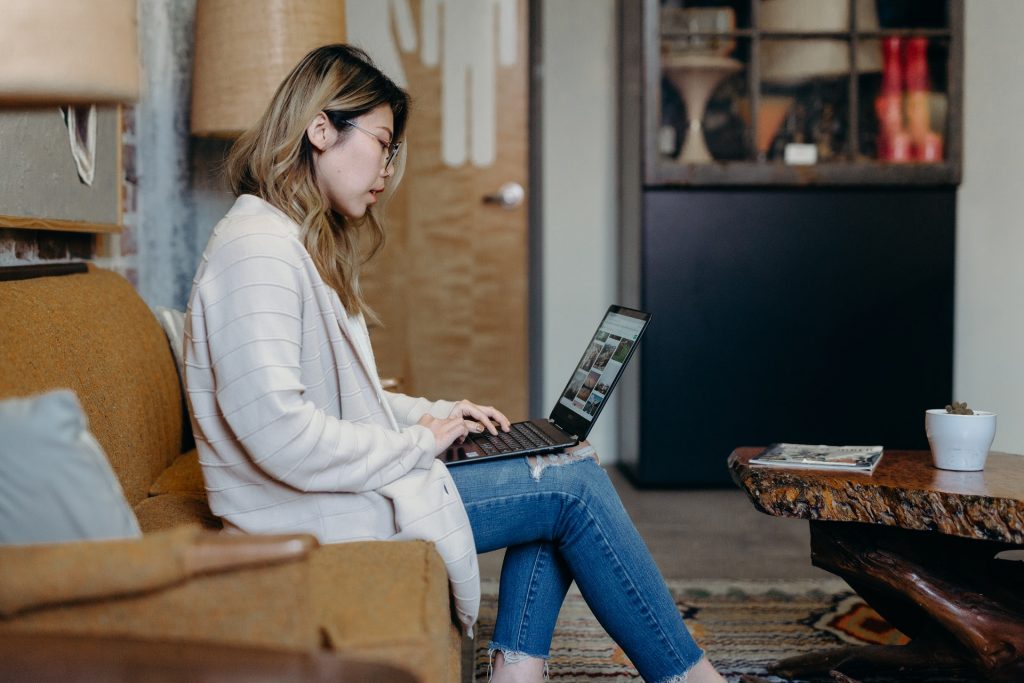 All you need to do is provide your bank account on which you want to be paid and copy the special code from their website onto yours. In most cases, all affiliate products have unique addresses that the affiliate needs to use on their website to receive the commission.
How do you find the best affiliate program for you?
The first thing you need to do is pick one of the most suitable affiliate marketing strategies for you. Then you can pick out of the many affiliate marketing programs out there. According to some research, there are around 11,400 affiliate programs. It's tough to pick the best fit for you personally, but choosing one without research might be a complete miss.
Depending on your blog's niche, you need to search on the Internet for the best ones. If you look at the content below, you'll find some of those programs that are an excellent fit for bloggers in various niches. If you see something that works great for you, feel free to choose it and start working with it.
How Do Affiliate Marketers Get Paid?
All affiliate marketing programs have different terms and conditions. Some of them offer spectacular amounts for their affiliates. For example, the hosting provider Hostinger gives their affiliates up to $150 per sale. Cloudways provides up to $125 per sale, and Wix will give their affiliates up to $100.
These are huge numbers, and everyone working in affiliate will feel ecstatic when they wake up in the morning feeling entirely rested and see that their bank account is higher for a couple of hundreds because they sold two plans on some of these networks.
Of course, to reach these numbers, the visitors on their blogs need to purchase the most expensive plans these companies offer. Most active affiliates won't earn a fortune from each sale, but you can make significant amounts by increasing sales throughout the month.
How long does it take to make money with affiliate marketing?
The first moment you publish the post containing the button that leads to the selling landing page, you're eligible for affiliate income. There's no time limit – you can start earning as soon as you set up the required link to the page where the product is actually sold. You're not selling anything, but you're creating the funnel that leads to the e-store.
Of course, you won't instantly get money from affiliate marketing in your bank account. Most pages have set limits on their payouts to $100 or so. Some will provide payments for less, while others may go for even higher amounts. Some will have payouts every two weeks, others have monthly payments, while some go for more.
How does affiliate marketing drive sales?
All companies that run affiliate marketing programs have created them because they realized they aren't losing anything, and they just may win. Yes, they sometimes provide even 200% affiliate commissions, but a good blogger with thousands of visitors can bring millions in revenues for them.
Rewarding their affiliates mean everyone wins, even the clients. You may be searching for the best vacuum cleaner or the best hosting provider for a long time, and you can't find anything suitable for you. Content published by a blogger that you admire and know is highly skilled in a particular niche may be helpful for you. That makes everyone win.
Which affiliate program is the best for beginners?
Although no affiliate program is too complex, some are made so simple that everyone could earn from them. For example, the dating site Eharmony can be easily advertised, and there's no need for any experience in complex niches, like software development, programming, coding, etc.
Another great idea is Coursera. This brand offering courses are highly popular when millions of people are trying to learn additional digital skills and stay competitive in the market. You can easily advertise a globally recognized brand that everyone will use. Click here to see some more ideas and find many interesting programs easily available.
Best Affiliate Programs for 2022
If you're looking for ideas and don't know where to start, we're about to introduce the top affiliate programs for 2022. We selected them based on their accessibility, user-friendliness, and attractive conditions for participants. We divided them by niche, so you might find something that will work perfectly for you. Check out what works best this 2022, and start today.
Ecommerce Marketplace Affiliate Program: Amazon Associates
Amazon might be the one eCommerce marketplace that treats its affiliates the worst, but it's still one of the best affiliate platforms where people earn the most. It's super easy to earn if you have a blog with enough visitors interested in the content you're highlighting.
Amazon has over 300 million users, and 65% of all American citizens visit it at least once per month. They only have a 24-hour cookie policy, and you may earn commissions as low as 1%. Still, most of them go up to 20%, which is respectable. That means affiliate sales are guaranteed.
Business and Tech Affiliate Program: GoPro
Another well-known name in the business world is GoPro. These guys sell cameras that are next level in the filming world. Every adventurer wants one, and selling GoPro items will be too easy if you're a tech-savvy person.
They have a cookie policy of 30 days and a flat 5% commission on all sales. Considering that their most affordable cameras are $200 and above, you can expect some outstanding amounts by simply advertising them on your blog.
Web Hosting Affiliate Program: HostGator
Web hosting companies make amazing revenues every year from bloggers all across the globe. With a multi-billion audience, they have so much work, and it's normal to give affiliates a fair share of it.
One of the most popular web hosting companies, HostGator, has proven amazing for its affiliates. With their two million customers, you're guaranteed to have success. You can earn up to $125 per sale, and they pay out every two months. The cookie length is 60 days, so you can say they provide excellent terms.
Food and Health Affiliate Program: HomeChef
Food expert and own a blog for cooking? This is the chance to earn some serious bucks. The best affiliate program for those who love writing about cooking and consider them expert chefs is the HomeChef affiliate program.
HomeChef is one of the top pages for food delivery across the US. Subscribing to it as a customer through your blog will get you ten bucks every time. There are no complicated calculations, and all you need to do is set the link on your page and wait for your visitors to sign up. The cookie duration is 30 days.
Finance Affiliate Program: USAA Affiliate
USAA is a financial company offering all sorts of financial products to their customers, and what's a better place to earn money than those working with them. With 1.3 million active users, these guys are an excellent company to start offering their services to your visitors.
Their cookie duration is 30 days, and they offer clean $25 per lead. Some financial affiliate partners might offer much more, but they won't have the brand popularity as USAA, and it's not as easy as providing their services to your visitors.
Fashion and Beauty Affiliate Program: Zappos
Did you make a blog back in 2008 about your fashion practices, and now you have thousands of followers? If yes, then you're ready to become an affiliate marketer. Zappos is one of the best places to start as these guys make around $2 billion per year, and you can get a piece of that action.
Zappos was purchased by Amazon back in 2009, but today their affiliate program rocks. They have a 30-day cookie policy and up to 10% commission on all sales. Go through their web page, see what they have interesting, write about it on your blog, and see the money roll in.
Affiliate Marketing Network Website: CJ Affiliate
One of the best and most popular affiliate networks is CJ, which used to go by its full name – Commission Junction. You can say they made the right choice with the rebranding. Anyhow, they have a wide variety of top affiliate networks, and through them, you can sign up for an affiliate program that has access to multiple websites across numerous niches.
They provide payouts of $50 in cash and $100 in checks. Some of the companies on this list will only be available through CJ. They currently have 2696 affiliate programs available to choose from. Their cookie length depends on the company you're about to become an affiliate for. See some more honorable mentions regarding great affiliate programs ideas by clicking this link.
High Commission Affiliate Program: SEMRush
SEMRush is the godfather of all affiliate programs. These guys are fully dedicated to their affiliate program, and they don't save on commission rates. Every subscription they get from you will bring you clean $200 on your account. They provide an additional $10 for every lead and $0.01 per signup.
On top of all this, their cookie duration lasts 120 days. You get four full months for your visitors to think about the deal. SEMRush is used in companies, and it takes some time back and forth until the management decides to purchase a subscription. When they do, you'll still be profitable if they click through you.
Tips for bloggers in affiliate programs
If you're a beginner in the affiliate marketing industry, you sure need some pointers on how to get a better job done. Here are a few tips that will show you how to build a reputable brand that will provide value for its readers and sell as many products as possible through affiliate links.
Make it personal
All research shows that customers trust bloggers way more than they trust companies, brands, and experts working within them. That means you need to build a special relationship with your readers. Address them directly and make everything you say like it's coming from your personal experience.
It is best if it truly does, but even if you need to rephrase something you read off the Internet, it's best to do it like it's personal. With it, customers will trust you and take your advice about products or services.
Start reviewing products and services
It's not enough to just tell your readers what to do. You need to make them feel like it was their choice. What you want to do is write honest reviews about multiple physical or digital products and let your customers choose what they'll buy. Be smart and set affiliate links on all products, so whatever they choose will be a winning situation for you.
Promote products from many different merchants
When you own a blog, you have the opportunity to write as many articles as you want. Let's say that you're into technology and appliances. You can have separate blog posts about the best vacuum cleaners, irons, fridges, and other stuff. All these may bring you affiliate revenue if you manage excellent online marketing.
Additionally, in every article, you have the chance to place more sources for readers to choose where they'll buy a product. You can use both Amazon and eBay, for example. This way, you raise the chance for them to click on them and get the cookie on their device, so even if they buy something else on the largest affiliate networks, you'll still get the average commission.
Stay current with trends
Always update your content. What used to be valuable info in 2019 is antique news now. Things move fast on the Internet, and you always need to provide accurate information. Another thing to mind is the trend on different niches and pages. Don't stick to pages that used to be profitable. Go with those that are profitable now.
Constantly test and optimize your conversion rates
Continuously monitor the action on your blog. Use software for analyzing data and seeing how your conversion rates work. If there's something not working properly, optimize it. Change some links and switch some products. See what works best, test your network, and find the best solutions to bring you revenue.
Focus on your affiliate traffic sources
If you're trying to sell pizza coupons to Americans, and 90% of your visitors come from the Philipines, then you're undoubtedly making a mistake with focusing on the wrong target group. Either change the products or reach out to a new target group. Always look in your page's analytics to see more about where your visitors come from and how you can improve these metrics.
Work anywhere and anytime
To have success in this online business, you need to work 24/7. Constantly monitoring how things are going is essential to have success. Most people think that content is the key, and they are right, but you can't just write the stuff and wait for that passive income.
It takes a lot of promotion, analyzing, changing what is not working with different solutions, etc. This is why many people decide to invest in dedicated affiliate marketing software. These affiliate manager programs help you make sense of the vast number of obligations you have, even advertising on social media for you.
Conclusion
Owning a blog means an unlimited potential to make money. Affiliate marketing for a blog today is one of the best ways to make huge profits by simply writing about the stuff you love. We explained above the essentials for a successful affiliate marketing blogging career, and if you found something interesting, you should give it a try today.
Although it sounds too easy to do, be sure that serious money comes only after dedicating entirely to the task. The good thing is that there's something for everyone. Even those without too much time can earn. Think about what works best for you, and give it a try.