Your current IT support provider may have looked amazing in the first few years or months, but over time you may have noticed inconsistencies popping up. And if you want your business to continue to grow, you should never settle for anything less than what you need.
But how do you know when to move on and find a New IT Support Provider? Look no further as we'll share the tell-tale signs to start your hunt for a new IT support partner. Read on for this insight!
1. Slow Response Times
As the digital world continues to advance and evolve, new challenges and threats also arise. Your business can't afford to get caught up with these technological challenges.
The best IT provider like Spirit, a reputable managed IT service provider based in Australia, should stay abreast of these changes, offering the support features and services needed to remain on top. If you're interested, you can visit their site. What's more, they respond to these challenges as quickly as possible.  
In addition, in dealing with evolving threats, the best IT provider should be well-versed in potential security threats and preventive measures to help ensure that your business won't suffer from costly security breaches. If your provider can't achieve this or takes time to resolve problems, you need to start looking for a replacement.
2. You Don't See Tangible Business Results
Partnering with an IT support provider can cost you money. And it's your provider's responsibility to provide you with a measurable return on investment.
If your current provider only asks you to go with the latest tech without any reason, then they are not worth the money you're paying them. While your business may become more accessible thanks to the technology they insisted on purchasing, what matters is whether they can tell you how it helps increase employee convenience and how much money you can gain due to increased productivity.
If you can't identify your provider's ROI, there probably isn't one. They might be doing just enough to keep your business functioning, not focusing on the metrics that drive your business objectives. In short, it's just tech for tech's sake. It's a sign that you should start looking for a new partner.
3. Poor Communication And Customer Service
Another sign that you need to look for a new IT provider is poor communication. Good communication is essential to any healthy relationship.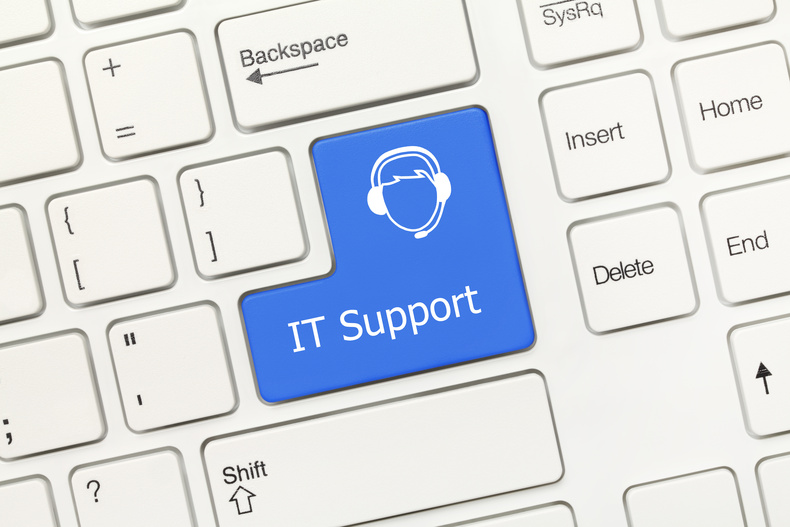 If you struggle to understand each other for any reason—for instance, a provider only talks tech, is unresponsive, or isn't knowledgeable—it can be tough to build a productive and trustworthy relationship.
In addition, if your business experience technical issues or security breaches, you want a provider that will communicate immediately with you. They should respond as quickly as possible when you reach out for help and make an effort to ensure that all your concerns are addressed.
So, if your IT provider isn't communicating well with you or doesn't respond promptly to requests, they may not be a good fit for your business. You shouldn't put up with it and start looking for another company.
4. They Don't Understand Your Business 
As the demand for IT services grows, the IT industry has become oversaturated with various IT companies offering generalist services. These generalist IT support services may help maintain your cloud infrastructure or fix your computer when it breaks.
However, it's unlikely they can advise you on implementing a warehouse management system for a production business, establishing a construction company's technology network, or setting up proper hospital security protocols that comply with the healthcare industry standards.
To provide better IT support and guidance, the best provider should understand the opportunities and challenges available within your industry. It means they have the specialty and experience in working with your specific industry and can speak your sector's language.
In general, an IT company that doesn't specialize in your business industry is fine for daily maintenance since it only requires them to understand the technology side. However, for niche businesses, or if you need a company to manage all aspects of technology in your business, you should look for a provider who has in-depth knowledge of your sector.
If you find the right provider with specific industry-related knowledge, you'll be able to form an IT partnership that motivates significant business outcomes, driving your business forward.
5. You've Grown Faster
If your business has grown rapidly in the past few months, it may have become too much for your current IT provider to manage. You don't want to stop your business growth just to let your IT provider catch up. So, changing your partner is the only route you need to take.
While it may be hard to determine if you've surpassed your provider's capabilities, some signs can make it obvious. For instance, they might be falling behind on their customer service, or there's less confidence in their services amongst your staff. Their technology-related recommendations may also be too narrow, or they aren't keeping up with your IT strategy.
If you're noticing these signs, you may have to make the switch as they may not be able to keep up with your business's demands and requirements.
6. They've Been Acquired
You should start looking for a new provider if your current IT provider has been bought out or merged with another company. An acquisition can cause a certain period of disturbance. Not only that but leadership, culture as well as pricing can all change, leading to a shift in the quality of service you've come to expect.  
Also, when your current provider merges with another company, especially with a bigger one, there's a chance you may become a low-priority client, which affects the availability of services and resources. In this case, it would be best to let them go and look for a new one.
Takeaway
Switching your IT support provider is not a light decision. However, it's often a necessary decision rather than a choice. The incompetence of a provider can paralyze your business and prevent you from reaching your full potential. Change can be time-consuming and challenging, but if your current IT provider is costing your business, changing them will be worth it.