There are more people in the world every year, and more of those people live in urban areas and own one or more vehicles per family. In other words, there are more vehicles in less space than ever. And more vehicles in less space mean we have to "stack them up." This is why more high-capacity parking garages are springing up everywhere.
However, people using parking garages and, perhaps, even those considering a parking business, sometimes have misconceptions about parking management systems. In some cases, they may be reluctant to use the facilities because of those beliefs. This article will address some of the misconceptions and set the record straight.

The issues we'll address are:

1. What exactly is a parking access control system?
2. What types of systems are ideal?
3. How to manage many vehicles in a small space?
4. What must I carry or attach to my car to use a parking garage?
5. Are large parking garages only for contract users?

In addition to the above, we'll also reveal what all of this has to do with Adaptive Recognition, a pioneer in automatic license plate recognition (ANPR) and provider of some of the most advanced ANPR cameras in the business.
Parking Access Control Systems Defined
Managing a large parking garage with several types of users is a complex task.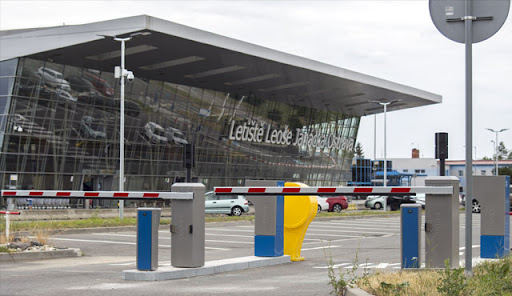 In smaller parking lots in rural areas, it's been common to employ attendants who note each parker's entry and exit times, sometimes with the help of a time clock that stamps a ticket. The attendant then calculates the charge based on the time in the lot. Temporary lots, such as those set up for a sports or music event, may charge a fixed fee for the duration of the event.
However, these manual methods become impractical in a city garage that may house hundreds of vehicles. As such, these facilities use various automation tools to make life easier for everyone by speeding the flow of cars in and out of the garage and seeing that each parker pays their fee.
If you believe parking garages are difficult to use and require you to carry some sort of credential, read on. We'll show you another way.
Also Read: Technological Advancements Taking the Auto Shipping Industry By Storm
Types of Parking Access Control Systems
As discussed above, simple manual control by an attendant can already be considered some sort of an access control system. Since that arrangement is becoming more and more impractical every year, this is the last mention we'll make of it.
Instead, let's see what types of automated parking access control systems exist:
Electronically Readable Cards or Windshield/Bumper Stickers
These systems are effective only for frequent users who have some kind of contractual arrangement with the garage operator.
A system where a card or a sticker contains an RFID or other electronic code can provide some of the benefits of automation. However, it's not suitable for casual users without an established account with the garage.
If your facility uses this sort of system, you'll still need a human agent or an automatic time-stamping ticket issuer for one-time or occasional users. Time-stamped tickets require vehicles to stop when they enter. If a customer drops the ticket, it may be necessary for them to move away from the ticket machine, so they can open the car door and retrieve it. Should they lose the ticket before leaving the garage, most places charge them some penalty. That penalty could be the daily maximum parking fee or even more – a sure way to create an unhappy customer.
What Are the Most Adaptable Parking Access Control Systems?
The most flexible parking access control systems use ANPR cameras. Once an ANPR camera acquires a license plate image, it doesn't matter whether it belongs to a car never seen in the garage before or someone who parks there every day and has a contract.
The system itself can check the plate number acquired from the ANPR cameras against any database to determine what category it fits into and treat it accordingly. If it's just there once and has no prearranged status with the garage, the system creates a record for it, including the time of entry. When the car leaves, the departure time is attached to that same record, and the system calculates the appropriate charge. This is then either printed out on a ticket/bill or is displayed on a screen for the driver, who can pay the fee using cash or a credit card.
Another benefit of an ANPR-based system is that it can identify stolen cars and vehicles involved in other crimes. You don't want them in your facility, and enforcement authorities will appreciate you notifying them of such cars.
Efficiency Maximized: Are Contract Parking Spaces and Credentials Necessary?
With ANPR-generated history, the system can accurately predict how much space is needed to accommodate those to whom the operator has a contractual obligation. While a few spaces may remain unoccupied, this capability allows a high percentage of the spaces available for casual parkers without inconveniencing contractual users.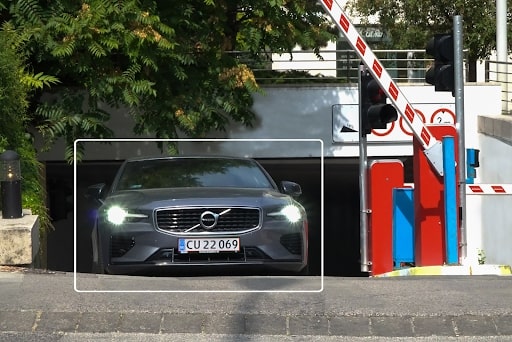 As for the issue with carrying credentials, we explained earlier that the most flexible modern systems use ANPR cameras to recognize all comers. This means that there is no need for printed tickets, bumper stickers, or electronic cards, thus eliminating problems with lost or forgotten credentials, smudged or worn stickers, etc.
ANPR cameras make parking access control systems flexible so that space can be used more efficiently. No one has to carry a special card or take a time-stamped ticket as the system takes care of everything automatically. The license plate data recorded by the plate-recognition technology tells the system when a recognized vehicle enters the garage, or it generates a record for casual users so that they can be charged correctly. To put it shortly, there are no lost documents or vehicles slipping through the system.
Adaptive Recognition's website can tell you more about the options available to meet your unique needs. Each page on the site includes a contact button to discuss your situation with the company's experts.