Identity theft and cybercrime can significantly affect how you conduct your business or maintain your privacy. In this digital age, cyber-attacks are common for companies and individuals using the internet network for business or private operations. They can go undetected if your cyber security system lacks resources or you're behind in technology.
Learning what solutions are available for combating cyber attacks is crucial to keep up with the evolving technology landscape. Suppose you're unaware of cybersecurity solutions in the information age. In that case, consulting professionals like Castra can give you insights into the best practices to protect you and your business from cyber-attacks. It can help detect a breach in your database and safeguard your private or business information. With the help of these professionals, you'll save time and money on data protection solutions and remain relevant in your industry.  
That said, here are seven viable ways to deal with undetectable cyber-attacks:
1. Training And Development
As technology continues to change, more threats develop that might go undetected by your workforce. It can expose your business to financial losses or force you to shut down operations. For that reason, it's crucial to plan for regular staff training and development on possible cyber attacks and ways to eliminate them early in your business.
For instance, emails and links sent to your staff must have a primary source and a verification process before accessing them within your organization. This way, you'll prevent information spillage and safeguard your database from cyber criminals. Moreover, an untrained eye might not detect a wrong email or link, which can be troublesome for your business operations. Therefore, it's crucial to stress the need for training on the best practices for accessing company information across a shared network.
2. Frequently Update Your Business Software 
Cybercriminals will take advantage of any vulnerabilities in your systems, including those caused by outdated programs. Using today's technology, they can easily bypass obsolete security measures. While cybercriminals continue to damage your operations, you will be left wondering about the nature of the information technology (IT) issues your firms confront.
In such situations, it's prudent to update your software regularly. It can restore the damage done by hackers or prevent further intrusions. Alternatively, you can use a managed security solution to ensure that your business systems and software are resilient and can deter breach attempts by cybercriminals.
3. Use Endpoint Protection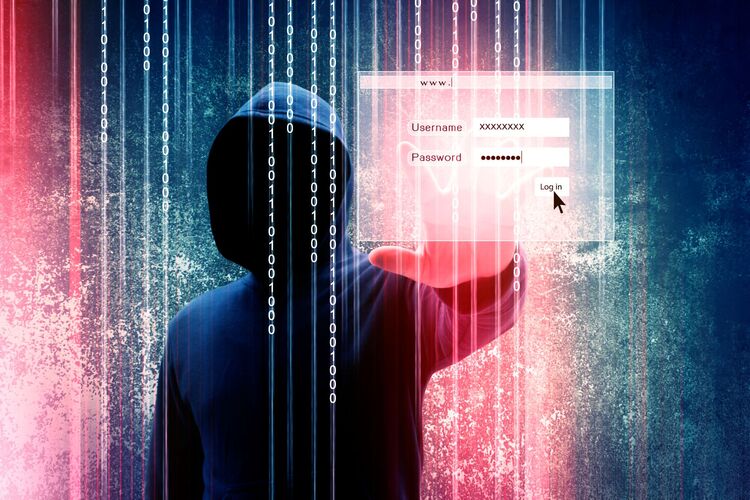 Businesses that use smart devices for operations in a shared network are vulnerable to cyber-attacks. The web is a primary target that needs endpoint protection to keep cybercriminals away from your businesses. So, it's crucial to have the best practices for integrating bridged devices to enhance your business cybersecurity. In addition, it would be best to run endpoint protection software to ensure security paths for accessing your business information.
4. Consider a Firewall
Cyber attacks evolve while technology continues to develop. At times they're sophisticated and may become hard to detect. Some may reinvent attacks, such as social engineering breaches, to your business systems. It becomes challenging to keep up with the attacks due to outdated software or obsolete hardware.
For a manageable cybersecurity solution, consider installing a firewall for your businesses. A firewall can prevent unauthorized access to your network and identify cybersecurity threats before they disrupt your operations.
5. Always Backup Your Data
In today's digital era, backing up data is vital for any business. It enables you to recover quickly after a breach in your systems, which could otherwise cause financial losses or even cause the company to shut down. Maintaining secure servers and limiting the amount of data available online is essential.
You can research cloud storage providers and review their service packages to determine if it's an effective strategy. Alternatively, you can leverage the cloud to support your backup plans. It'll ensure that your business information is safe and accessible through a secure authentication process.
6. Outsource Cybersecurity
If you're not familiar with cybersecurity issues, it's imperative to consider outsourcing your IT-related matters. Doing this can help you avoid constant breaches or insulate you from engineered attacks on your business systems. Aside from handling your IT department, they can recommend the latest smart device that can support cybersecurity strategies that are easy to implement. However, you must evaluate their services and experience in combating cybersecurity threats.
7. Limit Access To Your System
Cybersecurity experts agree that access control is a must for any business. Keep in mind that anyone within the physical range of your business equipment can access your company's data by inserting devices like a removable USB. Such actions can cause damage to your business operations if you don't practice endpoint protection or restrict access to sensitive company data. Consequently, it is critical for businesses to restrict access to their smart devices and assign login credentials to authorized employees.
Conclusion
Protecting businesses from undetectable cyber attacks can be challenging if you're not well-informed. You need to identify potential security risks and implement permanent solutions to protect your company. Furthermore, the security of your company data is also dependent on how you manage the devices that can access your systems and network. Therefore, if you're unfamiliar with your business's cybersecurity challenges, you can consult professionals and get more insights to insulate your business.