When confidential business information gets leaked, it can lead to several privacy issues and security risks. Data loss can threaten any business's reputation, whether the leak is intentional or accidental. It's where data loss prevention (or DLP) tools come in handy. They're proactive solutions that can monitor and protect all your internal business resources, ensuring that sensitive data remains secure at all costs.
This article explores DLP tools, their advantages, and why you should consider investing in one for your business.
An Overview Of Data Loss Prevention Tools
First, let's understand how DLP tools work. DLP solutions have become increasingly necessary, especially in today's digital landscape. With the growth of digital data comes the increased risks of cyberattacks, so many businesses have come to rely on DLP tools to provide their data with an extra layer of breach protection.
DLP solutions are designed to identify, monitor, and protect sensitive data stored on computers or over a network. They can detect potential data breaches from human error or any malicious activity. Once this data is flagged, the DLP system will restrict access or block the attempted data transfer.
DLP tools and policies not only improve security in businesses but also help companies when it comes to regulatory compliance with data and privacy laws. It makes DLP systems, together with a DLP policy testing tool that tests the effectiveness of DLP policies, an essential element of any business's data security plan, especially those that handle large amounts of sensitive data.
Understanding The Benefits Of DLP Tools
DLP tools can help a business with the following data security measures:
Monitoring how employees handle sensitive data.
Identifying confidential data and its location.
Tracking unauthorized internal sharing of files.
Restricting users from sending emails containing sensitive information to external parties.
Automatically blocking unauthorized users from accessing personal information.
Creating detailed logs of all activities related to the handling of confidential information.
DLP systems provide an additional layer of security that's especially beneficial when combined with other security measures like encryption codes, firewalls, and antivirus software. Provided that the data loss prevention best practices were followed, with DLP tools, businesses can rest assured that their sensitive information is secure and being monitored constantly for potential threats.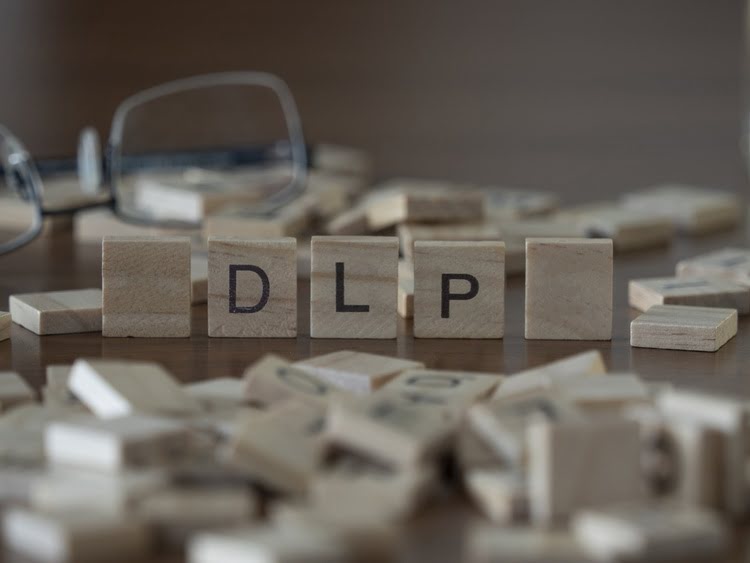 Here's a closer look at the different advantages of using data loss prevention tools:
Proactive Data Monitoring
If you're already using data loss prevention (DLP) tools, you know you don't have to worry about data leaks. When you use a data loss prevention tool, it actively monitors your computer networks for suspicious activity and looks for anything that could be a potential risk. If it finds a potential breach, it will alert you so that you can respond quickly.
This type of proactive monitoring means the breach is identified and dealt with before it can do any damage.
Furthermore, DLP tools can provide additional protection by identifying encrypted files and restricting access to authorized personnel only. It means that even if someone gets access to the file, they won't be able to read or use the information inside. It protects your business from data leaks and other risks associated with storing and transmitting sensitive company information online.
Improved Regulatory Compliance
With DLP tools, you can rest assured that your business is up to date with the current data privacy and security regulations. And since you're able to scan systems or networks for valuable or sensitive data, like email addresses and credit card information, and secure these important pieces of information to reduce the risk of someone accessing or stealing them, you're more compliant with the law. 
Improves Overall Security
As mentioned, the use of DLP tools is a proactive monitoring approach. These solutions help improve your security by detecting suspicious activities and malicious files before they become greater problems and cause any damage.
DLP systems do this through:
By automating scanning for threats, DLP tools can significantly reduce the time it takes to identify potentially malicious files. It allows you or your team to focus on other relevant tasks instead of taking too much time manually scanning every file in your network.
DLP tools can provide real-time notifications whenever they detect a threat so you can take action quickly. It means you won't have to worry about a potential breach going unnoticed for an extended time.
With automated scanning and real-time notifications, DLP solutions also eliminate human error. There's always the chance that something could slip through and go undetected when humans perform something manually. DLP tools eliminate such a risk, further improving security.
Integrates Into Your Existing IT Infrastructure Easily
With all the benefits DLP systems can bring, you'll be glad to know that they can seamlessly integrate into your existing network architecture, allowing for easy implementation.
With the ability to integrate into your pre-existing IT infrastructure, you can enjoy the following benefits:
Lower Operating Costs – Due to its easy integration, installing and maintaining a DLP system doesn't require many resources. It saves you money by not needing to add many other software or hardware components to your network.
Increased Efficiency – The seamless integration of DLP tools into your existing IT infrastructure also increases efficiency since you or your team members won't encounter too much friction during the implementation. Some tasks can even be automated, making them faster and more efficient.
When you integrate a data loss prevention tool into your existing system, you'll encounter limited to no compatibility issues between different technologies. You or your staff won't have to juggle multiple applications for various functions. It means you can take advantage of all that DLP solutions offer without worrying about requiring additional resources and time dedicated to configuring and implementing them.
Conclusion
Using a data loss prevention tool can benefit both large and small businesses. They offer protection from internal and external threats, giving any business owner confidence regarding the safety of sensitive pieces of information. And since cyberattacks that result in data leaks affect the image of any company, investing in DLP solutions also means protecting your brand and the bottom line of your business.