There's no short of smartwatches on the market, but then there are Apple Watches. Despite being in the mix with many other smartwatches, they have cut a niche for themselves, first for being some of the best smartwatches you can buy and secondly for their quality and unique design. That said, it is easy to get excited about them and be flustered by the sheer number of options you have for an Apple smartwatch. The best one on paper may not be the best for your needs. To help you, we have broken down Apple's most recent and notable smartwatches. Refurbished Apple watches from Phonebot start at $109 AUD which means that you wouldn't need to spend a lot of money to buy one.  So, let's dive in and discuss which Apple watch is right for you.
Apple Watch Series 6
Despite being compatible with iPhones only, the Apple Watch Series 6 is the best smartwatch on the market. It has a nice balance of tech features, speed, fitness features in a cool design, and there isn't much criticism you can levy against this Apple watch. The health and fitness features get regular updates, and this latest one packs a whole host of life-saving/life-changing features. These include blood oxygen monitoring, ECG, sleep tracking, and fall assist. That said, the Apple Watch Series 6 is perfect as a fitness watch taking advantage of the health features and the reliable GPS option for walks, runs, cycling, etc.
It has a bright OLED display with always-on display support and options for either a 44mm or 46mm case, and the digital crown gives haptic feedback. Looks aside, it is the performance of the S6 chip that will impress you. In the competition for speed among wearables, there is none like it for performance, efficiency, smoothness, and the array of features.
Apple Watch SE
While the Apple Watch Series 6 is concerned about being the best premium smartwatch, the Apple Watch SE's ethos is to be the best budget smartwatch for daily use, an objective it effortlessly achieves. Of course, it means that Apple had to cut some performance specs, but that is hardly noticeable in everyday use. It still feels like a premium Apple watch because it brings all the fitness tracking, health, convenience, and safety features we love from Apple watches.
It has a fast S5 chip which means daily use is smooth and snappy. Compared to the Apple Watch Series 3, it has a bigger screen, better connectivity, and the only things missing when compared to the Apple Watch Series 6 are sleep tracking, ECG and Blood Oxygen Sensors, and the always-on screen feature. The 40mm or 44mm options are a big plus, and like all Apple Watches, you can opt for a GPS only or cellular watch. Otherwise, it is a great budget device, but you could even get more value if you bought it as refurbished.
Apple Watch Series 5
Replaced by the Apple Watch Series 6, the Apple Watch Series 5 was a nice foundation for the newer device. It is mighty fast because of Apple's S5 chip, and it all comes together once you see how smoothly everything works and integrates. It is Apple's first smartwatch to have the always on-screen feature, which meant you don't have to raise your hand each time you wanted to read it.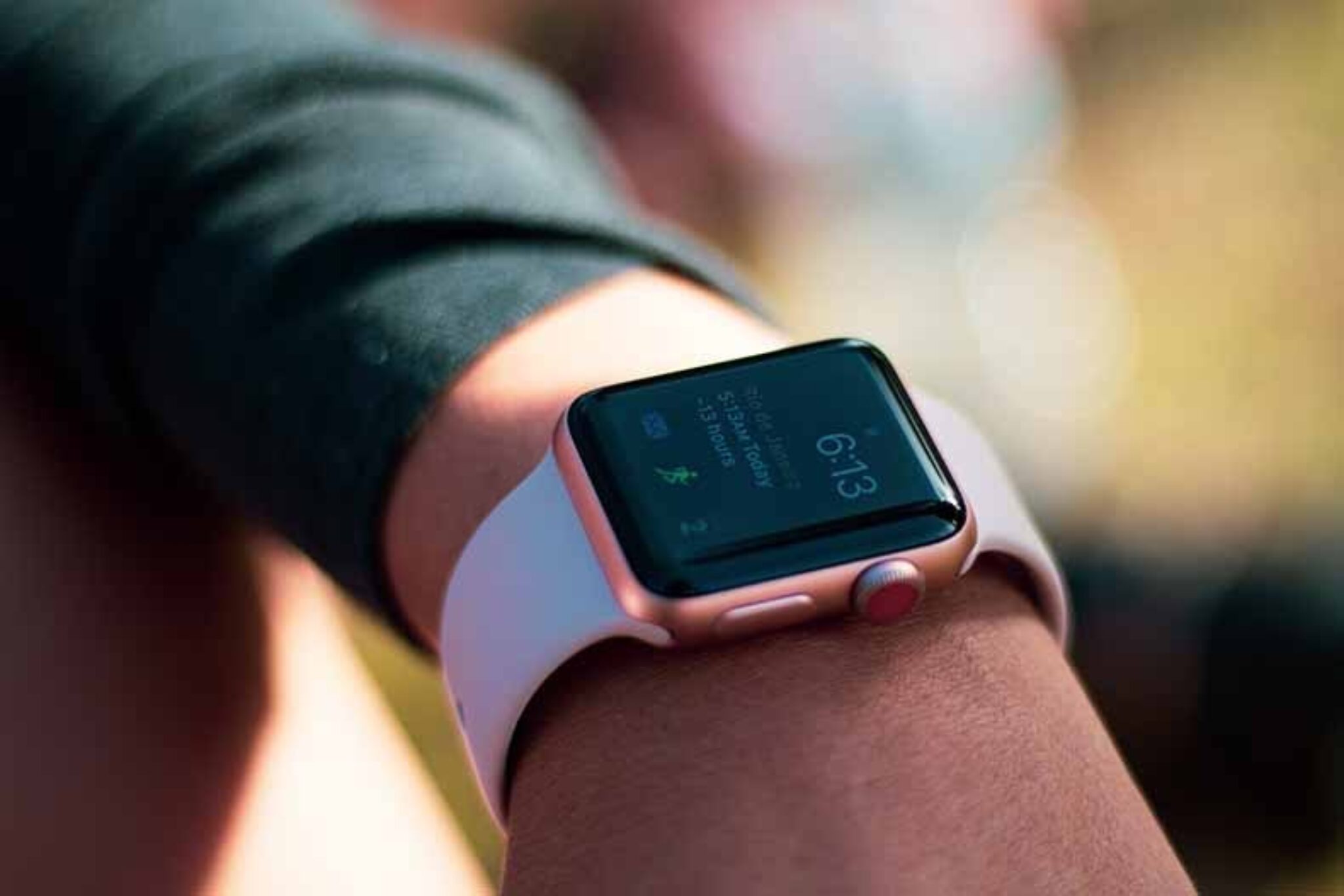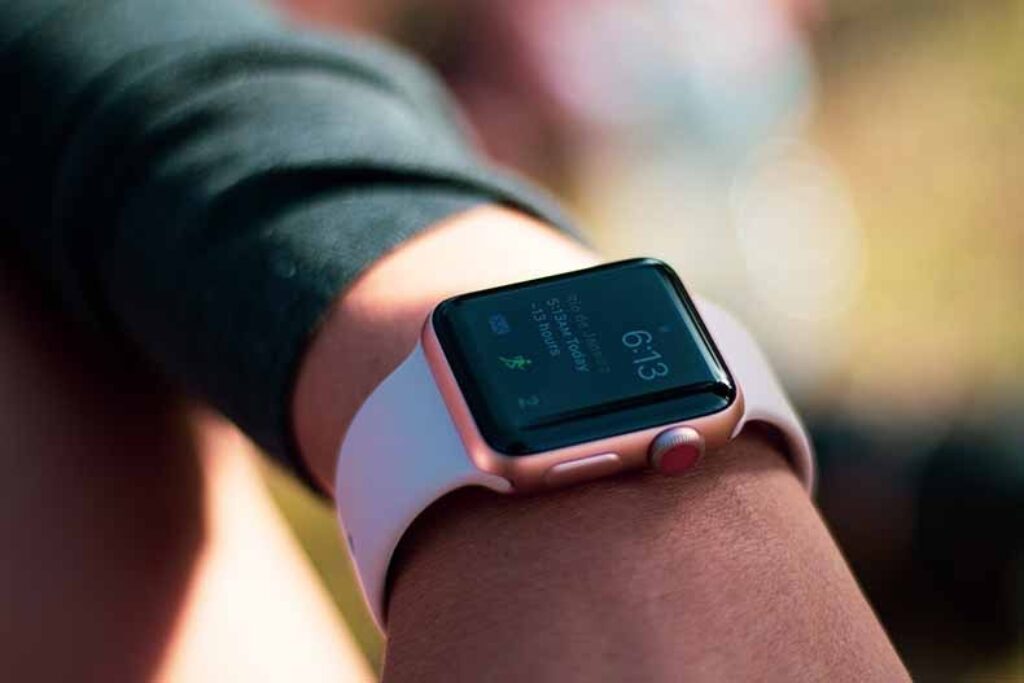 The Apple watch series 5 looks otherworldly in the optional titanium finish, and the 40mm and 44 mm dial sizes make them good for both small and huge wrists. It also has a slew of comprehensive fitness and health features, including ECG and Oxygen sensors. That said, it is the addition of an impressive 32GB of onboard storage that makes the whole package a perfect candidate for a refurbished Apple Watch.
Apple Watch Series 3
If you are shopping for a cheap Apple watch that will tick all the boxes for fitness and health, then look no further than the Apple Watch Series 3. With 38mm and 42mm case sizes, it is large enough for a serious bang for buck's smartwatch. Despite being the chunkier watch, it still features the digital crown for smooth navigation, and the display is bright enough to see in the sun. There is no always-on display which means you have to raise your arm to see the time, but that is a small price for the value you are getting. It has enough fitness and health features, and despite not being the newest Apple smartwatch, it still runs the latest Apple WatchOS to give a smooth experience. With the cellular version, you can make calls without your phone, ask Siri to play music, and even access emergency services on it.
We are confident you will get the best value on an apple watch if you were to buy them refurbished because, let's be honest, the novelty of a new device ends once you unseal the covers, and after that, it is the value that matters.