Finding affordable invoice software can be difficult for freelancers and small businesses. However, most of these people prefer using WeInvoice as their primary invoicing solution. In the past few months, its popularity has increased rapidly.
We decided to do a WeInvoice Review so that you can know more about this cheap invoice software. This tool is helpful in different ways as it can send an invoice from PDF or any other format conveniently.
So, let's start and discuss a few things about this tool so that you can get an overview of its features.
WeInvoice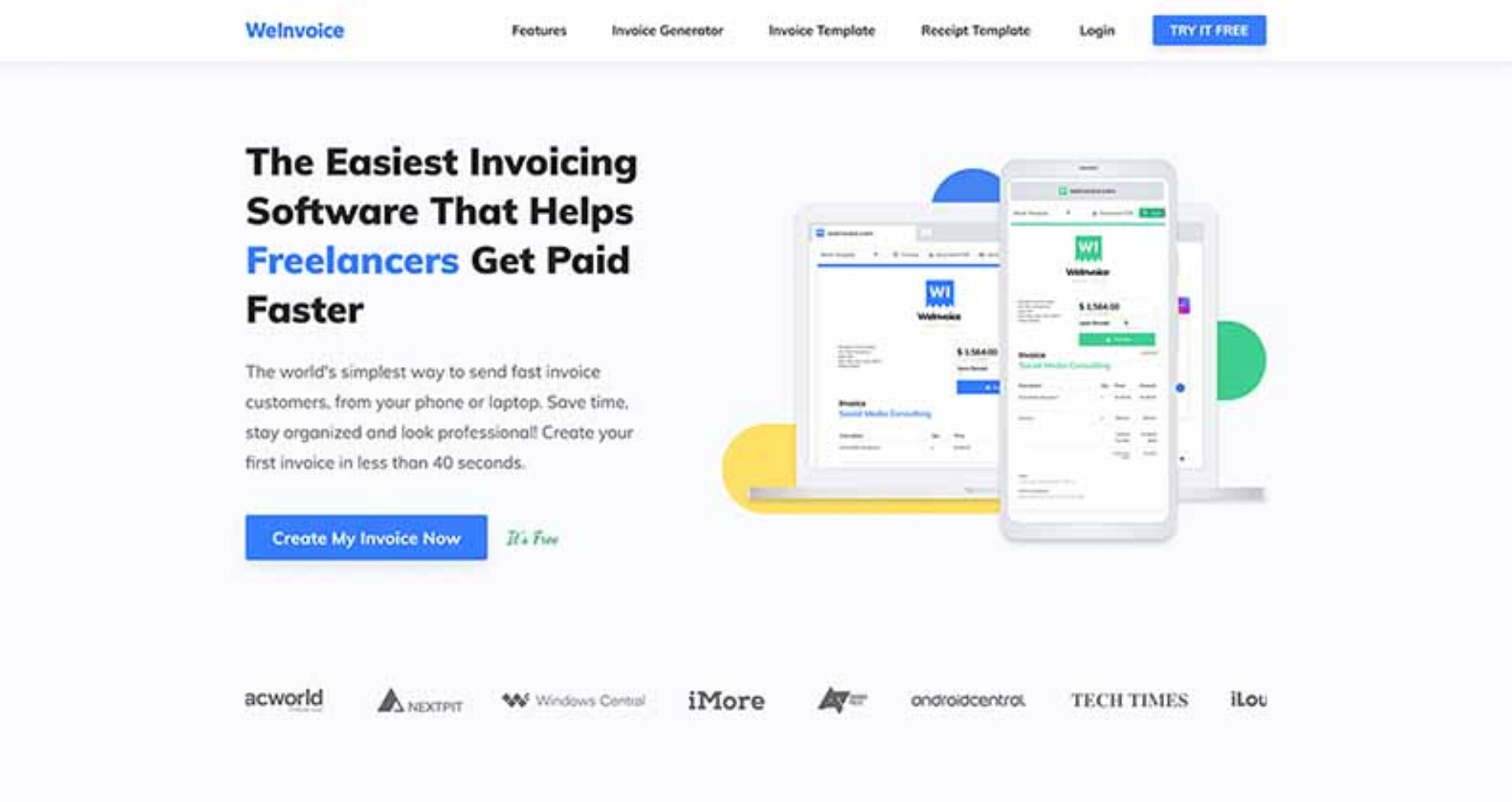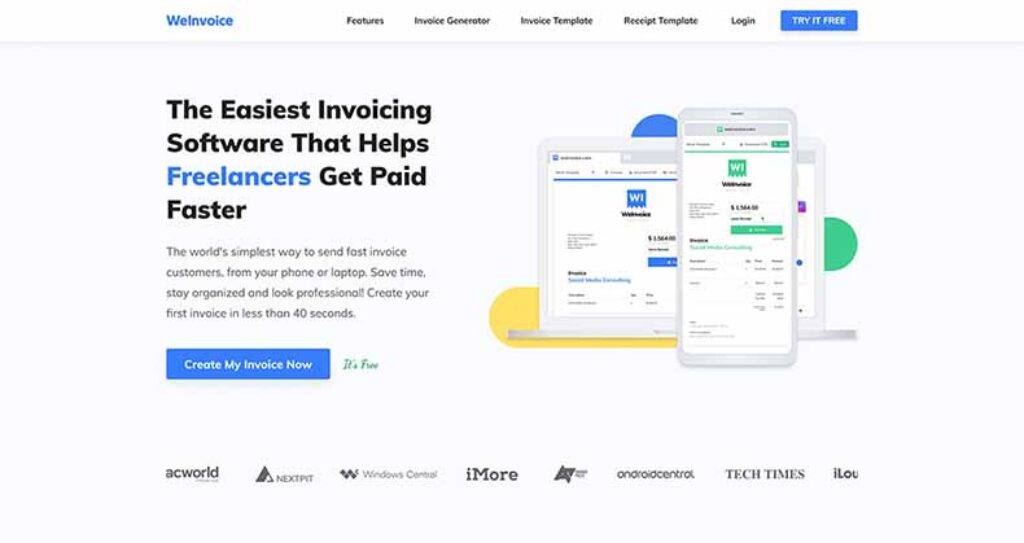 WeInvoice is a modern tool to generate invoices without going through the struggles of managing them on your own. It has a feature that lets you automate the complete process with its high-end technology. Users can customize the template of these invoices to provide them a unique look.
Businesses trust the WeInvoice solution because it helps them automate their invoicing process. All they need to do is enter the client information and it will send the invoice as soon as their payment terms are met. Additionally, users can send payment reminders to the clients as well.
Therefore, it is a complete application for small businesses and freelancers. We recommend subscribing to its trial membership to find out more about this tool. Also, there are some invoice generators that you would love to use on this platform.
Why We Love This Tool?
After trying out dozens of invoicing tools, it turned out as the most promising one. Here are the key features that we considered while ranking all the tools:
1. Template Customization
No one wants to use the same old and boring templates all the time. That is why we started by checking the template customization of each tool. WeInvoice had the most customizable invoicing designs among them all.
Users can enter the payment terms or payment link on the invoice itself. Additionally, there is an option to categorize your clients and send them different invoices.
2. Convenience
The second most important factor is convenience. WeInvoice is web-based and does not require any mobile application to work. Thus, anyone can access it from any device.
Additionally, it lets you store your invoices on its cloud storage. This feature is an excellent addition to the list. All you need is an account to upload and save your templates or invoices securely.
3. Real-Time Tracking
This is something that you cannot find on any other invoicing solution. When you create an invoice, you need to enter the goods and services under the particulars section. As soon as you enter the charge for each service, you can change the real-time calculations at the end of the invoice.
It helps in cross-checking your values without having to do any calculations yourself. Thus, there is a no better option to use this feature than WeInvoice.
4. Professional Templates
Small businesses require a reliable solution that looks professional for their customers. All the templates on this website are professional and let you upload your business logo at the top. It makes it easier for the customers to find your invoice among hundreds of others.
Thus, you can trust this application for this feature as well.
5. Limitations of This Tool
Some users may be upset to know that this tool does not provide a direct payment gateway to receive payments. It means that you might need to add a payment link to your PayPal account to receive payments. Users can also mention the other payment details on the invoice itself.
They are planning to launch this feature soon. But for now, you need to have a PayPal account or some other arrangements to get paid.
Another limitation is that you do not many options to check your finances with this tool. However, it won't be an issue because invoicing solutions rarely offer this service to their customers.
Final Words
Running a business requires a well-thought selection of business tools. That is why choosing an effective yet cheap invoice software is your best option. WeInvoice turned out as one of the best options for small businesses.
It has all the tools that you need to generate invoices. Additionally, there is no limit to add clients or customers to a single account. Thus, it is a must-have application for small businesses and freelancers.