If you want to set up a company in Ontario, Canada, you'll need to incorporate it first. It allows you to manage your liabilities and taxes.
In Ontario, incorporated businesses enjoy tax benefits and limited personal liability in case they get sued. Since incorporated businesses are considered separate legal entities, employees, and directors of such companies are not held responsible for any actions taken by the company. However, an exception to this rule applies where negligence exists or a personal guarantee.
Incorporating a business in Ontario also allows companies to continue even after their original directors' exit. If you're looking to incorporate in Ontario, here's a 6-step guide to follow:
Step 1: Pick A Name For Your Corporation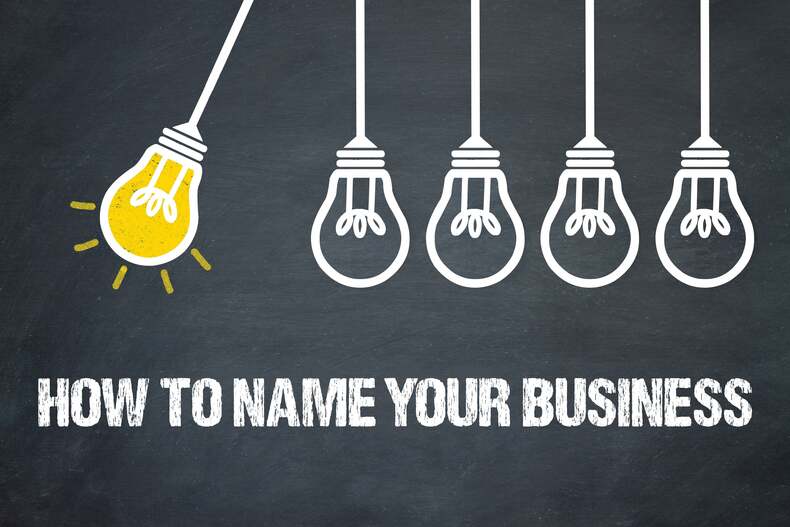 The first step towards incorporating a company in Ontario is to determine whether you will register a numbered or named corporation. If you are pursuing a numbered company, the Province of Ontario provides the 7 digits for the numbered company and you only need to select the legal ending such as Inc., Ltd., or Corp. If opting for a named corporation, ensure the name is unique and that it provides an identifier to what business industry or activity for the corporation. An example may be Poly IT Services Inc. It is important to choose a business name that is easy to say and read. You don't want to select a name that is too long or complex for people to remember.
Step 2: Conduct A Name Search
Consider having several business names to check for availability through the Newly Upgraded Name Search (NUANS) database to determine uniqueness. When a name has been determined available, you can secure the business name by completing a NUANS report. The NUANS report provides 90 days for you to proceed and incorporate the business. It is recommended that you also search to ensure the domain and social handles are available for your selected business name.
If all are available, go ahead and incorporate the business, register the domain name and establish the social media handles. Begin thinking of colors, logo, design, fonts, and securing these items as well.
Step 3: Identify Incorporators
It is possible to incorporate in Ontario with one director and the incorporate is no longer required to be a Canadian Citizen or Permanent Resident. The Incorporator must be 18 years or older, with no criminal records nor bankruptcy filing. If bankruptcy has taken place, it is best to reach out to the bankruptcy trustee to see if there remains eligibility to be an incorporator of the corporation. The Incorporators are usually also the directors of the corporation unless a third party such as a lawyer is incorporated on the behalf of a third party.
Step 4: Prepare Incorporation Documents
Now that you have the name of the business, domain registration, and social media handles done you will want to ensure you have the incorporators, directors' legal names and addresses to be provided during the incorporation process. If an incorporator uses a first name such as Mike, ensure that their legal name is not Michael. The legal name should match what has been provided on photo identification such as passports or driver's licenses.
A minimum and a maximum number of directors is required. This is an overall view of the potential increase or decrease of directors listed. The most common parameters are a minimum of 1 and a maximum of 10. This allows for plenty of flexibility for the directors listing over the lifetime of the corporation.
The share structure of the corporation is to be considered as well. This speaks of the classes of shares and any restrictions around those classes as well as provisions of the corporation. There are two very common templates used for the share structure of either one class of shares where each director has the same day-to-day voting power within the corporation or two classes of shares where one class is voting and the second class is non-voting. The second class of shares that are non-voting can be used for family members, private lenders, or investors partnering within the corporation.
Step 5: Submit Incorporation Documents To Government Office
You must now incorporate online in Ontario. The ability to file Articles of Incorporation manually by attending an Ontario governmental office has been removed as of October 2021. The online filing can be completed through the Ontario Business Registry with the Province of Ontario, two service providers, or a number of intermediaries. There are many options available but all require electronic filing.
Step 6: Create Internal Structures For Your Corporate
Although the process of incorporating your company officially ends once you get the certificate of incorporation, you'll need to establish an exemplary internal structure for your company. After incorporation, you can proceed to establish a board of directors, shareholders, and other officers. The roles and responsibilities of these officials will vary.
Ensure that these are communicated clearly in writing to avoid conflict of interest. The varying expectations and executive authority levels should also be clarified to keep them from escalating into serious disputes.
Final Thoughts
Although incorporating a business in Ontario is more tedious and costly than registering a sole proprietorship or partnership business, it is worth the hassle. Incorporated companies enjoy more benefits. The wide range of investment, financing options, and public trading opportunities that such companies can leverage is essential among these.
Incorporated companies are separate entities, an aspect that cushions directors and employees from personal liability in lawsuits. If you plan to establish a company in Ontario, follow the steps outlined above to get it incorporated.
Minimize the cost and time to incorporate the business by working with a commercial lawyer to prepare incorporation documents and a third-party service provider to submit your application to the relevant government agency for processing.